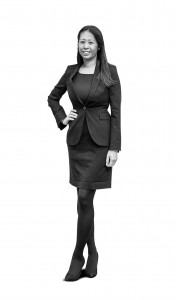 Of the 27 proposed bills included in the Queen's Speech delivered on 21 June 2017, the Domestic Violence and Abuse Bill was perhaps the one that piqued family law practitioners' interest the most.
The bill, it is claimed, will protect victims and ensure that they have the 'confidence to come forward and report their experiences….'. The bill also proposes establishing a Domestic Violence and Abuse Commissioner, acting as an 'independent watchdog', who would stand up for the interests of victims and survivors of domestic abuse. The Commissioner would monitor the response of the authorities and help keep victims safe from domestic violence perpetrators.
Furthermore, it is proposed that there would be potential for longer sentences for those convicted of domestic violence against children, as well as those cases involving an aggravated offence, potentially allowing judges to hand out tougher sentences.
The proposal will also include a clear definition of 'domestic violence' so that victims can easily identify themselves as victims of domestic abuse and take action accordingly. Currently, domestic violence and abuse is defined as:
"Any incident or pattern of incidents of controlling, coercive or threatening behaviour, violence or abuse between those aged 16 or over who are or have been intimate partners or family members regardless of gender or sexuality. This can encompass but is not limited to the following types of abuse:
psychological
physical
sexual
financial
emotional"
Whilst many of us are familiar with identifying physical and sexual abuse, there are many who would not be able to identify themselves as victims where such abuse is of broader psychological, emotional or financial nature. For example, where a spouse or partner prohibits restricts the other from financial independence, may be considered as abuse and/or domestic violence. Further examples might include perpetrators restricting access to money, where financial activity is controlled or monitored through bank accounts or even where one party is asking the other to account for each and every penny spent – all such similar scenarios might be considered variations of financial abuse.
These different forms of abuse can often be extremely subtle, leading to difficulties with victims identifying themselves as suffering from domestic violence. Financial and psychological abuse is most effective over prolonged periods of time and typically, tends to worsen once the perpetrator has established a position of trust and authority.
Physical violence does not always follow other forms of domestic violence or abuse. Many perpetrators find they do not need to resort to physical abuse if for example, psychological or financial abuse is effective in controlling their partner.
The Office of National Statistics states that 53% of unsuccessful prosecutions in domestic violence cases were due to victims retracting their evidence, not attending hearings or not supporting the case.
It is widely recognised that domestic violence and abuse remains under-reported. The Crime Survey for the year ending March 2015 showed that 4 in 5 victims of domestic violence do not report abuse to the police. The lack of reporting to the appropriate authorities is often as a result of control and fear, lack of confidence that the relevant authorities will take action against the perpetrator and lack of understanding about what is considered as domestic violence and abuse.
In December 2016, Sir James Munby, President of the Family Division, called for a bar on victims of domestic violence being cross-examined by their perpetrators in court. Munby urged for reform following an investigation by The Guardian, which revealed that women faced questioning in family proceedings by the men who had abused then. Following the post-LASPO austerity drive and cuts to public funding, victims and perpetrators alike are frequently finding themselves unrepresented in the family court. Sir James Munby proposes a complete ban on cross-examination of victims by perpetrators in family cases, in accordance with the provisions in criminal proceedings, but such proposals would require changes in primary legislation. In addition, Sir Oliver Heald, Minister for Courts and Justice, has confirmed his commitment to review the availability of legal aid by April 2018.
The introduction of the Domestic Violence and Abuse Bill comes as a welcome relief to many charities and organisations dealing with victims of domestic abuse. It is anticipated that the bill will bring about a greater awareness and understanding of domestic violence, which is all too often associated only with physical or sexual abuse, but it is clearly one, small step in a long journey to address the difficulties that victims face.
This article was written by Pui Uro, solicitor and partner at Hunter and Uro Solicitors in London and Bedford.