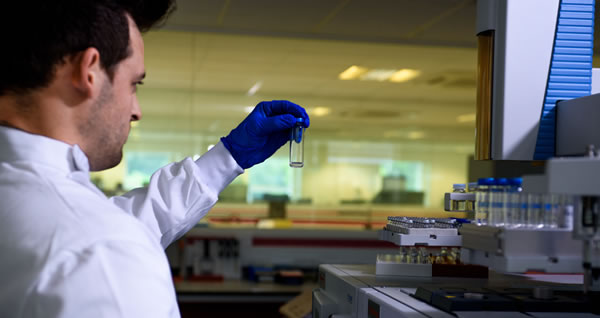 There is one ingredient that can greatly change the pathways in the journey of people's lives more than any other. A closer look at this ingredient could result in two strangers discovering they are brothers and sisters, reunite children with long lost parents or it could potentially shatter an existing relationship through broken trust.
Its secrets can be solidifying or destructive in equal measures, depending on the context of what it reveals. But ultimately, people just want the truth, as soon as possible.
This ingredient is DNA, which each and every person walking the planet possesses. When analysed it can have life altering implications way beyond our physical attributes and instincts locked within the genetic code.
Quality DNA testing companies, such as AlphaBiolabs know the importance of unlocking this code and revealing the truth as they deal with thousands of biological relationship tests that can significantly change people's lives.
Individuals may wish to learn the secrets simply for their own knowledge, for legal or child support reasons or even to bring a loved one into the country. DNA testing can provide these answers.
DNA testing is an emotive and sensitive time
It is important for DNA testing companies to understand that it is a sensitive issue and that providing their services quickly is imperative, especially for those who are pacing up and down in anticipation of their results.
Understandably, it is not something people want to wait days on end for, as it can cause a lot of anxiety when anticipating the results.
One of the key ways that AlphaBiolabs in particular reduces the number of sleepless nights for such individuals is by being the fastest DNA testing laboratory in the UK, providing next day results as standard for both peace of mind testing and legal DNA testing.
They recognise that DNA testing is a service that must be done accurately, without question, but it also a service that must be performed quickly. This is because awaiting results is an emotive and sensitive time, especially as they may have such a significant impact upon their unveiling.
This is why the companies that are most dedicated to their customers push the boundaries of what can be done with DNA testing, helping people however possible along the way and striving to get them their all-important results quickly and effectively.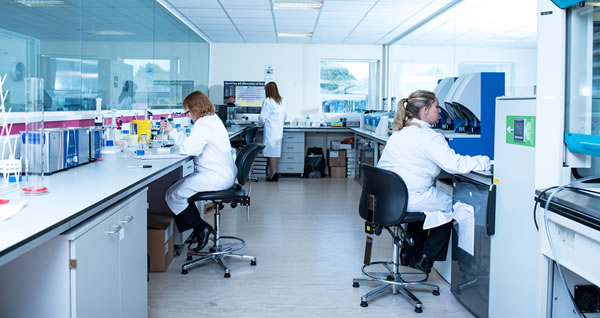 DNA testing more accessible to families
With services such as next day legal DNA testing as standard, DNA testing has become quicker and more affordable to families and clients than ever before, which has become paramount with the decline in financial support.
The government may be reducing the number of crutches it is willing to hand out, but the slope in legal aid may not seem as steep now that DNA testing is more accessible for everyone.
The choice of exactly which services to use is crucial from family solicitor's points of view too, as they have more competition within the field than ever before. Figures from the Solicitors Regulation Authority show 133,364 solicitors in practice in the UK, meaning it can be hard to stay afloat or be a big fish in such a vast pond.
Max Harris, chair of the Junior Lawyers Division suggests that "˜perseverance is essential when entering the profession.' This is all well and good, but providing clients with the most efficient service possible is perhaps the most essential key to staying in the profession.
Solicitors have to be conscientious of the services they select on their client's behalf, as they can make a positive or negative reflection and could make or break their reputation.
If their client requires a specific service, such as DNA testing, they will almost certainly want fast, accurate results and for the best price.
Meeting their requirements and eliminating the need for excuses has become more viable because DNA testing services for legal reasons are becoming more efficient than ever before.
When combining services such as next day results as standard, an efficient analysis process and free sample collection at Walk-in Centres they are ensuring answers are provided for their clients quickly, accurately and affordably at a time when they are needed most.
David Thomas is an expert in areas of DNA, Toxicology and Forensics. Taking the complex science and ensuring it is simple to understand and cost effective for clients. As Managing Director of AlphaBiolabs, David has been providing DNA relationship testing, drug testing and alcohol testing for over 15 years.