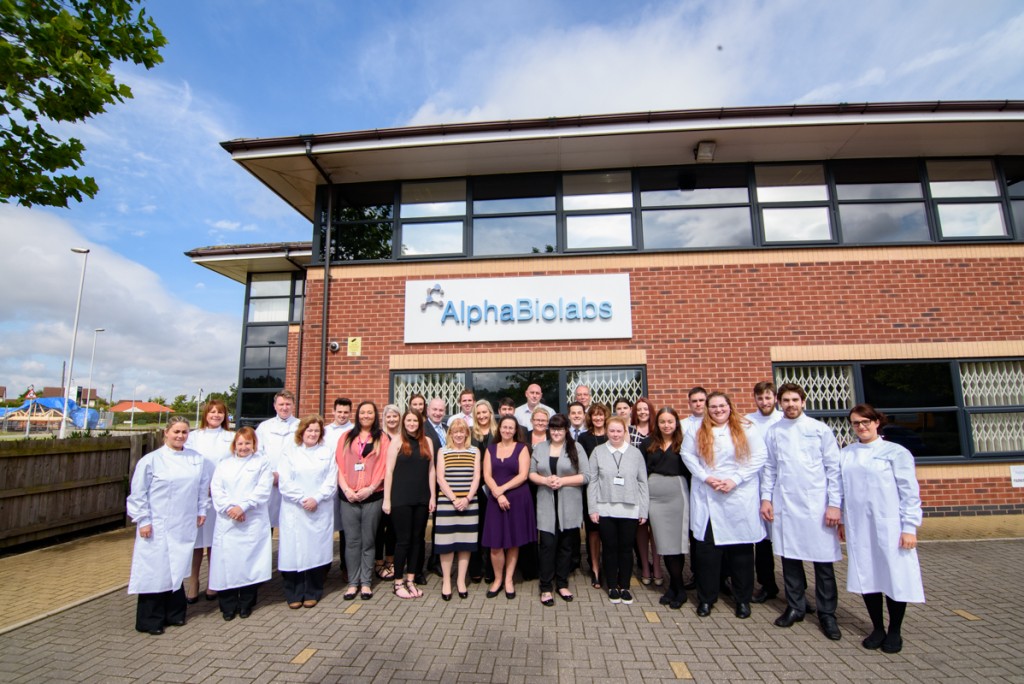 A new Walk-in Centre is set to make legal DNA and drug and alcohol testing more convenient and more affordable.
AlphaBiolabs is a UKAS accredited laboratory with the skills to carry out testing which can be used in legal proceedings. A strict chain of custody is maintained throughout the process from collection to testing to ensure the integrity of the sample is protected at all times.
Up until now, clients in Leeds and West Yorkshire have had to pay a fee for a trained sample collector to visit an agreed address to collect the samples required for testing.
However, AlphaBiolabs has now opened their latest Walk-in Centre in Leeds where samples can be collected for free. This will save both clients and the Legal Aid Agency money and make the testing process easier and more convenient.
The Walk-in Centres are located across the UK with locations in North London, South London, Birmingham, Leeds, Manchester, Liverpool, Warrington and Preston. People providing samples can drop into the centre without having to make an appointment first, which could potentially speed up the process of organising both legal DNA tests and drug and alcohol tests.
AlphaBiolabs is the only UK-based laboratory which offers this free sample collection service. All testing is carried out at the company's laboratory in Warrington, Cheshire without involving any third party organisations so results can be obtained quickly and accurately.
Company is fastest in the world
The company has become known for offering the world's fastest legal DNA tests without compromising on quality or accuracy. Results can be made available on the same day the samples are received in the laboratory and its legal DNA testing is approved by the Ministry of Justice.
Earlier this year, AlphaBiolabs received a prestigious Queen's Award for Enterprise in Innovation for its efficient DNA testing services.
The Leeds Walk-in Centre is the latest in a network of locations in the UK where samples can be collected safely, securely and in total confidence. It will be open on Thursdays from 9.30am to 4.30pm and manned by fully qualified sample collection technicians.
AlphaBiolabs opened its first Walk-in Centre back in 2013 and the company plans to open more in the future to make it easier for more people to access its free sample collection service.
This service can potentially save customers up to £100 per person and is popular for legal tests, including immigration DNA testing. People providing samples who are unable to attend the Leeds Walk-in Centre can still arrange for a sample collector to visit them at their home or another agreed address, although a fee is payable for this service.
Managing director David Thomas said: "We are really pleased to have opened a new Walk-in Centre in Leeds. We hope this will offer our customers in West Yorkshire and beyond a convenient and flexible solution to sample collection.
"Offering this free service at our Walk-in Centres is an industry first and helps to ensure our testing services are as simple, accurate and affordable as possible."