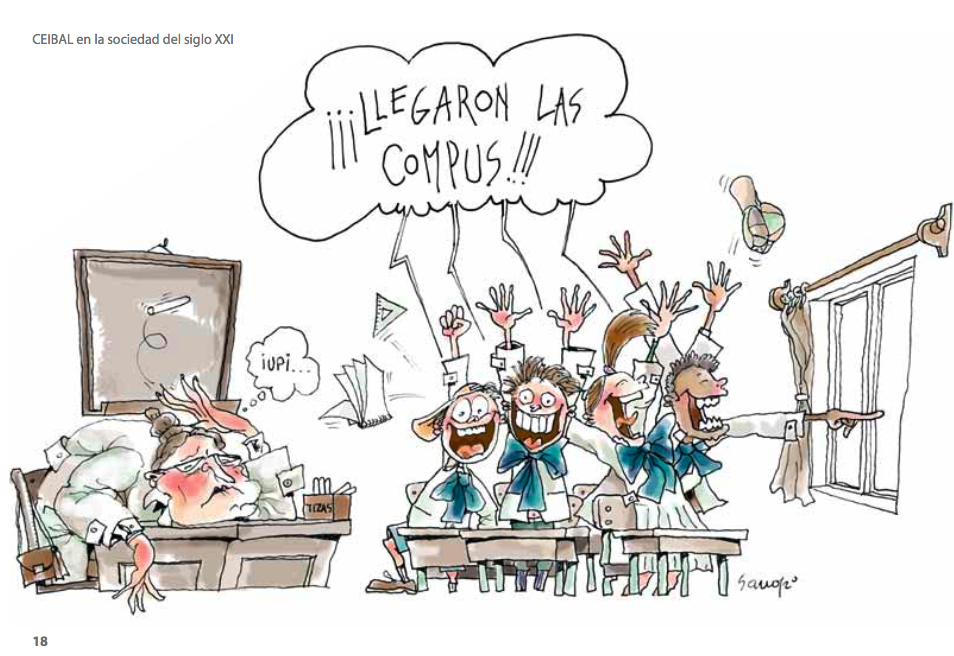 Do lawyers need to be digitally competent?
I ask this because I have been looking into the future for CPD in the two professions. Both are moving away from measuring CPD hours towards systems based on self-certified continuing competence.
The SRA is more advanced and has issued a Draft Competence Statement for consultation with a view to implementing the new regime (on a voluntary basis initially) in April 2015.
The SRA believe that there are a number of core activities relating to matters such as ethical behaviour, technical skills (drafting, negotiating, researching), management of work (planning, prioritising, record keeping) and working and communicating with other people that all solicitors should be able to undertake competently. How these qualities are demonstrated will vary according to practice area and experience but all competent solicitors should possess them.
Apparently those who took part in research for the SRA have given the draft competence statement high marks: 87 per cent of solicitors, 87 per cent of consumers and 90 per cent of businesses giving it between seven and 10 out of 10.
Really? This is essentially a list of 91 things solicitors ought to be able to do – and I would not disagree with any of them – but with no indication how to translate these into an implementable and reviewable training programme.
In relation to these activities there are multiple uses of the adjectives "appropriate" (18), "effective" (19) and "relevant" (13). Well, what is appropriate? what is effective? what is relevant to a particular activity?
At the same time I find not a single reference to the words "internet", "technology" or "digital". Surely this can't be so when several of the categories of competence – legal research, case management, record-keeping, communications – are areas where technology is absolutely key and the internet is the medium through which the solicitor will undertake these activities.
And how do solicitors deliver their services? The Legal Education and Training Review, in its 2013 report The Future of Legal Services Education and Training Regulation in England and Wales, noted that, overall, only about 42 per cent of legal services were delivered face-to-face in 2011–12, whereas another 40 per cent were supplied by telephone or email/internet.
As legal practice futurologist Jordan Furlong pointed out (as long ago as 2008):
Lawyers have grown accustomed to going unchallenged on their technological backwardness, and even tech-savvy new lawyers eventually succumb to firms' glacial pace of tech adaptation. Here is a fact: technological affinity is a core competence of lawyering. If you can't effectively and efficiently use e-mail, the Internet, and mobile telephony, you might as well just stay home. And if you don't care to learn about RSS, instant messaging, Adobe Acrobat and the like, clients and colleagues will pass you by.
Now, I'm not suggesting that the SRA should list technological competencies, but surely this statement should at least acknowledge technology and the internet's existence, let alone its importance to the modern lawyer?
The Bar Standards Board will shortly launch its own "professional statement"which will attempt to describe the knowledge and skills barristers should possess.
Image by Juan Cristóbal Cobo on Flickr.
Delia's legal web picks
Follow Delia Venables on Twitter @deliavenables.
The following items have been selected from Delia's "New" page.
Justis offer a new free ebook: A Guide for Law Librarians
Building the best legal library at the lowest cost is a topic being addressed by Justis Publishing in their blog. Latest addition is a free ebook called "Legal Publishing Guide for Law librarians" which helps librarians (and others) find out which publishers cover which areas of law. It says "You're keen to stretch your budget. And you want to avoid duplication and overlap. The ebook groups together different case law from England and Wales, outlining coverage dates, citation and publisher information and online providers and indexes. It covers 23 broad areas of law, including Company and commercial law, Criminal law and Immigration. You can download the free ebook from here.
One of the oldest and best established transcription companies celebrates 20 years with special promotions
UKTyping was set up as a transcription business long before the internet was well established, long before anyone knew what "outsourcing" meant, and long before Twitter, Facebook and so on, appeared on the scene. Outsourcing was a very strange concept 20 years ago – but not any longer! The company was started for lawyers by London Solicitor Sunil Radia and has since extended to other professions as well, including doctors and accountants. For the 20 years birthday celebrations there are a series of special promotions. Prices are very low and the service is always meticulous. I have watched this company develop over the years – always innovative and always reliable. Contact Sunil Radia and follow him on Twitter at @UKTyping to get the latest birthday promotions.
Norwel wins new business in local authority market
Norwel has great expertise in local authority work with over 20 local authority clients across the UK as well as many private law firms. Now it has won the City of York Council as a new client for its Prescient+ Practice and Case Management software. Work has already started with 10,000 records being migrated to the Norwel system. The Council had previously had an Access database for case management, a time recording system to log fee earning activity, basic Word for document production, standard email software for communications and Business Objects for business intelligence. Now it is all coming together. More info here.
Law Society's Conveyancing portal is now set to launch in Spring 2015
The Law Society's joint venture with Mastek UK Limited to deliver its online Conveyancing Portal has now been given a launch date of Spring 2015. The new portal aims to offer an efficient, secure and transparent way of managing the conveyancing process. The whole property chain will be accessible via the portal and other stakeholders – estate agents and so on – will have appropriate controlled viewing access. All monies (stamp duty, mortgage fees and land registry fees) will move through the system. Compliance and risk management features will be embedded in the system. The portal now also has a name and a website of its own Veyo. In its first phase, the system will allow professionals to better communicate with each other, clients and other parties, satisfy due diligence obligations more quickly and facilitate the conveyance of residential property through established protocols. In doing so, it will not only speed up the house-buying process for consumers but enable greater efficiency for conveyancers.
How important are client testimonials?
I put out a "call" on LinkedIn and Twitter. Here are the replies so far:
Firms of Solicitors providing testimonials:
Companies providing testimonials, mainly marketing and internet service companies
Note that, apart from the first four in the list above these are all companies providing services to solicitors, rather than the law firms themselves. Perhaps most people do not want to advertise their legal problem! However, there must be some more firms of solicitors with good testimonials on their site – please let me know! email delia@venables.co.uk.