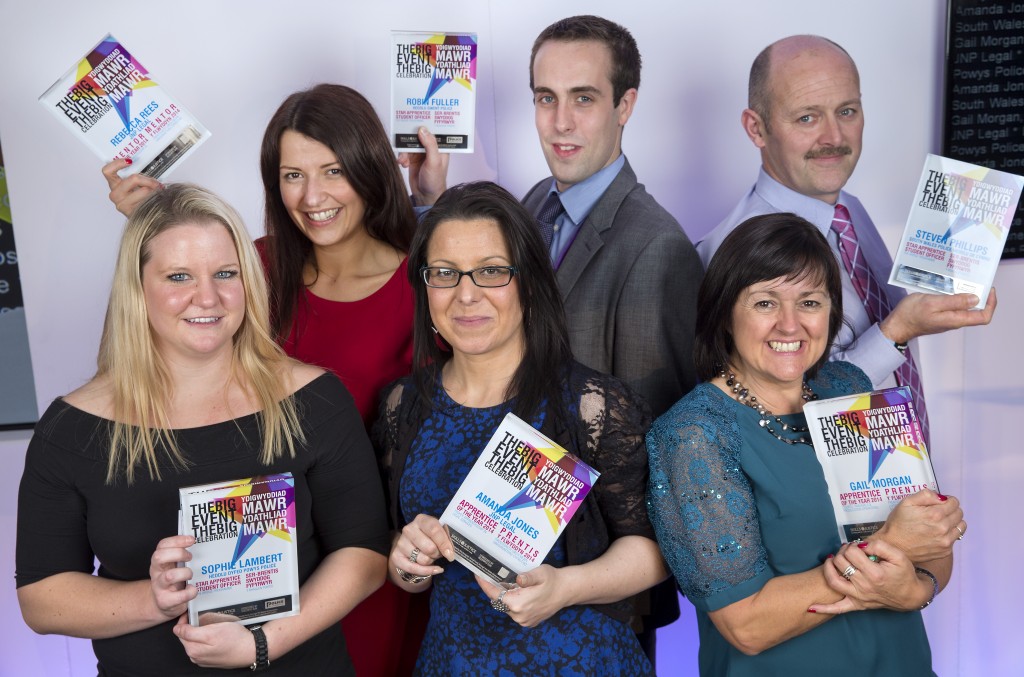 An exciting new undergraduate level legal apprenticeship has been introduced for people who want to work in law or are already working in a legal environment and want to progress.
What are Legal Apprenticeships?
Apprenticeships have recently been introduced into the legal sector, both in line with government plans and as a means of keeping up with a very dynamic sector. They currently offer an alternative entry point into the sector and it is intended that they will eventually provide a complete route to qualification as a lawyer.
An Apprenticeship is a real job with training so you can "˜earn while you learn' and pick up recognised qualifications as you go. They take between one and four years to complete and cover many different job roles.
The Higher Apprenticeship in Legal Services (HALS)
HALS is a Level 4 Qualification, which means it's the equivalent to the first year of a degree.
The Level 4 scheme provides a structured system of training and a recognised qualification for individuals working in legal department, usually as case workers, claims handlers or paralegals. It takes around 2 years to complete.
This legal apprenticeship is made up of two elements:
(1) A knowledge-based technical qualification to teach learners the underpinning legal knowledge required, as well as the expertise required for their area of practice. There is a choice of three specialist pathways:
Commercial Litigation – This refers to the disputes arising in matters of business such as corporate governance, banking transactions, mergers and acquisitions. The dispute usually involves money or property.
Debt Recovery and Insolvency – This is about the recovery of monies owed to a particular party. Where individuals or organisations cannot pay for their debts, they are classed as being insolvent.
Personal Injury – This is a legal term for an injury to the body, mind or emotions.
(2) A competence-based qualification to ensure that learners understand their role and can carry out all aspects of their job to at least the level required by the nationally recognised standards of the qualification.
Who are HALS suitable for?
If you're bright, committed and wish to pursue a career in the legal sector, then an apprenticeship could be for you. The framework is open to:
Apprentices who have already completed levels 2 and 3.
People currently working in the legal sector who do not already have a law degree
A level school leavers or those changing careers who want to work in the sector but do not wish to go to university and complete a postgraduate qualification.
These aren't mandatory requirements, but you'll be expected to have good GCSEs and A Levels with some experience of working in the sector considered an advantage, but not essential.
How is the training delivered?
Assessors agree an individual timetable with each apprentice at the outset, comprising both the knowledge and competence elements, and visit the learner's premises regularly to check on progress against the timetable, and to assess the learner's portfolio of work-related evidence.
The benefits for the apprentice
It can be concerning when you consider the high levels of student debt and the level of competition for graduate jobs. A legal apprenticeship could be an opportunity to get ahead of the game and earn a salary whilst you gain the knowledge and skills to build a successful career in law. The key benefits to the Apprentice are:
Earn a salary while you learn
Get paid for holidays
Receive training
Enhance your job specific skills
Gain qualifications
You can apply for an Apprenticeship NUS card giving you a range of discounts at online and high street retailers, restaurants and bars while you're learning.
Research shows around a third of former apprentices receive a promotion within a year of completing their apprenticeship (Evaluation of Apprenticeship for Learners, BIS, May 2012).
The benefits for the employer
Apprenticeships are a cost-effective, high quality way to attract and retain talent within your business. The key benefits to the employer are:
Cost effective – If you recruit an apprentice aged under 19 the Government pays the full cost of the training. Support with recruitment is also free and if your firm has not enrolled an apprentice in the last year you may also be eligible for a grant of £1,500. Funding support for training is also available for many existing non-graduate staff, making apprenticeships a very cost-effective part of your staff development strategy.
Low risk – Apprentices are monitored throughout their training so you can keep track of how they are progressing. In addition, because an apprenticeship is about competence you know that, on completion, your apprentice not only has the requisite knowledge but is also effectively putting it into practice.
Once qualified, apprentices give you an additional source of talent as opportunities arise in more senior positions. It also means you can develop existing staff within your business.
Research carried out by the National Apprenticeship Service has shown that over 80% of people are more likely to use a business if it offers apprenticeships to young people and modern workforces need to reflect the customers and communities they serve. Offering apprenticeships is a way to build links with local schools and the wider community and demonstrates your firm's corporate and social responsibility.
What happens after HALS?
HALS could be the start of your legal career. Successfully completing the qualification could be an end in itself, allowing you to continue working in the same role with your employer, albeit with an enhanced level of skills and knowledge.
For higher apprentices wishing to progress further there are a number of options:
CILEx professional qualifications (higher apprentices are exempt from some units) to become a Chartered Legal Executive (a period of qualifying employment is also required).
A qualifying law degree (either part- or full- time).
After either of the above, the Legal Practice Course (LPC).
Chartered Legal Executives who have completed the LPC do not have to complete a training contract in order to become a solicitor. Other LPC graduates normally have to complete a two year training contract.
With further training and assessment (currently under development), you could eventually qualify into professional roles including:
Licensed conveyancer
Notary
Chartered legal executive
Solicitor
Barrister
Costs Lawyer
Patent attorney
Trade mark attorney
For further information about the continuing progression levels of the Apprenticeship scheme, we recommend you visit the Skills for Justice website.
Kaplan Altior
Kaplan Altior have been a leading provider of skills training and assessment for the legal profession in England and Wales since 1979, so we've always been involved in new initiatives and changes to the sector.
Kaplan Altior has learnt a lot throughout the Apprenticeship pilot scheme and would urge employers to seriously consider taking on an apprentice in 2015 and beyond. They are a key focus for the government and education system going forward, so there will always be funding and support available. In fact, every £1 spent on an Apprentice generates £18 for the UK economy (CII Apprenticeships Guide to Getting Started 2012).
It's also important to remember that an Apprenticeship is a big commitment, for all parties involved. This includes, the apprentice, the employer and the training provider (Kaplan Altior). We'd be happy to talk to any interested parties who'd like more information on Legal Apprenticeships and help you assess whether it's the right move you.
In November 2014, Skills for Justice Wales held a celebratory event for apprentices, their mentors and employers from across the country. Kaplan Altior are proud to share that 4 out of the 6 awards on the evening were given to Kaplan Altior students and employers.
You can read some case studies from Kaplan Altior students on our site.
Find out more
Visit our website to find out more information about the Higher Apprenticeship in Legal Services, or contact us:
Kaplan Altior, 2nd Floor, St David's House, Wood Street, Cardiff CF10 1ES
Email altior@kaplan.co.uk. Tel 02920 451000. Fax 02920 459900.
Glenda Harding is Marketing Manager for Kaplan Altior. Email glenda.harding@kaplan.co.uk.
Pictured are Skills for Justice apprentice winners Sophie Lambert, Rebecca Rees, Amanda Jones, Robin Fuller, Gail Morgan and Steven Phillips.