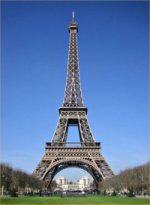 Matrix Chambers has launched a new website to accompany our sister brand, Matrix International. The new brand works alongside our domestic reputation and is designed to promote the international work we do. The site, at matrixlawinternational.com, was launched in September and is complemented by a Twitter account and interviews available on our dedicated Vimeo channel.
Matrix International was set up in response to the amount of work we do outside the UK. The development of the new brand began with a large amount of research assessing how many countries we have worked in. Much of this we already knew, but there were some surprising results as to the extent of our reach – we found that we have worked in at least 111 countries, with the majority of our 26 practice areas covered through this work. We surveyed our lawyers so they could tell us their ideas for the development of Matrix International, what training they needed to expand their international practice and what languages they speak. Our in-house case management system was also instrumental in pulling together a large amount of data regarding our international work. We implemented tagging systems for international cases and contacts, and collated this information into a separate database. Through this research we recognised that this international work needed a different, more focussed, branding approach. We needed to showcase our international work and expertise, without confusing the offer with UK-specific information.
Matrix International also became a solution to some problems that we encountered when explaining the way barristers work. In the UK, little explanation is necessary to tell solicitors what barristers can offer, but in many other countries their role is virtually unknown. We found that we needed space to explain our profession and inform clients about the work we do and the value that our expertise can add to someone's case. We started calling our barristers "lawyers" outside the UK and we didn't refer to ourselves as a "chambers". Our "how we can help" page is our space for straightforward explanation. We tell our clients how we can assist, the difference between barristers and solicitors, how barristers can work on the same case and how our fees are calculated. Not only is this beneficial for clients, but it helps us fulfil our commitment to our core value of innovation. From our establishment in 2000, we have challenged outdated practices at the Bar and language is an important part of this – for example we have practice assistants, not clerks, and trainees, not pupils. Our website was an opportunity to apply this consistently across the board.
The website isn't just an opportunity to get across our message, it is designed as an information resource. Our "where we work" map divides the work we have done into 10 geographical areas, each with its own page for notable cases our lawyers have worked on, with a short explanation of the facts, without the need for legal jargon. At all times we endeavour to be concise in what we say, even down to the format of our URLs. Our practice area pages were rewritten and adapted to suit the international market, for example we have "Anti-trust, Competition and Regulation" instead of "Competition", to recognise the US terminology for this area. We created some new practice areas after at looking at the work we were doing. In relation to the application of the UN Guiding Principles on Business and Human Rights (also known as "the Ruggie principles" after their author), we have advised companies concerning their legal obligations to the people around them, known by us as "Corporate Social Responsibility, Investigations and Audits". In many ways, Matrix International has allowed us to refresh our brand without compromising the importance of our domestic work.
Another theme we explored with the development of the website was finding more creative ways to promote our lawyers, rather than just a list of names. The small details we added included having their directory quotations highlighted in a special box on their CV, having new photographs taken for all members and having "quick links" to relevant members for each practice area page (so you don't have to scroll down to find an expert). Much more noticeable, however, is the use of professionally filmed and edited interviews on our front page and the creation of a corporate Vimeo channel to host these. The interviews feature some of our lawyers and our Chief Executive talking about topics that interest them, including Professor James Crawford AC SC, on the high-profile whaling case between Australia and Japan in the International Court of Justice.
It wouldn't be a Matrix project without some features that are out of the ordinary. The "hello" greeting on our "About us" introduction changes depending on your location – if you accessed the site from Geneva you would be greeted with "bonjour". The clock on the home page changes depending on your time zone and the clock for our Geneva office contact page is one hour in front of the clock on our corresponding London page. We want to be easily contactable and approachable, which is why our contact information is available on every page on the site in the footer, along with the details for both our offices.
Although we have also developed a printed collateral brand, including essentials such as letterhead, compliment slips and notebooks (and even our own international "i" shaped paperclips), the website was the key to bringing this work together, not only through the application of our key themes, but as one of the main ways we will reach our clients and get our key messages across to them. Online communication is now an essential part of the way clients interact with brands and, factoring in the distance between us and our target countries, our website is an indispensable part of our international business development.
Natalie Hearn is Project Manager at Matrix Chambers and is responsible for the business and brand development for Matrix International, including the maintenance and management of matrixlawinternational.com.
Email NatalieHearn@matrixlaw.co.uk. Twitter @matrixchambers and @matrixlawint.