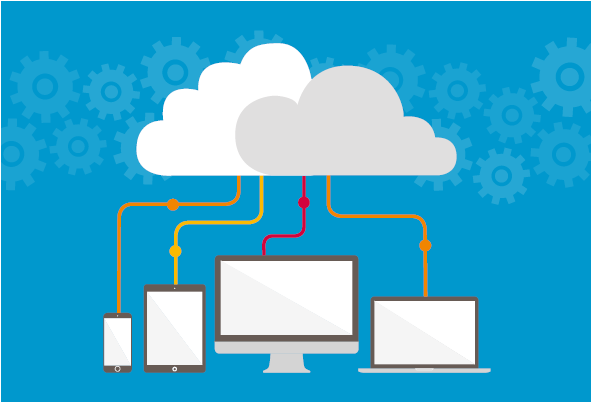 How cloud-hosted software solutions can help small law firms
Cloud-based software and storage are enabling businesses large and small to access client records, analytical tools, legal records, documents, online research and other critical information easily and from anywhere. Cloud-based solutions can do so without cumbersome log-ins or costly investments in on-site software, hardware or the physical space needed to store it. This is helping law firms of all sizes accomplish more at less cost.
Cloud-based services store information, software and other critical tools at an Internet location rather than on a computer, server or other hardware in a business's office. A firm can arrange for cloud-based solutions through a provider, which hosts at least one unique cloud, and sometimes more to cater to its clients' varying needs for security and functionality.
Small law firms' unique challenges
Cloud-based solutions can be a tremendous asset for independent sole practitioners and law firms with 20 or fewer employees, for several reasons. One is that these firms are often highly autonomous; their lawyers appreciate the ability to craft their own working style and the option to work from anywhere. Mobile technology helps them stay connected to team members, clients and critical information; and shift easily between "working hours" and "off hours." Mobile technology that draws on cloud based information is far faster and easier to use than linking through a portal to data stored at a physical office.
While they enjoy more freedom and autonomy, small law firms often lack extensive "back office" operations and in-house technical staff that can troubleshoot computer problems. The lawyers themselves often must gather the information they need to make critical business decisions, sometimes on the go. Fast and secure cloud-based computing eliminates this problem.
Once new business has been won, cloud-based solutions are easily scalable. Landing a big and profitable new client no longer requires expensive new investments in software, hardware and other resources. The cloud can easily and inexpensively adapt when a law firm's information needs become more complex.
Privacy concerns
Privacy and security features are in place with the majority of clouds. Even free, hosted software normally requires log-in and a password, and every legitimate cloud provider maintains virus and other protection against damage to its service.
However, these are only basic levels of protection, and the legal industry requires much more. For example, Firm Central, a Thomson Reuters cloud-based matter management solution has a secure UK data centre with client data stored in the UK only.
Benefits of a cloud designed for lawyers
Cloud technology provides five benefits:
1. Mobility
Mobility is built into the cloud system; one can access cloud programmes from any location with Internet access. While it's possible to link through a portal to data and software managed in-house, this usually involves passwords, lengthy wait times and reduced functionality. Because data on a private cloud is already secure, these clunky protective layers are no longer needed. This means that lawyers have instant access to the information they need, from wherever they are, to make critical decisions and answer clients' and prospects' most complex questions, without missing a beat.
2. Collaboration
Shared file access has a special meaning to law firms. Documents represent more than just a record of past events. A lawyer's files represent and communicate the firm's all-important matter strategy. Case files are also gold mines where nuggets of important information might be discovered. Cloud-hosted software and data create a collaborative "virtual workplace," enabling legal teams to share and analyse documents, notes and updates more quickly and effectively. This means everyone can be on the same page, whether they are accessing the data from home, an airport, a client's office or other remote location.
3. Lower costs
While cloud-based solutions cost money, the subscription costs are far less than the hardware, IT support and office space that small law firms would need to invest in. It eliminates the need for expensive servers – the command centres that store vast amounts of information that is retrieved and shared by individual computers throughout the firm. Instead, the cloud software provider stores the law firm's data in a physically and electronically secure location, such as the Thomson Reuters UK data centre, which the provider owns, operates and maintains. Moreover, secure cloud technology has a longer "shelf life" than traditional server hardware.
Law firms no longer need to employ in-house technology specialists to monitor and service their hardware and software. The cloud vendor provides this support and fixes any glitches; upgrades happen seamlessly and without any action required from the law firm.
4. More mileage from software and data
Software and records are more easily integrated and work better together when they are hosted on the private cloud. For example, Firm Central is a hosted platform that integrates smoothly, on one screen, with Practical Law using a bespoke widget. Similarly, it integrates with Microsoft Outlook and Windows Explorer.
By contrast, if Firm Central had been downloaded onto your computer rather than hosted in a secure private cloud, this integration would be less complete and more difficult to build. Perhaps "integration" would consist only of sending documents back and forth between programmes. True integration would have cost more to build, and the cost would have been passed along to subscribers. As it is, the cloud-based solution is less costly and subscribers enjoy deeper feature integration.
5. Scalability: a boost for small firms
While some legal projects primarily require meetings, negotiation and drafting, others involve huge amounts of electronic document review, multiple depositions and court dates. Before cloud computing, a small law firm had two choices: commit to handling only the simpler matters that their resources can handle, or invest in high-end technology "just in case" a complex matter might need it.
Hosted matter management as well as litigation-specific solutions are adaptable, making advanced technology accessible to small firms handling complex projects. They no longer have to choose between large-capacity or small-scale technology, then scale their ambitions to match. They can play in the arenas they choose, with any size of case, and the cloud-based service can instantly grow or recede with the moment.
Many firms feel bewildered about their choices in cloud computing. Some wrongly assume that any software programme or hosted cloud is built with the necessary security. Others might worry that storing data on the cloud makes them more vulnerable. The truth is that a private cloud, hosted by the right provider and built with the superior security features needed for the legal industry, alleviates this concern.
Choosing a cloud for legal work
Just like a home security system, a private cloud can be secure or questionable. It is important to scrutinise the specific security features of a cloud-hosted legal solution before signing a contract or sharing the firm's information.
Here are some things the cloud host must provide:
Physical security to protect data against physical trespassing, weather-related disasters and other hardware damage
Encryption and transport protection which are more secure than a firewall and passwords
Data backup at least daily
A power source backup, an alarm system and third-party security personnel on site to protect from intruders
Encryption for legal cloud solutions which is similar to the standards for the financial industry
Autonomy, flexibility at lower cost
Private cloud-hosted legal solutions are ideal for solo and small law firms. These firms are autonomous, mobile and sensitive to finding the right technology investments. With anytime/anywhere access, flexibility and the collaborative nature of secure cloud technology, small law firms now have a smart, cost-effective way to support an independent working style.
Firm Central from Thomson Reuters is the only UK hosted cloud matter management solution for sole practitioners and small law firms that connects you to your work. As you use Firm Central, you'll discover how it helps you accomplish more for your clients with less effort.
More information
Call: +44 (0)20 7202 1220
Email: firmcentral.info@thomsonreuters.com
Visit: www.firmcentral.co.uk