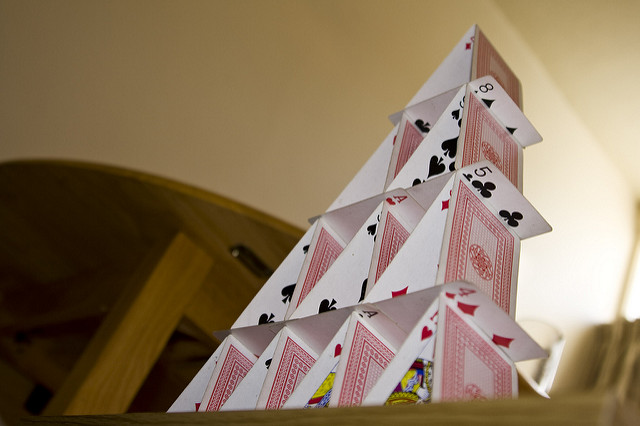 It is widely reported that due to the increase in government taxes on buy-to-let landlords in April coupled with the uncertainty created by the Brexit vote in June this year, the British housing market is under significant pressure. According to the British Bankers' Association, the number of homes that were bought in June were down by 10% compared to the corresponding period in 2015. Of course, it is difficult presently to accurately identify any long term trends, but there is a risk that property prices might fall in the near to medium term.
It isn't all doom and gloom, though. With a weaker pound, property is comparatively cheaper for foreign investors and some conveyancers are expecting to take advantage of the demand from international purchasers.
There can be no doubt, that the market dynamics in the industry are likely to change irrevocably. So what can conveyancers do to limit the impact of the current uncertainty on their business, and more importantly prepare for the new industry norms that will take hold?
Some forward thinking conveyancing firms are resorting to technology. Paul Tennant, IT Director at the UK's largest conveyancer, My Home Move, explains, "I am firmly of the opinion that in any period of uncertainty over the performance (real or perceived) of the wider market, continuing to invest in a flexible, scalable and effective technology platform becomes even more important in providing a trusted, personal and efficient service for clients."
Against this backdrop, let's look at how firms can, not simply survive, but thrive.
Entrepreneurial spirit
Recession, market depression, difficult trading conditions, political uncertainty and changes in legislation all look like the sort of components that would send businesses running for cover, but history shows that some organisations simply thrive in this kind of environment. To be a counter-cyclical success, firms need to be in a position to opportunistically leverage the circumstances they find themselves in or use the conditions to strengthen and ready the organisation for recovery.
At the end of 2010, the UK showed the first signs of real extraction from recession and one of the sectors that came out of the ruins first was indeed the property market. There were some clear winners amongst property lawyers and they had two things in common – an entrepreneurial spirit combined with an ability to leverage technology.
Technology delivers a slick operation
With less pie to go around, how can firms secure a greater share for themselves? It boils down to a combination of the following factors:
Be lean, fit and smart
If a firm wants to make money from conveyancing, it needs to operate a tight ship. It's pretty obvious, but the more it costs the business to deliver a service, the more it has to charge to maintain (let alone increase) profits. Conversely, if the firm doesn't reduce costs, the only option it has is to increase the volume of business. Typically, both approaches bear a common risk – i.e. mistakes! In 2011-2012, 17.5% of the complaints received by the Legal Ombudsman were to do with conveyancing. Looking under the bonnet, the complaints were primarily around poor communication, delays, unexpected costs and key issues missed. In fact, due to the reputational cost of an upheld complaint, increasingly firms are settling dissatisfaction cases away from the eyes of the public and to pre-empt customers going to the Ombudsman or the Solicitors Regulation Authority.
Firms can be operationally efficient and eliminate mistakes by ensuring consistent processes and good supervision. Add to this getting the job done by the right 'cost' resource and they are getting somewhere. Adoption of workflow technology and a commitment to continuous improvement facilitates this approach. It enables senior lawyers to define (and refine) best practice that supports the less experienced employees in delivering the best client service possible. Also, using workflow to generate the right management information to identify common delays and inefficiencies allows continuous fine-tuning of those defining processes. Workflow is like a garden though, unless the processes are continuously and painstakingly tended to, similar to plants, they will wither and become ineffective.
Focus on customer relationships to deliver better customer experience
Conveyancers need to undertake a concerted effort to establish relationships with clients. According to the Legal Ombudsman, residential conveyancing is the most complained about area of the law with most grievances against firms being related to delays, failure to return calls, poor execution of instruction, and mislaid documents. In today's always-on world and instant communication capability, poor communication is indeed galling and unpalatable. It is a fundamental business requirement that is in fact easily addressed. The firms that are thriving are communicating in a number of ways – through web portals, texts messages and emails at key stages of the transactions. In fact, the software solutions designed for conveyancing embed such capability alongside reminders to call and follow up with clients when things are becoming stale. Undertaking such actions manually is costly, but with software, it does the heavy lifting.
With good communication, even the largest, national conveyancing firms can create solid personal and local presences in the regions they service.
Streamline and automate administrative processes
In the current conveyancing market, profit margins are wafer thin and the administrative burden high. The good news is that the majority of these processes are repetitive, regardless of the nature of the transactions being executed, and hence easily automated.
Take the example of submitting searches, such as the local authority or environmental searches, which potentially are the most essential processes in property purchase. In the worst cases, firms carry out these searches by printing out and completing the forms manually. Even in cases where firms use search provider websites, they are required to manually key in property details and file references, choose the right search type and so on. A better approach is to integrate the firm's case management system with the chosen search providers, so that searches can be easily generated and tracked. Similarly, the case management system can be connected to electronic registration with e-DRS offered through Land Registry's business to business transactional channel – Business Gateway. This allows the conveyancing firm to automate the entire process – from accessing Land Registry information, through to creating and submitting applications in XML format. Such an approach to a large extent even minimises the manual effort of inputting information into the e-DRS portal. The case management system automatically processes the details of the transaction into Land Registry's format and delivers the results within seconds via the e-DRS.
Embed risk management into business processes
From all reports, with the abolition of the single renewal rate by the Law Society in 2013, conveyancers are finding renewals of professional indemnity insurance fairly painless. However, the median cost of run-off cover has increased from last year's 250 percent to 300 percent. This means there can be long term implications of negligence for conveyancers, even long after they have stopped trading. So firms have no choice but to buy that cover!
Embedding risk management and negligence pre-emption into the conveyancing process is key. For instance, building in controls and automatic reminders into the case management system to ensure that schedules are adhered to, supervisory checks executed to guarantee that searches and surveys are suitably carried out, the right advice is delivered to clients on valuations, ownership deeds are accurate, provisions are appropriately made in Contracts or Deeds, and so on.
Optimise skills and resources
Human resources are expensive and often its use is not optimised. Time and again expensive solicitors undertake mundane, administrative tasks due to lack of business processes and poor attention to staff workload.
Leveraging the automation capabilities through robot functionality for document generation, task chasing and risk escalation in the case management system takes away non-profitable processes. The same robot functionality can be used to allocate work based on individual workloads and experience, thereby ensuring that the resources are optimised.
Establish competitive pricing
The right price doesn't always mean the cheapest rate. Better processes ensure less cost leakage, with the right resource doing the right tasks. Consequently, case workers and fee earners have the time to focus on customer experience, which is something that clients value. If the service is valued, customers pay for it and the firm's good reputation will drive demand. In a market that is a smaller pie, the firm becomes more sought after.
Automation is the way forward
A conveyancing business has to be highly efficient and supremely productive to maximise profitability. Automation of core business processes is the only way to achieve this – everything from conveyancing workflows and document production through to key data management, user 'to-do-lists', reporting and management information, as discussed above. All this does not detract from the skills of conveyancers, but enables them to focus on the more taxing issues and be more client focused.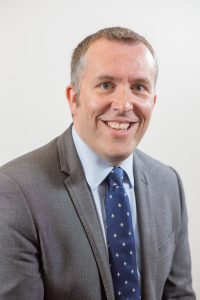 Many conveyancing firms already have automation capabilities in the form of case management systems and accounting and financial management systems, but their use isn't optimised. This is a good time to revisit the technology infrastructure to determine where improvements and enhancements can be made so that the operation is underpinned by a platform that aids growth and facilitates business adjustments, as a matter of routine. To this end, firms need the right solution and partner to help them optimise their technology infrastructure.
Simon Farthing is Head of Client Advising and Solutions Consulting, LexisNexis Enterprise Solutions.
Image cc by Peter Roberts on Flickr.