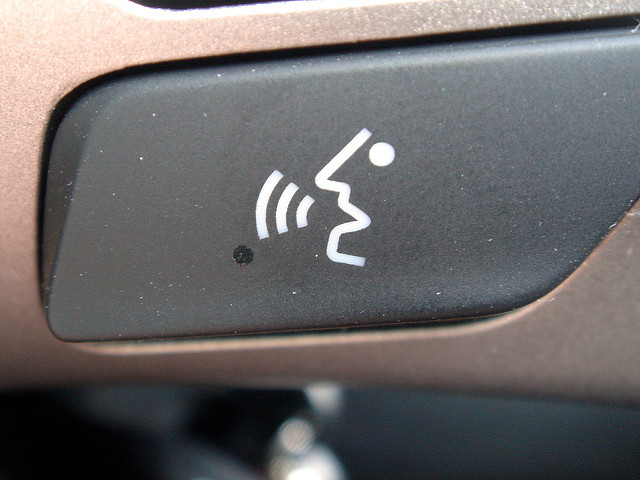 With contributions from Gordon Healiss, Norma Laming and Greig Duncan
When I set up my web page on Transcription www.venables.co.uk/transcription.htm several years ago, it all seemed rather straightforward. I described the methods of input and output, the speed of the transcription, the security of the process and the cost.
Now, the concept of transcription has developed many new strands, in which the original concept of a transcription service from an external company is still present, albeit with great improvements in the input and output process, but with alternative options now also available, including voice recognition as the method of input and a process of automatic document generation, now merging with concepts of artificial intelligence.
In this article, I present three key strands of this topic:
Gordon Healiss, of leading transcription company Accuro, describes how modern transcription services work and what features of the service to look out for;
Norma Laming, who works in local government, describes the key features of voice recognition; and
Greig Duncan of leading document assembly company HotDocs describes automated document assembly and how this is reaching into artificial intelligence.
Delia Venables is joint editor of the Newsletter and maintains the UK legal portal site www.venables.co.uk. Email delia@venables.co.uk. Twitter @deliavenables.
Legal transcription and where it is now
By Gordon Healiss
The legal landscape has changed in many ways – not least by the introduction, in many areas, of fixed fees for legal work carried out. This has driven many firms to look at operational costs to retain reasonable margins, in particular legal transcription costs.
There are several options which law firms may have taken. They may have moved from a "personal secretary" model to a typing department within the firm utilising digital workflow software. This is where dictations from fee earners are routed to a central repository and allocated by software, based on availability and urgency.
They may have adopted an outsourcing model using legal transcription companies, adopted voice recognition software or their work may be better produced developing system generated templates.
I suspect the answer to "where is legal transcription now" is a mixture of the above approaches and that it depends on the views, strategies and attitudes of decision makers within individual law firms.
When any practice reviews their legal transcription options, they should consider what is the best solution; the cheapest, the most compliant, the most accurate, the easiest to implement, the easiest to use, the quickest etc. This article describes the way that outsourcing to a legal transcription company works.
Outsourcing to a transcription company
The transcription provider either provides a platform for individual fee earners to upload dictations or the firm use the outsourcing function provided by workflow systems such as Bighand, Lexacom etc. Files are uploaded using secure 256-bit SSL encryption, processed on a firm's individual templates and returned within one business day.
The provider will have robust systems in place to preserve the integrity of data. They will have an extensive panel of legal transcribers with experience in all areas of law. Once the documents have been transcribed, the provider will have proofreading processes to ensure the quality of documentation is of a very high standard.
Some key factors to consider
The transcription provider should be able to provide security reassurances. Ask for ISO27001 accreditation or equivalent. This should be part of the Service-Legal Agreement (SLA)
Providers should be scalable. SLAs should not be impacted by any increase in volume of work. Often this is demonstrated by their Case Management System (CMS) and how automated their own processes are.
Many firms do not allow work to be sent outside the UK; therefore, if relevant, seek assurances that their business is restricted to the UK.
Providers, should you require it, may be able to type directly onto your CMS via portals such as Citrix.
Shop around for fees as they can differ widely. You should be able to negotiate a price per minute that is not dependent on SLA.
Turnaround times should be one business day and there should be no premium for this turnaround.
Consider the facilities available for urgent work. Is there a fair-use policy at no extra charge?
How does the provider control quality, ask what their Q&A processes are.
Some advantages of outsourcing
Outsourcing legal transcription is often cheaper than internal staff costs. Savings are realised in holiday and sickness absence, NI and pensions and managing an internal typing pool.
There will also be other, less tangible, cost savings – HR, recruitment of new staff, IT support, office space, fixtures and fittings.
Timescales – all work should be returned within one business day. This allows a firm to balance costs with the amount of work they have. If a firm is particularly busy then all the work is still returned within one day, avoiding backlogs. If a firm has lower volumes, they only need to pay for work sent, therefore avoiding fixed salary costs in the business.
Implementation – this solution is normally a simple extension to the current process. Dictations are routed to a transcription business rather than an internal staff member. This means implementation can take just hours rather than weeks.
Testing the water – transcription firms generally adopt a pay-as-you-go model. This means firms can simply use the outsourcing as an overflow. You can therefore trial the process, increasing volume if the model suits. Firms often increase usage only after a feasibility period and through natural wastage or redeployment of current resource.
Law firms, like any business, will inevitably make their internal operations as lean as possible. The larger national firms and progressive practices are moving away from costly internal methods and are fortunate to have a menu of options available.
Gordon Healiss is Director of Accuro, a leading provider of outsourced transcription services. Email gordon.healiss@accuro.co.uk. Twitter @accurotype.
The role of voice recognition
By Norma Laming
A few years ago, lawyers did not create documents: they dictated or wrote by hand and someone else turned it into a draft, which was then turned into the final document. One of the more mundane tasks of articled clerks was to read the final document out loud to another articled clerk, to ensure that it was correct. Amendments were a major issue, marked with a cross in the margin in pencil and requiring the initials of the person signing the document.
Even into the 1980's it was not unusual for senior management to dictate letters and documents to a secretary, by that time almost invariably female, whose skills would include both typing and shorthand. Indeed, mothers and teachers advised young women not to learn to type "because if you can do that, that is all you will do."
Times change and technology has moved on: the purpose of this section is to explore the benefits of a dictation system and specifically to consider what voice recognition software has to offer. Voice recognition software is like having your own secretary to dictate to. The better systems learn from the way that you speak and adapt as your voice changes. If your voice changes, for example if you have a cold of have been on holiday, then it will ask you to repeat the passages that you read aloud when the system was first installed. Nowadays the accuracy is astonishing. If you have been driven to distraction by the dictation systems of Microsoft or on your iPad then rest assured that voice recognitions systems can be very much better than that.
Voice recognition v typing
On the other hand, so many of us are used to typing that it might seem almost a backward step to dictate. Once you have learned to type it seems to be almost as natural as speaking and the more you do the easier it gets; some people seem incredibly fast even using just 2 fingers. It is also quite comforting to see the document taking shape and an urgent document can be produced almost as quickly as thinking about it.
However, one real disadvantage of typing is health: staring at a screen for long periods is appallingly bad for eyesight and can cause headaches. If you think of the amount of time you stare at a screen each day, you might be surprised. That means hours of an unvarying focal point and the risk of eyestrain as well as dry eyes, because you blink less. Then there is a risk of repetitive strain injury which can make typing impossible.
Another reason why you might dictate rather than type is simply the ability to concentrate on what you are doing. No matter how good we are at typing, a part of our brain is thinking about translating thoughts into finger actions and then monitoring the result. What do we do when we want to concentrate and pull thoughts together? We close our eyes. You can do that and all you have to do is speak your thoughts out loud and the document takes shape. You may have a number of documents in front of you; whilst working between them, your document is created without you even having to look at the screen.
More on voice recognition
There are several voice recognition packages available and there are plenty of online reviews about both accuracy and how easy they are to use. Windows speech recognition is not generally regarded as good enough, which is unfortunate as it comes free. Dragon is often quoted as one of the best and has excellent and adaptable voice recognition: some organisations use this as a download for their lawyers, but it is comparatively expensive. It is worth asking whether you need the accuracy of Dragon or would you find it acceptable to have less precise voice recognition and correct the mistakes yourself as you edit? You can try Dragon for free if you are interested.
Dictating is a skill that is soon learned and you are likely to surprise yourself with the length and complexity of what you are able to do. Voice recognition gives you a typist in your own computer, who is always ready and willing to work and who does not charge by the hour or the length of the document.
Norma Laming is an associate solicitor/barrister in a local authority. Email norma.laming@clara.co.uk.
For a more lighthearted approach to the demise of the typist, see the lyrics of "Take a letter, Miss Jones" .
Automated document assembly and AI
By Greig Duncan
Law firms and in-house legal teams are under more pressure than ever to churn out complex documents. There is a useful video on how automated documents are produced on the HotDocs website at hotdocs.com which also shows how this process can reduce the risk of incorrect information and data errors.
However, technology is continuing to develop in the field of document assembly. We are moving towards a more seamlessly automated era in both our business and personal lives – with voice-activated technology – such as Amazon's Echo "Alexa" – already becoming part of daily routines. As artificial intelligence continues to shape and accelerate the way we handle information and process data, this advancement is also leading to an increase in business efficiency.
Advanced productivity tools in the AI landscape within the legal world have led to increased optimism and positivity. Technology now has the power to parse documents and sift through them in the search for relevant information. This AI technique is known as natural language processing and is used to scan, extract information and then accurately identify information that is only relevant to certain legal cases or claims.
This positivity around data-rich business boosting AI is backed up by legal giant, Baker McKenzie, who state that: "despite previous bouts of hype, a number of commentators believe that renewed interest in AI is justified. Continual and rapid advances in computing power, as well as dramatic declines in the cost of computing, have led to an explosion in the amount and availability of data – all of which becomes fodder to optimise AI algorithms." (See their article on this.)
There are a number of software companies providing the pioneering technology to enable the integration of machine learning and automated document production and analysis. These include Kira, Cognitiv+, eBrevia, Luminance and Leverton.
One of the world's top ten law firms has recently rolled out an innovative example of using Kira and HotDocs together for a matter involving the generation of thousands of dispute-related claims. Kira automatically extracts information from an internally developed case management system, pushes key information to HotDocs, which then generates the documents the client needs. This combination of technologies creates an agile and complete solution by harmonising an approach of both AI and document automation. Data can now be routinely extracted and documents created quickly and in an error-free format – helping to achieve compliance and minimise risk in a highly efficient way.
By using AI and HotDocs, the difficulties in creating legal documentation are reduced and the rate of production is increased dramatically. While complete automation will not happen overnight, blending existing practices in document automation with AI will continue to reap rewards in efficiency. As voice recognition technology also continues to evolve, this will undoubtedly add another string to this high-tech bow.
Greig Duncan is senior marketing manager at HotDocs, part of the AbacusNext group of companies. HotDocs provides some of the world's largest law firms with software to automatically and accurately assemble frequently-used documentation. HotDocs also integrates with industry-leading AI tools, such as Kira and Leverton. Email greig.duncan@hotdocs.com. Twitter @HotDocsGroup.
Image: Voice recognition cc by Dion Gillard on Flickr.