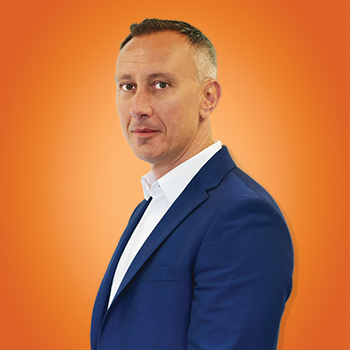 If you ask an insurer what the three biggest risks are when providing cover to a law firm they will likely respond with 'conveyancing, conveyancing and conveyancing'. An ever-increasing market pressure on price and a push towards high-volume, low-margin workloads in an extremely competitive market are doing nothing to reduce a law firm's exposure to risk. Professional Indemnity Insurance (PII) is probably a firm's biggest cost after salaries, and reports indicate that sole practitioners are paying around 7 per cent of turnover.
The Solicitors Regulation Authority (SRA) suggests that property represents a disproportionate level of negligence and that residential conveyancing accounts for 26 per cent of indemnity payouts, with one of the root causes being lack of adequate risk management.
The big question is what steps can you take to mitigate risk as a modern forward-thinking firm whilst increasing efficiencies and remaining competitive? Here is some advice for a law firm on how to reduce risk:
Paying for quality software may seem counterproductive when faced with reduced margins and market pressures but, in reality, this is fundamental. The efficiencies of operating within a cloud-based end-to-end practice management system means better processes and simplified compliance. Benefits of quality software include effective matter management, time-saving, data integrity, improved communication and reduced staffing costs which all go towards reducing a law firm's exposure to risk.
Ensure that internal processes are agreed and uniformed. As a business, you need to understand and communicate consistent levels of service – your clients will expect this. Where there are multiple fee earners trying to produce the same results by using different techniques, providers and platforms, then you lose control over risk management and the client journey. It is imperative to document and work to a defined process that not only ensures positive results but covers off your legal and regulatory requirements.
Each time you have to rekey client data, you leave yourself open to error. Ensure that whatever system you use incorporates auto population of data (key it once) and that through integration with third party solutions, such as search providers, HMRC and Land Registry, you are reducing the opportunity of human error, system failure and multiple logins/passwords.
Secure file sharing is a hot topic in today's world of fraud, spam and criminal inception. There are solutions available which provide a secure environment to facilitate communication and document sharing between all parties – this is one of the main ways solicitors are now protecting themselves as well as their clients.
Quality control and peace of mind through independent audits. Don't leave anything to chance, even the best firms will have gaps in processes and unknown weaknesses. What you don't know most definitely can hurt you so a second pair of eyes is never a bad thing. Beyond the obvious risk benefits, this is also a key way to demonstrate transparency and a desire to learn and improve. Whilst audits can seem intrusive and scary, a forward-thinking firm should embrace this valuable feedback with both hands and advertise the fact accordingly.
By reducing your exposure to risk, make sure that this is recognised and choose an insurer who recognises the use of technology and appreciates the benefits of open and transparent behaviours, helping to potentially reduce claims and therefore costs. Who would you provide incentivised premiums to – a traditional firm working in an uncoordinated and unmonitored way from a paper file or a modern practice which operates from the cloud within one system that actively invites scrutiny and transparency? Don't fall foul of inertia when it comes to PII – find a broker who is as excited by your practices as you are.
Understand the importance of how you manage data – The handling of sensitive data of clients and employees has always been an important issue facing firms in the legal sector. The General Data Protection Regulation (GDPR) means that firms will have to follow new guidelines on how they handle and store data, with the possibility of severe punishments for those who breach the rules. In fact, firms found to be negligent could face fines of up to €10 million or 2% of their worldwide turnover, whichever is greater, or for more serious breaches up to €20 million or 4% of the worldwide turnover. Many associate a breach with a cyber hack or attack; however, misplacing paper documents or leaving a file on the train can also lead to a data breach.
There will always be risk but if you understand the threats and embrace the solutions, then the future doesn't have to be so daunting.
The LEAP Best Practice Standard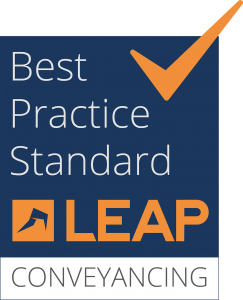 To help firms achieve and maintain the highest standards of conveyancing, LEAP has launched the Best Practice Standard for conveyancing.
One key element of the Best Practice Standard is that a firm has independent audits performed quarterly by a third party. These are undertaken remotely by the Centre for Assessment (CFA) with a detailed analysis of the law firm's processes and a full report is fed back to the law firm, with a clear traffic light system reporting on areas such as client care, AML, risk and compliance. The CFA also undertakes accreditation for the Law Society and is the trusted delivery partner for the Cabinet Office. There is no charge to a firm for the quality audits nor the Best Practice accreditation.
Best practice is ensured when processing conveyancing transactions from within LEAP software. A firm's reputation is maintained and validated through quarterly independent audits, which gives confidence to the firms' clients and displays a commitment to service excellence. Achieving the standard will help a firm attract new clients and potential referrers which will help a firm grow its conveyancing business and build lasting relationships with its clients.
Adherence to the LEAP Best Practice Standard aids compliance and reduces risk. By achieving the standard clients are displaying proactive risk management which has the potential to lead to savings elsewhere, for example professional indemnity insurance cover. The Best Practice Standard adds further value to the solution included in the cost of the LEAP licence fee.
Craig Taylor is Conveyancing Manager at LEAP UK.
https://leap.co.uk/
@LEAP4LawFirms