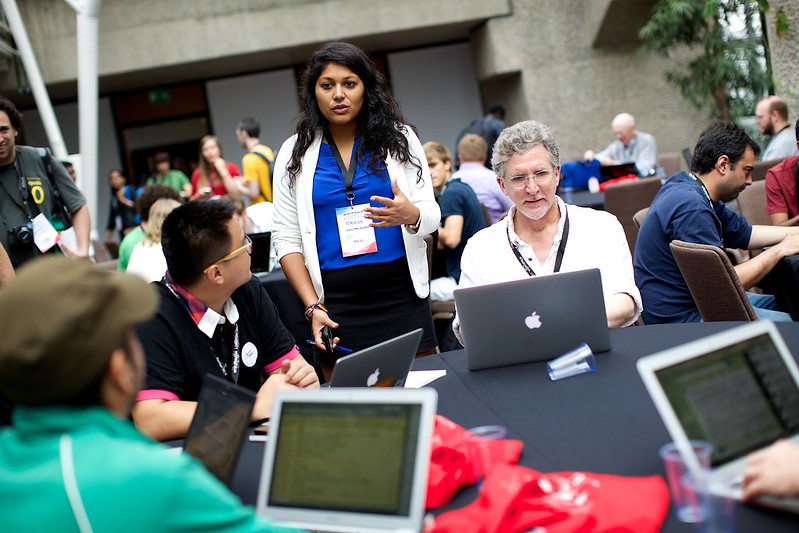 In April 2020, the Financial Times published an article inviting organisations and individuals from the legal sector to join a global hackathon to develop solutions to problems created by the coronavirus pandemic.
While some of us in the legal sphere will read this announcement with admiration and excitement, others will be wondering, "what is a hackathon?" Even those who are familiar with the term may question how hackathons can make a difference. These are the questions we're here to address.
For those sceptical of the value hackathons can deliver, rest assured they are responsible for many multi-million dollar investments and disruptive legal innovations. Therefore, whether you're a law student or a senior partner, understanding the value of these solution-orientated events will serve you well now and in the future.
An ideal starting point
First and foremost, hackathons are events where you meet in groups to engage in collaborative computer programming to help solve problems in short periods of time. They provide an ideal starting point for discussion, exploring a problem, and of course, creating solutions.
The Global Legal Hackathon Competition mentioned above is an excellent example of how bringing teams together for short intensive periods can produce highly-impactful services. For example, the winners of the 2019 competition developed a mobile app to help address the large number of people who experience difficulties in comprehending legal language. The app, created by team Uthority, allows users to take a photo of a legal letter they may be struggling to understand, and it will present them with a summary of the most relevant information using layman's terms.
At this stage, you might be wondering if you need to be a computer programmer to take part. The answer is no (although having a computer programmer on your team will no doubt help). Since the inception of the hackathon, programming technology has become more and more user friendly, enabling non-programmers to take part, share their ideas and contribute to solving significant problems facing lawyers and legal professionals. Additionally, technology is continuing to evolve to the point where we can now access off-the-shelf "no-coding required" work automation tools. It is these very tools which are enabling non-coding legal professionals to join hackathons and help find solutions to legal problems.
In the autumn of 2019, the CEO of Cosmonauts Ltd and creator of the Future Lawyer Week event, Timo Karakashev, launched the company's first-ever North American hackathon in New York. The event included teams of high-calibre legal professionals from the state's top 20 law firms. Unlike traditional hackathons, Timo encouraged the use of new off-the-shelf workflow legal technology solutions to enable non-programming legal experts to become problem solvers of a different kind. Everyone who attended, including lawyers, heads of knowledge, and COIs, was able to use the technology which, combined with their legal knowledge, solved a wide variety of problems successfully. Additionally, the attendees left feeling more comfortable with technology and, in some instances, even took the technology back to their respective law firms to help find solutions to internal challenges.
A catalyst for change
The idea of a hackathon acting as a catalyst for change is nicely summarised by experienced hackathon host and General Manager of North America for vLex Justis, Colin Lachance. Colin's experience demonstrates the scalability and far-reaching impact of these events:
"Success, change and a growing community of innovators come in increments and hard work, not necessarily from a splash of inspiration over a fevered sprint to build an app, but it often takes a concentrated event like a legal hackathon to serve as catalyst or sort of permission to start. Once people get a taste for what's possible, they are unlikely to again find satisfaction with the status quo. I've participated in several legal hackathons, but three, in particular, stand out because even years after those events I can still trace actions, innovations and relationships that ripple today to those events and the participants."
The examples shared by Colin, include a small and informal event in 2012 held by the Queen's Printers Association of Canada, which was instrumental in showing legislative publishers the upside of supporting experimentation with quality data and looser re-use restrictions. A larger event in 2013, that brought together government, journalists, academics, technologists, lawyers and activists, reinforced the foundational importance of open data to public participation. Lastly, in early 2018, Colin witnessed passionate involvement from nearly every corner of the legal, business and tech communities, and a clear desire to work together at the Ottawa chapter of the Global Legal Hackathon.
New avenues for law firms
While the short-term benefits of a hackathon are the reason many of us take part, the long-term impact is why these events have become a global success. The value and benefit of these collaborative solution-driven events is in their ability to open avenues for new solutions, spin-outs and, of course, revenue streams.
One of the most notable hackathon success stories is the service Carousell, designed to simplify the process of selling unwanted household items. Carousell won first place in a hackathon and was then turned into a successful startup by its creators. In 2017, the three graduates from the National University of Singapore who created Carousell closed their series C funding at around $70 million.
Back in the legal sphere, docracy.com, a service designed to help locate legal documents safely, caught the media's attention after the founders raised approximately $650,000 in funding only seven months after its creation at a hackathon.
For a law firm, the return on investment for letting staff take part in a physical or virtual hackathon, or even hosting one internally, can be worth its weight in gold. What's more, organising and hosting an event doesn't necessarily require the effort you might think. Of course, there are events such as global hackathons, which need enormous amounts of time and effort to organise, but there are varying ways to approach a hackathon.
Design sprint vs hackathon
It's important to consider what you want to achieve before taking an idea or problem to a hackathon or pitching a collaborative 3-day intensive work event to solve client problems. While hackathons, as described above, may seem very attractive, you might be better off with a design sprint.
In a nutshell, design sprints will help you define a problem, create ideas for solutions and even move towards prototyping concepts. A good outcome of a design sprint is a service or product prototype that's received targeted feedback from potential users to help further refine the solution. In contrast, hackathons often finish with teams coming away with fully working or near-finished functional products ready to be marketed to external stakeholders.
If you are starting small and you know there is a problem but it isn't well defined, you'll likely want to consider a design sprint. A sprint will enable you to break out into teams and explore what the problems could be, using customer personas and user journeys to find points of tension, issues and other areas of concerns, and finish with a prototype and real-user feedback.
If you or your colleagues are not computer programmers, you may naturally be leaning towards a design sprint, as it may feel like the only realistic option. However, if the goal is to come away with a fully-formed solution, you can look towards off-the-shelf solutions. Services such as BRYTER.io which featured at the Future Lawyer Week hackathon in New York, can be used to build automation tools with no coding required, and will help give you an insight into what's possible.
If you do have some computer programmers in your team, you can explore more advanced solutions. Our own Iceberg AI is an extensive toolbox of automation and modelling instruments, currently being used by Mishcon de Reya to research the application of artificial intelligence for legal content.
Why now?
During a global pandemic, organising or attending a hackathon is not what you're likely to be thinking about. Yet the skills of legal professionals are highly desirable right now. The Global Legal Hackathon mentioned at the start of this article sought legal professionals, not with the intent to help solve medical problems, but to develop answers to a range of challenges faced by business, governments and society caused by the pandemic.
Government agencies are even using hackathons to help find solutions to the effects the pandemic has had in many areas of our lives. One stand-out example is one of the world's leading authorities on innovation, NASA, whose virtual Space Apps COVID-19 Hackathon recently attracted over 15,000 people from 150 countries. Innovative ideas to support those affected by the pandemic ranged from health apps to rooftop gardening solutions to drone delivery services, all with the intent of helping communities in a time of crisis.
Hackathons have been important catalysts for the past 20 years, and a starting point for change. Now, more than ever, the world is changing. There is no doubt you will have seen many changes recently in your life and work, including at your firm. New technology solutions may have been introduced, such as Zoom or other video conferencing software. Procurement of services may have been sped up or stopped altogether, and for some, attending online courts may be the new normal. Yet, there are still uncertain times ahead for many organisations. Now and in the future, while we strive to find new ways to keep legal services and practices moving forward, events that help bring ideas together quickly, and collaboratively, could be the answer.
Dr Matthew Terrell is the Head of Marketing at vLex Justis, an innovative legal technology company providing access to the world's largest collections of civil and common law content. Matthew is also the co-host, with Emily Allbon of City Law School, of the annual Legal Design Sprints. Email matt.terrell@vlex.com. Twitter @vLexMatt.