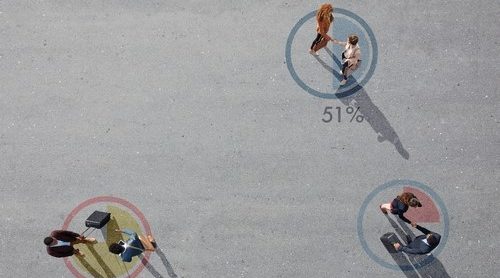 How are new technologies changing the practice of law?
With examples and explanations drawn from the UK, US, Canada, Australia and other common law countries, as well as from China and Europe, this book considers the opportunities and implications for lawyers as artificial intelligence systems become commonplace in legal service delivery. It examines what lawyers do in the practice of law and where AI will impact this work. It also explains the important continuing role of the lawyer in an AI world.
This book is divided into three parts:
Part A provides an accessible explanation of AI, including diagrams, and contrasts this with the role and work of lawyers.
Part B focuses on six different aspects of legal work (litigation, transactional, dispute resolution, regulation and compliance, criminal law and legal advice and strategy) where AI is making a considerable impact and looks at how this is occurring.
Part C discusses how lawyers and law firms can best utilise the promise of AI, while also acknowledging its limitations. It also discusses ethical and regulatory issues, including the lawyer's role in upholding the rule of law.
Contents
1. Introduction
Disruption
The Advent of AI and Lawyers – Into the Unknown?
The Lawyer's Value
Overview of Chapters
PART I
LAWYERS AND THE EVOLUTION OF ARTIFICIAL INTELLIGENCE
2. Artificial Intelligence: What It Is and Why It Matters
Introduction
History of AI and Law
Machine Learning and Natural Language Processing
Where Next?
3. The Practice of Law – What Do Lawyers Do?
Introduction
Who are Lawyers?
The Work of Lawyers (What Do Lawyers Do?)
Organisational Forms (Where Do Lawyers Work?)
How are Lawyers Regulated?
Who (or What) Will Lawyers Become?
PART II
THE USE OF ARTIFICIAL INTELLIGENCE IN LEGAL PRACTICE
4. AI and Outcome Prediction
Introduction
Application of AI to Legal Outcome Prediction
Role of the Lawyer
Future Developments
5. AI, Pre-Trial Information Gathering (Discovery and Disclosure) and Litigation Lawyers
Introduction
Litigation Lawyers – Gathering Information and Evidence
Application of AI to Pre-trial Processes
Role of the Lawyer
Future Developments
6. AI, Online Courts and Alternative Dispute Resolution
Introduction
Advocates and Dispute Resolution Lawyers
Application of AI to Online Courts and ADR
Role of the Lawyer aft er ODR
Future Developments
7. AI and Transactional Lawyers
Introduction
Transactional Law, Contract Commoditisation and Lawyers
Application of AI to Transactional Law
Role of the Transactional Lawyer
Future Developments
8. AI and Regulatory Lawyers
Introduction
Regulatory Lawyers
Application of AI to Regulation
Role of the Lawyer in RegTech
Future Developments
9. AI and Criminal Lawyers
Introduction
Criminal Law and Lawyers
Application of AI in the Criminal Justice System
Role of the Lawyer
Future Developments
PART III
THE FUTURE OF LAWYERS AND THE LEGAL PROFESSION
10. Limitations of AI
Introduction
Data and Design
Can Data and Design Problems be Overcome?
Cost and Sustainability
Not being Human
Conclusion
11. Legal Ethics, Liability and Regulation in an AI World
Introduction
Legal Ethics in an AI World
Liability for AI
Regulation
Legal Practice by Non-Lawyers
Conclusion
12. Future of the Legal Profession
Introduction
Threats and Opportunities in the Use of AI for Lawyers
The Expertise Value
The Ethics Value
The Human Value
Education
Supporting AI-Enabled Legal Practice
Conclusion
The authors
Michael Legg is a Professor at University of New South Wales (UNSW) Law, Sydney, Australia.
Felicity Bell is the Research Fellow for the Law Society of New South Wales Future of Law and Innovation in the Profession (FLIP) research stream at University of New South Wales Law Faculty.
Artificial Intelligence and the Legal Profession by Michael Legg and Felicity Bell, published by Hart Publishing, November 2020, Hardback, £75. Or via Amazon.