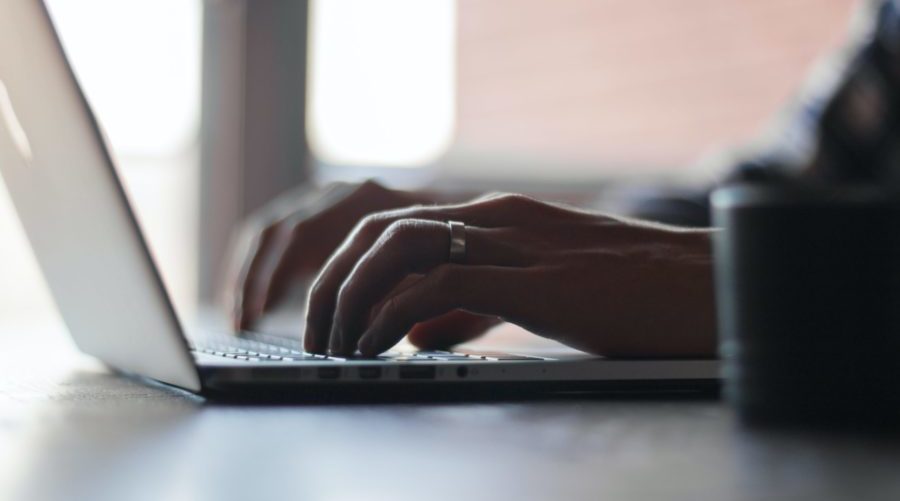 Find Case Law is a new public service providing access to court judgments and tribunal decisions. It was launched in April 2022 and has been funded and developed by The National Archives, working with the Ministry of Justice, HMCTS and the Judicial Office.
We set out with three goals for the Find Case Law service:
to provide free public access to judgments, through a modern and accessible digital service that meets user's needs;
to preserve judgments permanently as digital public records in the archive;
to provide judgments as data for re-use by third parties, enabling innovation whilst protecting the proper administration of justice with licensing controls.
The National Archives and our predecessors in the Public Records Office have a long track record of keeping important legal records. Given the Ministry of Justice's goal of improving court transparency, and our experience operating legislation.gov.uk, it made sense for us to take on the task of archiving and publishing court judgments for the nation. From a record keeping perspective, the judgment is the most important record of the court – setting out the facts of the case, the court's decision and the reasons for the decision. We are now sent judgments by the senior courts, as soon as they are handed down and released for publication. We then archive and publish them.
Of course, we are not the first people to provide free public access to court judgments on the web. We are standing on the shoulders of giants. The charity, BAILII, has blazed a trail for over twenty years as part of the free access to law movement, and continues to do so. Making sure BAILII, ICLR, the commercial legal publishers and others can all obtain the judgments they need, is an important part of our service offer.
Developing legal information services takes years of work. The Find Case Law service was launched as an Alpha. It is in the early stages of its development and we are making improvements all the time. So far, we have made 22 releases since launch – roughly one release a week. There is still a long way to go for the service to reach maturity.
Coverage
One of the main issues is the limited coverage of judgments and decisions held by the Find Case Law service. There are just over 52,000 judgments and decisions on the service, dating from 2003 to present. Most of these were supplied to us by BAILII and we are very grateful for their support.
Widening coverage will take time and sustained effort to address. To date, we have bought digital copies of other judgments and decisions. We are currently working through these judgments and decisions to get them ready for publication and expand our collection.
Initially only judgments and decisions with neutral citations will be available. We are working to assign identifiers to judgments and decisions without neutral citations.
Innovations
Behind the scenes there are quite a lot of innovations, thanks to a brilliant team of people who are working on the service both at The National Archives and across our suppliers.
One important innovation is changing how the courts distribute judgments for publication. This used to be by email to selected publishers. We have introduced a secure service for clerks and judges to transmit judgments to the archive. It is important that what is received by the archive is demonstrably the same as the record the court or tribunal prepared for publication. Our Transfer Digital Records service ensures there is a chain of custody for each judgment from the court to the archive. We can then make the judgment available to the public and to others for re-use.
Another innovation is how we are managing judgments as data. The Find Case Law service uses an XML format called the Legal Document Mark-up Language (LegalDocML, sometimes also called Akoma Ntoso). This is an international standard for legal documents, including legislation and case law. There is a parser which converts the judgments sent to us in Word into LegalDocML. Important information, like the court, date, neutral citation, panel, the parties and their respective roles, citations to legislation and other cases, are explicitly marked up in the data for each judgment. We then use this data to create the HTML for the website, and also to provide the feeds for data users, so they can keep up to date with the latest published judgments, and check whether there have been any subsequent revisions by the court.
We publish judgments in HTML and PDF. For web publication, HTML has many advantages. Judgments can be made much more accessible to users. It is a hypertext format, so can include links. It is a fluid format that can adjust to its context. We have several goals with the HTML for the Find Case Law service. We want to make the judgment as easy to read and as accessible as possible. We want to support users across a wide range of different devices (computers, laptops, tablets, mobile phones etc), with a responsive layout that adjusts to the user's context. We also need to ensure the formatting is reasonably faithful representation of the original document. Try Find Case Law on your mobile phone, as you'll see what I mean.
Another exciting area of innovation is around data enrichment – adding citations to cases and legislation. We will soon be adding hyperlinks to other cases and to legislation, as part of the publishing process. We are also creating a knowledge graph, which in the longer run should help us to improve browse and search.
For transparency, we are working in an agile way and in the open. All the code we and our suppliers are developing is published on Github, and is available under an open licence.
User needs
Six months in, the Find Case Law service is moving into a new phase, of larger, more strategic, and longer term developments. From our user research, we now know a lot about the needs of judges and legal professionals. These are users who are very familiar with the justice system and have access to subscription services from the commercial legal publishers. We plan to focus our work on users without access to commercial legal services, who most need the Find Case Law service.
We are following a process driven approach to development. This involves understanding as much as we can about the users, their context, motivations and needs. We observe a challenge, issue or barrier the user is having. We then develop a hypothesis with an intended outcome – if we make or change X, then users will do Y. We implement that and observe what users do, through user research and analysis. The process is iterative and incremental. We are looking to improve the four main user journeys through the service. These are:
Find, looking for a specific judgment(s) that the user already knows something about (case name or neutral citation). Our next focus is supporting faster recognition that the user has identified the relevant judgment when landing on the judgment page.
Discover, finding judgments the user doesn't know about, for example staying up to date with recent cases or using keyword search. Our next focus is on supporting users to browse by court(s) and year and supporting users to understand the range of search results returned.
Read, reading and navigating judgments as, sometimes large, formal documents. Our next focus is on supporting users to navigate to a particular paragraph or portion of the judgment and supporting users to better understand the judgment in its legal context.
Reuse, re-publishing or reusing judgments in writing or on third party value add services under licence. Our next focus is on supporting users to know when a revision has been made and supporting applicants for a transactional licence.
Feedback
We think Find Case Law has made a good start but there's much more to do, including widening coverage. Try it for yourself and then use the feedback link to tell us what you think.
John Sheridan is Digital Director at The National Archives, responsible for TNA's digital services, enabling TNA to fulfil its ambitions to become a digital archive by instinct and design. Email John.Sheridan@nationalarchives.gov.uk. Twitter johnlsheridan.
Photo by Thomas Lefebvre on Unsplash.