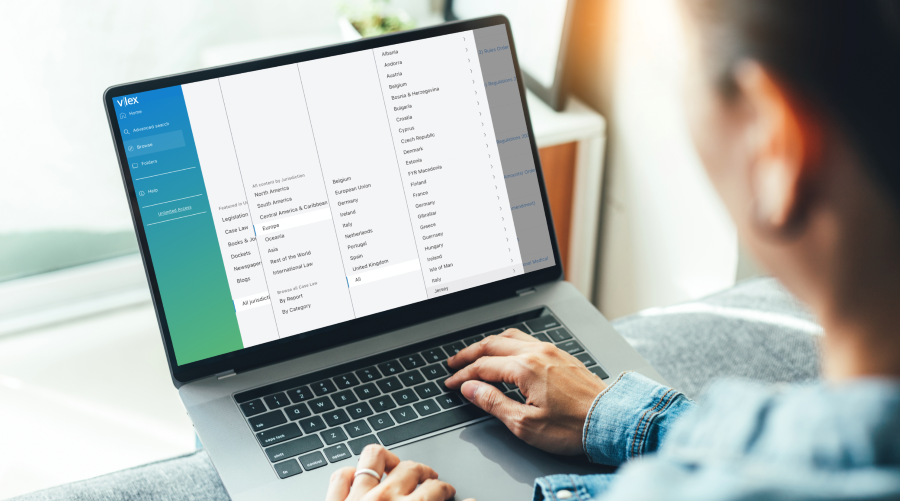 In April 2023, legal tech disruptors vLex and Fastcase merged to form the world's largest global law library, in what has been described as one of the most consequential mergers in the history of legal tech. The teams have now fully integrated, and over one billion legal documents are accessible on vLex's AI-powered legal research platform.
With centralised product development and editorial operations, the vLex and Fastcase teams now work together to increase the volume of legal information available on the vLex platform and develop AI-driven solutions for the world's legal industry to enable legal professionals to work smarter and find relevant insights faster.
Following the opening of offices in Canada in 2021, the vLex team has since grown to include a new office in the Asia-Pacific region, run by Dan Hobson. The senior leadership team has also grown with Ed Walters, Phil Rosenthal, Julia Herman, James McCallion, Steve Errick, and Mike Farrow joining in conjunction with the Fastcase merger.
New content
Recently, vLex has expanded its content collections, data partners, and sources in the United States, the UK, Fiji, Sri Lanka, and Papua New Guinea, to name a few, solidifying the award-winning platform as one of the leading legal information discovery services.
New technology
Vincent AI, vLex's powerful legal research assistant, was recently updated. Vincent combines human search behavior with machine speed and is able to read documents in seconds in order to find all in-text references, as well as documents that are semantically similar, on the same points of law, and also in other jurisdictions. This help lawyers interact with global legal information, and build better arguments using on-point cases and persuasive authorities. Following the recent update, Vincent can now read both reported and unreported cases, extract key information, and automatically produce summarised headnotes – helping legal professionals understand the important issues addressed in a judgment at a glance.
vLex has also acquired a range of intuitive technologies through the merger with Fastcase. NextChapter is an all-in-one, flexible web-based solution for workflow automation, legal document preparation, and case management. While the Docket Alarm service enables users to search hundreds of millions of lawsuits, track cases on any device, manage deadlines, and analyze outcomes for a competitive advantage.
vLex also recently won "Overall Legal Research Solution Provider of the Year" in 2022, reflecting the combined capabilities of the different teams.
Matthew Terrell is the Head of Marketing for vLex Global Markets, who provide the world's largest collections of common and civil law, alongside innovative AI-powered technology. Matthew is also the creator of the vLex International Writing Competition, former editorial board member for Modern Law Magazine, and a keen advocate of Legal Design. Email matt.terrell@vlex.com. Twitter @vLexMatt.
vLex is a multi-award-winning technology provider and home of the largest legal and regulatory information databases in the world. vLex now incorporates the renowned Fastcase, Docket Alarm and NextChapter brands.