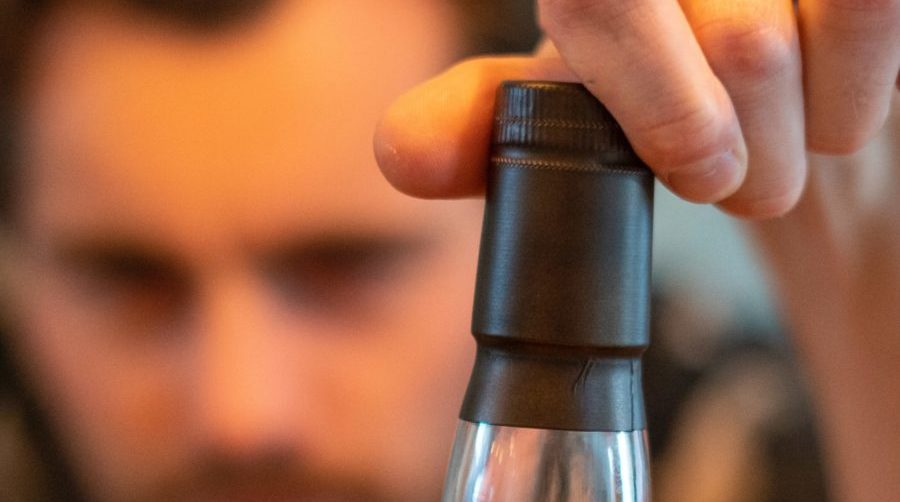 Marie Davies, Toxicology Reporting Manager at AlphaBiolabs, discusses alcohol test reports, including some of the most frequently asked questions about alcohol testing.
Alcohol testing remains a fundamental part of family court proceedings. However, many family law professionals still have questions regarding what alcohol test reports can show, and what might affect the results.
The first thing to understand is that what is shown in an alcohol test report will vary, depending on which testing method has been used.
For example, a hair alcohol test will provide an overview of historic alcohol consumption over a 3- or 6-month period prior to the samples being collected, whereas a blood alcohol test will show the levels of alcohol biomarkers present in the blood in the 4-week period prior to the sample being collected.
The type of test report will also dictate the level of detail provided. AlphaBiolabs offers two types: a Certificate of Analysis, which is included as standard and provides a summary of the test results, and a Statement of Witness, a more in-depth report including full analytical results, interpretation, and conclusions. This is available for an additional fee or included with any Comprehensive Alcohol Testing Package.
While both documents are invaluable for court proceedings, a Statement of Witness provides the most comprehensive interpretation of the findings, including any disclosures provided at the time of sample collection (e.g. how much the donor states that they drink in a typical week, or what hair treatments they may have had or used).
Here are 3 of the most common questions we are asked about alcohol testing:
How is chronic and excessive alcohol consumption defined for alcohol testing?
According to the World Health Organisation (WHO) and the Society of Hair Testing (SoHT), alcohol consumption can be considered chronic and excessive if the person consumes a minimum of 60 grams of pure ethanol (alcohol) per day, over the course of several months.
This is the equivalent of 7.5 units of alcohol; approximately 3 pints of beer, or 2-3 large glasses of wine per day, over a prolonged period.
Why are the detection windows for alcohol use different for hair and blood?
A hair alcohol test provides an overview of 3- or 6-months' historic alcohol consumption, depending on the length of hair sampled, whereas a blood alcohol test provides an overview of up to 4 weeks.
This difference is due to the way alcohol biomarkers are detected in hair and blood.
In blood, direct alcohol biomarkers (e.g. phosphatidylethanol/PEth) are created when ethanol is either metabolised or reacts with substances in the body. Indirect biomarkers (e.g. carbohydrate deficient transferrin/CDT) are enzymes or cells that undergo measurable changes in response to acute or chronic alcohol consumption.
In hair, alcohol biomarkers (ethyl glucuronide/EtG and ethyl palmitate/EtPa) are deposited onto the hair via sweat and diffusion and are present along its entire length, making it possible to get a 3- or 6-month overview of consumption.
This difference means it is important for blood and hair alcohol tests to be performed together, for the fullest picture of historic alcohol use.
For example, the hair sample covering a 3- or 6-month period might suggest excessive alcohol consumption has occurred, whereas the blood sample might indicate a reduction in consumption during the 4-week period prior to the sample being collected.
Can hair treatments impact the results of a hair alcohol test?
The way that alcohol biomarkers are deposited onto the hair means it is possible for certain hair treatments to impact the results of a hair alcohol test.
A hair alcohol test looks for the presence of two alcohol biomarkers on the hair: EtG and EtPa, a fatty acid ethyl ester (FAEE).
EtG is water soluble, meaning that hair treatments such as bleaching, dyeing, perming, straightening and excessive washing have the potential to reduce EtG levels on the hair.
EtPa is lipophilic (fat soluble): this means that styling methods such as bleaching, perming, and dyeing will not significantly affect EtPa levels. However, styling products containing alcohol (hairspray, gel, wax) can increase the levels found during laboratory analysis.
The sample collector, such as those in AlphaBiolabs' nationwide network, will ask for full disclosure of any recent hair treatments and products used, so that this can be considered when preparing the results. Sample donors are also advised not to use any alcohol-based styling products for at least one month prior to testing.
The impact of these external factors makes it even more important for blood alcohol tests to be performed at the same time, so that a more holistic conclusion can be drawn as to a person's alcohol use.
Accredited alcohol testing for court
AlphaBiolabs has been providing accredited alcohol testing services for family law professionals, social workers, and local authorities for over 15 years.
Our nationwide network of professional sample collectors are trained to collect a variety of samples under chain of custody, including hair, nails and blood for alcohol testing.
We also offer point-of-care breath tests, alcohol monitoring using SCRAM CAM® and SmartMobile™, and free sample collection for legally-instructed alcohol tests from our 13 walk-in centres across the UK and Ireland.
Legal clients can claim 17% off AlphaBiolabs' alcohol testing until 30 June 2023. Simply cite ALCS17 when requesting your quote.
For expert advice on which test is best for your client, call our Customer Services team on 0333 600 1300 or email testing@alphabiolabs.com and a member of our Legal team will be in touch.
Marie Davies is Toxicology Reporting Manager at AlphaBiolabs. Marie's day-to-day responsibilities include maintaining the highest quality reporting standards for drug and alcohol testing for the legal sector, the workplace sector, and members of the public.
Photo by Paul Einerhand on Unsplash.