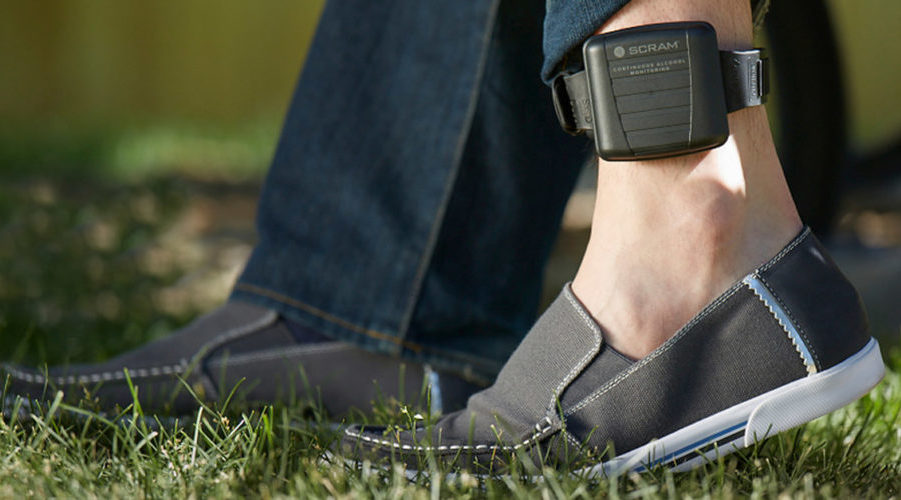 As an authorised distributor of SCRAM CAM® in the UK, AlphaBiolabs has recently enhanced its continuous alcohol monitoring service by now offering free regular court-approved reports and a commitment to notifying a client of any alcohol consumption by the SCRAM CAM® user within 24 hours of that drinking event being confirmed.
Continuous alcohol monitoring around the clock has been available in the UK since 2012 thanks to the SCRAM CAM® alcohol-testing bracelet. Also known as a 'sobriety tag', the bracelet is worn on the ankle and tests for the presence of alcohol in perspiration every 30 minutes. Results are automatically gathered and uploaded via a wireless base station, without the need for an individual's participation. The bracelet also boasts industry-leading anti-tamper technology.
Rachel Davenport, Director at AlphaBiolabs commented:
"On any given day, 99.4% of all participants are completely sober and compliant while being monitored with SCRAM CAM®. However, there are occasions when our reporting identifies alcohol consumption by the bracelet wearer and, following several client requests, we can now guarantee that all clients will be notified within 24 hours of that event being confirmed. In addition, we have recently made all our regular reporting options free of charge so our clients can receive free, comprehensive and easy-to-understand reports on a weekly or monthly basis if they choose to do so."
Amit Sethi, Head of European Operations at SCRAM Systems said:
"The implementation of SCRAM Continuous Alcohol Monitoring (CAM) within the family law sector is an important part of the work we do, and we are proud to call AlphaBiolabs a partner of SCRAM Systems since 2017. The implementation of SCRAM CAM has a real impact on the families with whom their clients work."
Other benefits of the service from AlphaBiolabs include a dedicated account manager, a simple pricing structure for 30, 60, 90 and 120-day wearing options, a professional fitting and removal service at any UK location, free fitting and removal at any of AlphaBiolabs' 11 national walk-in centres, and free collection of any additional drug or alcohol samples when collected at the bracelet fitting or removal appointment.
For more information, visit AlphaBiolabs website, call 0333 600 1300, or email testing@alphabiolabs.com. Get a SCRAM quote.