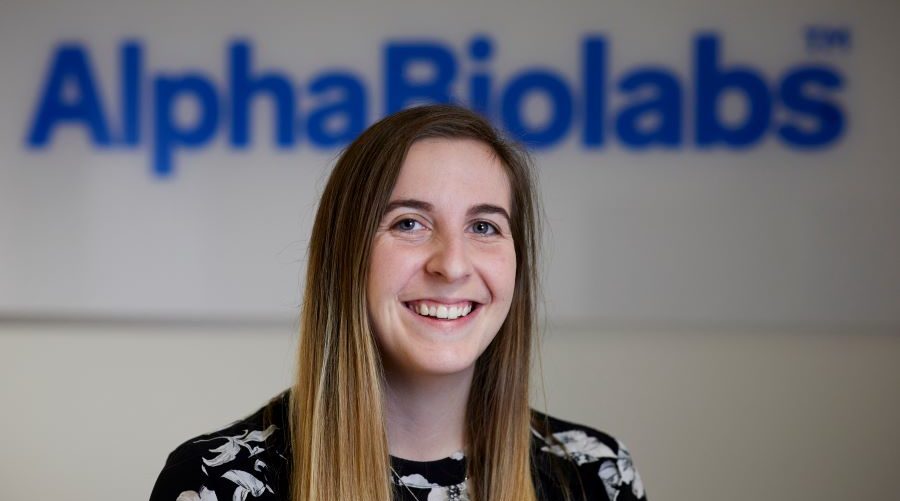 AlphaBiolabs is celebrating after becoming the first UK testing laboratory to be awarded accreditation for its non-invasive prenatal paternity testing. 
The company, which provides a range of legal testing services including DNA, drug and alcohol testing for local authorities and family law professionals, was awarded ISO 17025 accreditation by the UK Accreditation Service (UKAS) following a two-year validation process.
Beginning in 2019, the AlphaBiolabs DNA team undertook an extensive validation project, ensuring that the company's prenatal paternity testing methods met the highest possible standards for efficacy, as required by UKAS.
The project was then submitted to UKAS, and an external audit was conducted to ensure the company's DNA analysis met the criteria for ISO 17025 accreditation, an internationally recognised standard for Testing and Calibration Laboratories.
News of the accreditation comes as figures show demand for prenatal paternity tests is on the rise.
As of 2021, the company recorded a 47 per cent increase in prenatal paternity tests versus pre-pandemic levels as more people become aware of the benefits of this innovative, risk-free test.
A non-invasive prenatal paternity test can be carried out from as early as seven weeks into pregnancy, making it possible to determine paternity before a baby is born.
An AlphaBiolabs prenatal paternity test is 100% safe for both mother and baby, as it only requires cheek swabs and a blood sample from the mother and cheek swabs from the father. It is possible to identify the unborn baby's DNA via the mother's blood sample, as DNA from the foetus is passed into the mother's bloodstream via the placenta during pregnancy.
If the man in question is the biological father of the child, the man and baby will share DNA markers.
For childcare proceedings, knowing the biological father of a child in early pregnancy carries significant benefits, enabling local authorities to implement plans for safeguarding where a baby may be at risk of serious harm.
It can also help prevent delays to pre-care, care, or supervision proceedings.
Casey Randall, Head of DNA at AlphaBiolabs, said:
"To be the first testing laboratory in the UK to secure this accreditation is a fantastic achievement, and testament to the hard work and dedication of our DNA team.

"Establishing paternity before a baby is born can play a fundamental role in court proceedings, especially in cases where the safeguarding of a child is paramount.

"With the addition of UKAS accreditation, our legal clients can be confident that AlphaBiolabs' prenatal paternity testing is performed to the highest possible standard for fast, accurate results that they can trust."
AlphaBiolabs is accredited by the Ministry of Justice to carry out parentage tests as directed by the civil courts in England and Wales under Section 20 of the Family Law Reform Act (1969).
For every legal instruction received throughout 2022, AlphaBiolabs is also donating £5 via its Giving Back campaign, supporting four incredible charities that work with vulnerable children and families across the UK.
For more information or to request a quote, call 0333 600 1300 or email testing@alphabiolabs.com and a member of the legal sales team will be in touch.