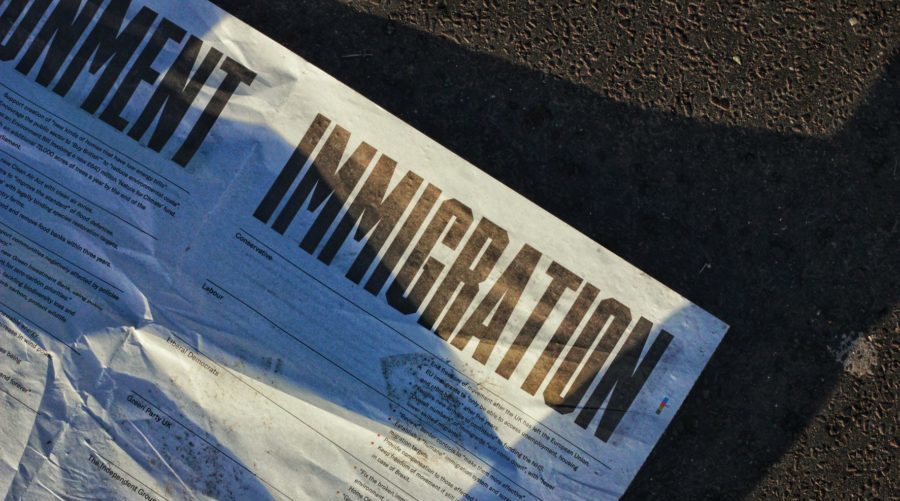 After years of uncertainty, we'll detail and summarise the things that have changed for immigrants living and moving to the UK post-Brexit …
On the 31st of January 2020, the United Kingdom officially left the European Union. After 47 years of membership, this date marked the end of what had been, at times, a debate which had caused a divide throughout the UK.
For non-UK nationals living in the UK, a post-Brexit world presented a landscape of uncertainty, with many leaving the country before the official leaving date. Two years on, some uncertainty remains in terms of qualifications and family and spouse visas. Here's a breakdown of changes for immigrants looking to stay or move to the UK…
What changes has Brexit caused for immigrants?
Changes to 'Tier 2' Skilled Workers
Before Brexit, the UK immigration system was organised in layers also known as tiers. The tiers laid out the immigration rules for different types of immigrant.
Prior to Brexit, Tier 2 was a general term or category for skilled workers. To qualify for this category, immigrants would need to have been offered a skilled position in a company which could not be filled by a UK national currently living in the United Kingdom.
From the 1st of January 2020, Tier 2 General has been replaced by the 'Skilled Worker Route'. This is a visa which allows skilled workers to travel to and stay in the UK in order to take an eligible job with an approved employer.
Changes to 'Tier 2 Intra-company Transfer'
Prior to Brexit, the 'Tier 2 Intra-company transfer' was a specialist visa which allowed non-UK nationals to come to the United Kingdom to work for the UK branch of a company, which they were employed by in their home country.
This has now been replaced by the Intra-Company Transfer Route which performs the same action. Once Brexit was in place, existing Tier 2 sponsors were automatically granted new skilled worker licenses or intra-company sponsorships.
What the changes mean in real terms
The most significant change brought about by Brexit is that, from the 1st of January 2020, EU citizens wishing to live and work in the United Kingdom are now subject to the same rules and limitations as those from countries outside of the European Union.
This has imposed new restrictions on people from the EU who now need to have permission to move to the UK whereas before, they had complete freedom to do so. EU citizens from middle skilled occupations will be able to move to the UK if they have an offer of a job which pays £25,000 per annum or above.
The question is, what other insinuations do these changes have for immigrants?
Moving your family to the UK
Families wishing to move to the UK will need to earn a minimum salary of £18,000 per annum. They will also need to pay fees which include an NHS surcharge of £624 per person, per year.
Immigrants studying in the UK
People who wish to study in the United Kingdom now require sponsorship from a registered educational institution. EU students will also have to pay visa fees, international tuition fees, and a discounted NHS surcharge of £470 per year.
On completion of their studies, EU students are permitted to remain in the UK for two years before having to leave and apply for a visa if they wish to return. This does not include adult students who would need to follow separate guidance in order to secure a visa. They would also need to fund their own study, accommodation and living costs while living in the UK.
Eliminating sponsorships
The changes to immigration rules following Brexit have meant that the UK has suffered a shortage of workers in some areas. The government has tackled this issue by making plans to introduce a new visa for some workers which will eliminate the need for sponsorship.
With the new rules now in place, employers and landlords face extra responsibility. Within the new guidance, it's up to landlords of rental properties and employers to check somebody's right to live in the UK before renting them a property or giving them a job. This may add to the workload of HR departments and landlords who will be tasked with ensuring that this is done.
No visa needed for short trips
The one piece of good news for EU nationals is that they are able to come to the United Kingdom for a holiday or short trip without having to apply for a visa.
While this may be small consolation for those wishing to relocate to the UK, it's good news for the British economy, as around 24.8 million EU residents visit the UK for leisure every year.
Moving forward with clear guidance
While Brexit is considered to be good news by many Brits, the road to get there has been anything but smooth. The negotiation stages were protracted and, at times, heated.
Many EU nationals left the country before the official Brexit date for fear that they would be removed from the country. Unfortunately for UK commerce, a great many of these EU nationals subsequently settled in other countries and chose not to return to the UK, causing a temporary shortage of workers in some industries.
Two years on and things are starting to settle, and new schemes initiated by the UK government can only help here. As we move forward, it's essential that the UK moves away from the perceived message that EU citizens are not welcome. The way to do that is to make the rules and guidance as clear as possible.
Please be advised that this article is for general informational purposes only, and should not be used as a substitute for advice from a trained immigration professional. Be sure to consult an immigration professional or solicitor if you're seeking advice about moving to the UK. We are not liable for risks or issues associated with using or acting upon the information on this site.
Photo by Metin Ozer on Unsplash.