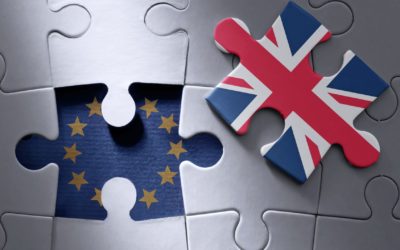 Since the EU referendum in 2016 there has been a lot of hysteria, media outrage and panic. EAA nationals have been caught in the crossfire of politicians and voters with their livelihoods used as bargaining chips. Due to the uncertainty and instability it is sensible advice for any EEA national and their family members to secure a document certifying their permanent residence. By obtaining Permanent Residence, an EEA national will guarantee their long-term rights in the UK and only be one step away from British Citizenship. In previous years, EEA nationals could apply direct for British citizenship after 6 years of exercising treaty rights, but rule changes in recent years have required proof of EEA PR first.
Do I need legal advice?
Like many tasks in life, people can do these themselves. Many people file their own taxes, fix their plumbing problems or repair their car. For many others, they understand that seeking help from an accountant, a plumber or a mechanic is the right thing to do. This avoids costly mistakes down the line. It may appear that by doing these tasks an individual can save themselves money, but it's when it all goes wrong the problem quickly escalates. Would you want to install faulty brakes on your car and find you can't stop on the motorway? The same reason applies to seeking legal advice. You will receive help from a professional who is experienced and knowledgeable. With immigration, the stakes are higher. Mistakes can mean losing jobs, families being separated and having to leave the UK.
What if I've already been refused an EEA application?
Previous refusals don't mean you don't qualify. It only means that you need to address any short fall in documents, procedures or wait until you meet the specific criteria. Immigration lawyers can always explain a refusal and help you work through any problems with your application. A prior refusal does not mean that you will have a black mark or problem with further applications.
What help can I receive if I'm an EEA citizen in the UK?
If you are considering making your status in the UK permanent, the best option is to apply for EEA Permanent Residence. This is typically achieved through exercising treaty rights in the UK for 5 years, with the most common form being through work. Immigration advice would ensure that you are eligible to apply, you understand all the procedures and steps involved and what documents are suitable to prove you meet the requirements. Often, the minor details and specifics are what cause applicants' problems. By having your documents assessed and your forms completed by a competent UK Immigration Advisor you will have peace of mind knowing that your application will be filed correctly.
How long does the process take?
Waiting times vary for EEA PR applications to be approved by the home office. Currently estimates are 3-6 months. Due to the lengthy time it takes to process and the uncertainly that lies ahead, it's best to ensure you obtain your EEA PR certificate the first time around. EEA nationals can't avail of the premium service centre same day route for these types of applications, leaving the only option to mail the application. If you want to ensure smooth sailing with your immigration matters, it's best to seek expert legal advice.