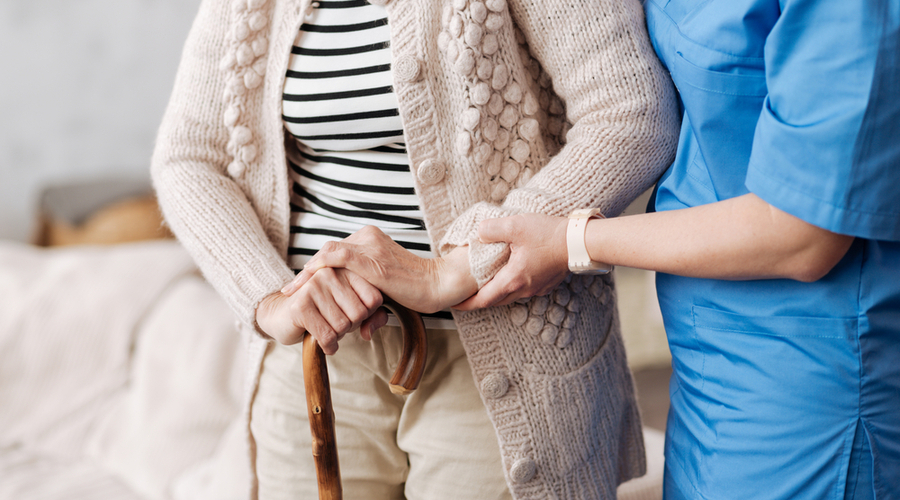 Care homes have rarely been out of the news in 2020.
When the pandemic began, it didn't take long for scientists to work out that the elderly were more vulnerable to Covid-19.
This meant that care homes had to suddenly take action to prevent residents contracting the virus and becoming seriously unwell.
The effect on those people has been tremendous and we may find ourselves dealing with the consequences for years to come.
Health impacts
When it became clear that Covid-19 was a huge threat to people's health, care homes shut their doors and suspended normal life. They have been under strict lockdowns, with residents unable to see family members for months.
One of the major problems at the start of the pandemic was that people returning to care homes from hospital were discharged without being tested for the virus. This resulted in some care homes being exposed to the virus for the first time, which led to both residents and staff members contracting the disease.
Along with the dangers of the former group suffering from the virus, the latter group would be forced to stay off work if they were infected. This leads to more work for their colleagues.
And when employees are overworked, they can end up unintentionally neglecting the needs of residents – including healthcare-related. This simply adds to the likelihood of health problems for care home residents.
It means that in many cases, even if a resident avoids the virus, they may suffer from health problems – both physical and mental – as a direct result of its presence.
When it comes to the mental and emotional impact of the virus on care home residents, there's potentially even less clarity around what the best options are.
Government guidance to allow visitation during lockdown have received criticism. When some care homes lack the ability to put in place the necessary measures to allow residents to receive visitors in a safe manner, it means that these residents are still unable to see their loved ones.
According to the Alzheimer's Society, roughly three-quarters of care home residents are living with dementia. That can cause a huge amount of challenges for staff. The Society points out that these people may not always understand why they are unable to see their loved ones.
This level of confusion and occasionally fear can result in these residents suffering knocks to their wellbeing and confidence. This added stress can cause negative effects to their health.
It also has a mammoth effect on the loved ones of these residents – the very people they're prevented from seeing. And this isn't just something that can be overcome in a matter of weeks.
The impact of Covid on care homes has been devastating. There may be long-lasting consequences for care home residents and their loved ones, which we may only discover in the coming months and years.
Image copyright: Dmytro Zinkevych