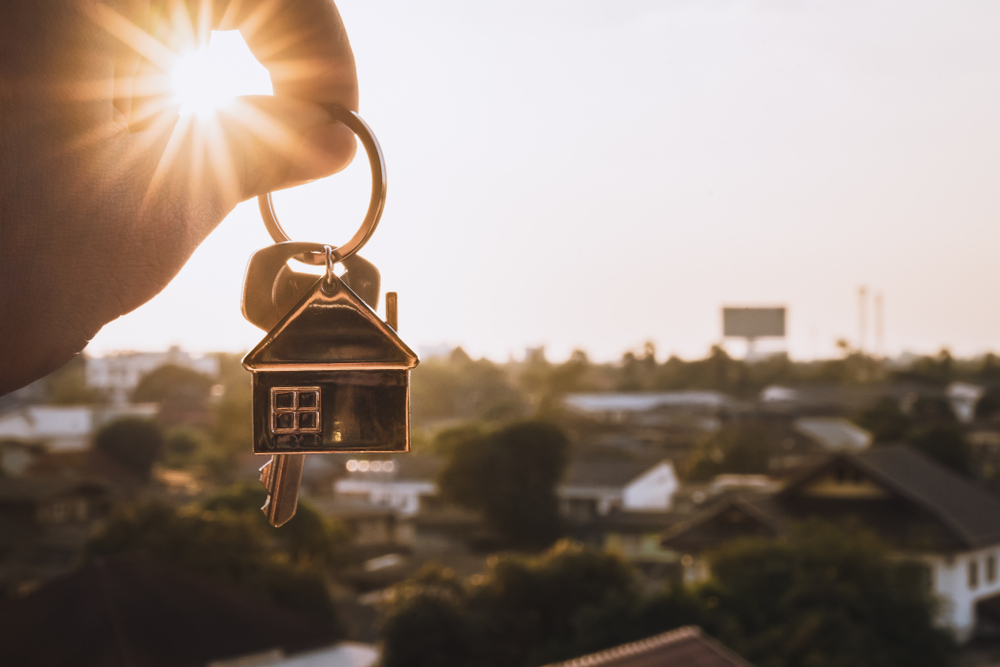 First-time buyers – Did you know there are several Government schemes to help you get your foot on the property ladder? Our guide explains some of the main options available so you can work out if you are eligible and decide if any could benefit you.
1. Help To Buy Equity Loan
With a Help to Buy Equity Loan the Government lends you up to 20 per cent of the cost of your new-build home in England only. This means that you will only need a 5 per cent deposit and a 75 per cent mortgage to cover the rest. You will not be charged fees on the loan for the first five years.
To reflect the disparity in property prices across England, the upper limit for the equity loan in Greater London is 40 per cent. You can only use this scheme if you take out a repayment mortgage.
Who can apply?
first time buyers and homeowners purchasing a new build property costing up to £600,000.
In Wales, schemes apply to homes costing up to £300,000.
In Scotland the maximum threshold depends on the value of the property and when your application is completed.
In Northern Ireland there is a similar equity loan scheme available.
In order to qualify, you must not sublet the home or part exchange with your old home. You must also not own any other property when you purchase a home with a Help to Buy: Equity Loan.
This scheme is run by Government-appointed agents who guide you through the property purchase.
2. Help To Buy ISAs / Lifetime ISAs
Help To Buy ISAs
Help to Buy ISAs allow first time buyers to save up to £200 per month towards a deposit on a new home. The government then boosts these savings by 25 per cent. The maximum government bonus available is £3,000 for which you would need to have saved £12,000 in order to receive. The bonus is available to purchase homes costing up to £450,000 in London and up to £250,000 elsewhere.
Pease note, the scheme is only available until 30th November 2019. You are allowed just one Help to Buy ISA per person. Here is some more information about Help to Buy ISAs:
You can save up to £1,200 in your first month – £200 per month thereafter.
When you withdraw from your ISA to make a deposit on a home, a 25 per cent bonus is added.
A minimum of £1,600 must be saved to receive a bonus.
The largest bonus available is £3,000.
If two first time buyers purchase a property together, they can both use an ISA.
Your property must cost up to £250,000, no more (£450,000 in London).
You don't necessarily have to use the ISA for a deposit. You can make withdrawals but would not get the bonus.
Help to Buy ISAs cannot be used with buy-to-let mortgages.
Lifetime ISAs (LISA)
A Lifetime ISA (LISA) is a scheme devised to help you buy your first home or save for retirement. You must be over 18 years old and under 40 years old to open one. Here are some of the basics.
You can make deposits of up to £4,000 every year and the Government will add a 25 per cent bonus
It can function as a savings account and accrue interest.
Alternatively, it can work like a stocks and shares investment.
The maximum bonus possible is £33,000.
You can use your LISA to help you buy your first home providing it costs £450,000 or less.
If you're buying with another first-time buyer, you can both use LISA savings and bonus'
3. Right to Buy
Originally introduced in 1980, the Right to Buy scheme gives council tenants in England the opportunity to buy their home at a discount. Currently, the maximum discount available is 70 per cent off the purchase price. This is up to £108,000 in London and £80,900 elsewhere in England.
This scheme is available for those who have lived in a council owned property for 3 years or more. The property must be self-contained and your only/main residence.
Joint applications are allowed, meaning you are able to buy your home with a fellow tenant or your partner. You can also make an application with up to three family members as long as they have lived in the property with you for the past 12 months.
You will not qualify if you are or are about to be made bankrupt, if a court has demanded that you leave your home, You are a council tenant or you have "Preserved Right to Buy."
4. Right to Acquire
The Right to Acquire initiative is similar to the Right to Buy scheme, the difference being that it applies to housing association tenants in England rather than council tenants. It was created in 1996 and updated in the Housing Act 2004. It means tenants have the right to buy their property at a reduced cost.
5. Shared Ownership
Shared ownership is a scheme whereby you purchase a share of your home from your landlord. This will usually be the council or a housing association. You will then rent the remaining share.
You will need to take out a mortgage which can be between a quarter and three-quarters of the home's full value, paying a reduced rent on the share you don't own. You can go on to buy a bigger share in the future – up to 100 per cent.
Anyone who has a household income of less than £80,000 (outside London) or £90,000 (inside London) can buy a home through shared ownership. Military personnel get priority over other groups and the scheme will apply across England only. To apply, speak to the Housing team at your local council or your housing association.