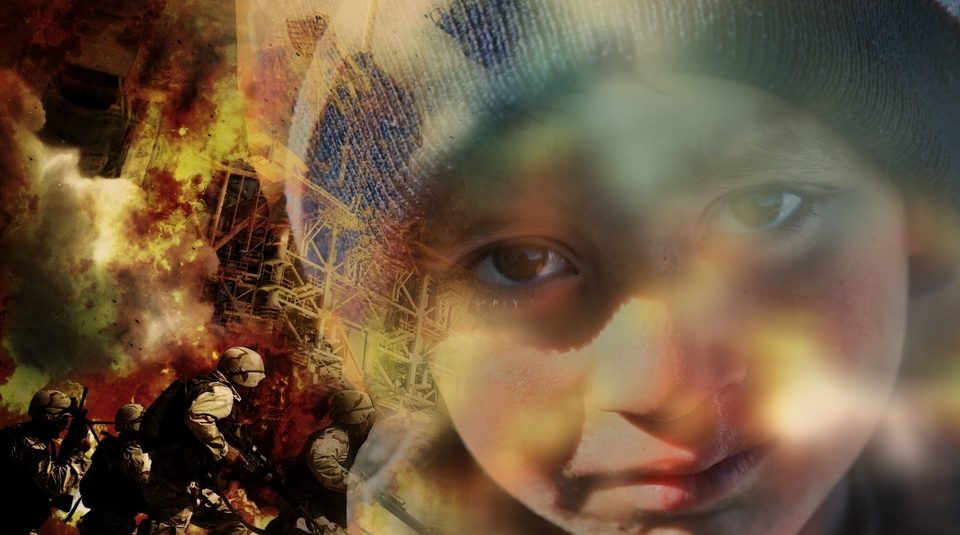 Defining asylum
As stipulated in Article 1(A)(2) within the 1967 protocol, a refugee is a person who, owing to a well-founded fear of being persecuted for reasons of race, religion, nationality, membership of a particular social group or political opinion is outside their country of nationality and is unable to avail themselves of the protection of that country.
However, before one gains status as a refugee they are defined as asylum seekers. In this instance, the person should apply for asylum on the grounds that returning their country would result in persecution on account of race, religion, nationality, or political belief.
Claiming asylum in the UK
In the United Kingdom, as with most nations, the system for gaining asylum is a complex one. It requires claimants to provide sufficient evidence of their situation.
However, this can be a difficult task, as illustrated by the 40% appeal success rate (reported by the Refugee Council) in the year ending June 2019.
Thus, it is incredibly important to seek professional legal advice and guidance to ensure that, if the case is sound, individuals can receive the asylum they need.
Before beginning to search for legal assistance, it is important to be ready to share certain pieces of information with said potential lawyers. This includes:
Applicant's race.
Applicant's religion.
Applicant's nationality.
Applicant's political opinion.
The specific factors that put the applicant at risk in their nation (i.e., social, cultural, religious or political situations).
A clear outline of how the authorities in the applicant's country have failed to protect them.
As these pieces of information are transparent, and are the reason for arrival in the UK, it is paramount that the applicant begins the asylum-seeking process as soon as possible when arriving in the country—this can be at the airport or seaport of arrival.
The importance of a lawyer
As stated above, working in conjunction with a lawyer throughout this process may not only provide support for the often-confusing paperwork and evidence required for the process, but they may also be able to bolster you chances for a successful appeal. This is due to the fact professionals will be able to ensure your case has sufficient evidence and abides to the rules and regulations of the process.
The aid they will be able to provide will include:
Assisting in making an appointment for claiming asylum.
Helping to write formal statements.
Providing experienced advice on how strong the applicant's case is.
Apply for the release of the applicant if they are detained.
Prepare the case.
Represent the applicant if they appeal.
Provide ongoing advice throughout the case.
Provide further information which may be necessary to explain the claim, such as medical or expert reports.
While this information is incredibly valuable, and virtually essential for asylum seekers, it can often incur costs. Thus, it is important to understand any legal fees which may be incurred before beginning the process.
However, if the applicant has little or no money to cover such frees, they may be entitled to free legal advice to start the process of asylum claiming. This is known as legal aid. When visiting an experienced asylum lawyer, they are sure to explain this in detail while providing insight into the process of legal aid.
It is important to note that if the solicitor does not hold a legal aid contract, they should be able to refer you to a firm or lawyer who does. You can learn more about legal aid here.
How to select the best asylum lawyer
Lawyers and legal professionals will often, if not always, have their fields of expertise. That means even within the pool of asylum lawyers, there will be individuals who suit certain applicants better than others.
For example, Danielle Cohen is a successful specialist Immigration Law Solicitors. However they clearly state that they are "particularly skilled and motivated in assisting women's claims", providing a safe, open and supportive environment for women to provide the information required to create their case for asylum.
Danielle Cohen Solicitors is also particularly well-versed in asylum claims for LGBT clients, providing a similarly supportive environment for those seeking asylum from discrimination due to gender and sexuality. In special cases, such as these, it is important to approach a specialist solicitor, as defining and providing certain information can be challenging in a legal environment. For example, Danielle Cohen has discussed at length the complications of providing steadfast legal evidence of homosexuality—solidifying the need to work with an expert on such cases.
However, do not let this burden be placed on applicants. When initially seeking legal advice, if the applicant makes their case clear the legal professional should be able to provide a good action plan, while making clear how the process of asylum seeking will transpire.
That said, there are three ways to ensure an asylum lawyer is the best to take on a particular case:
They are accredited with the Law Society of England and Wales or the Law Society of Scotland. These professional bodies oversees the legal profession across England and Wales, meaning any lawyer registered with them will uphold a strict, high standard of operation. They even provide a "find a solicitor" search engine.
The Law Firm is Ranked in the Legal 500. The legal 500 is a law directory indicating the highest rated firms in particular areas of law.
They specialise in Immigration Law and has relevant experience. This pertains to the information we provided about Danielle Cohen above.
With those three factors in mind, finding a sufficiently trained and experienced asylum lawyer in any part of the country should be relatively straight-forward. Meaning that any applicant will easily get on the right track to creating their case for claiming asylum in the UK.
Disclaimer
While every effort has been made to ensure the information provide below is accurate, the law is always changing and affects each individual and case in different ways. Thus, while the information below may serve as guidance it should not be used as a substitute for specific legal advice, from a legal professional, about your personal situation. Thus, we will not be liable to you if you rely on this information alone.
Photo from PxHere