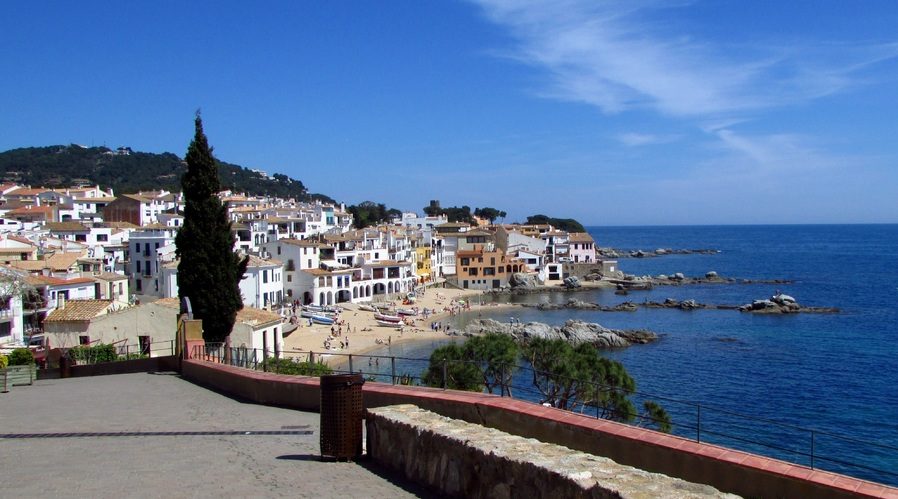 Spain has continually been among the top destinations for Britons who wish to leave the gloomy UK weather behind. Estimates show that nearly 400 000 British expats live as permanent residents in Spain, and that number doesn't include anyone in the country for a temporary period. Even the complications brought on by Brexit didn't manage to dampen the appeal of Spain as an enticing choice for a new permanent home.
There is a lot to like about Spain – warmer climate, rich culture, friendly locals, quality Mediterranean cuisine, and maybe the most important from a practical standpoint – low cost of living compared to the UK. However, do not simply pick your bags and rush to catch the first flight there. To make moving to Spain from the UK as smooth as possible, you will need to take care of several crucial legal requirements. Applying for certain documents early on could also be prudent as sometimes the process may take months.
Obtain an NIE number
The first step, which preferably should be completed before you arrive in Spain, is getting your NIE number. This is the Spanish identification for foreigners and is required for nearly any activities you may wish to undertake in the country – work, start a business, buy a home, become a resident, etc. You can submit your application for NIE in your nearest Spanish consulate. Getting NIE while already in Spain is also possible, but you will have to contact your immigration office or a police station. The necessary documents include downloading and filling the EX-15 form and your passport/identity national card or a copy of it.
Pick the right residency
Since the UK left the EU, it is considered a third state, meaning that British citizens have lost some of their previously enjoyed benefits. As a result, no matter if your goal is to live, work, or study in Spain, you will need to acquire a visa. Depending on the exact purpose of your stay, a different type of visa may be applied – student, work, family reunification, or an investment visa.
If you have the necessary funds, one of the easiest ways to become a legal resident of Spain is through the Golden Visa. It is a part of the country's Law of Entrepreneurs, which encourages outside investments in Spain in exchange for residency. The Golden Visa is available to British citizens who meet specific investment requirements:
Buying a real estate property in Spain valued at €500 000 or more
Having €1 million in a bank deposit or company shares
Working on business projects considered to be of special interest to Spain.
British citizens who have resided in Spain before 31 December 2020 and can prove this fact with the necessary documents can apply for a TIE card (Tarjeta de Identidad Extranjero) instead. Obtaining a TIE card guarantees your rights in Spain regarding your residence, free movement, and social security.
Tax residence
According to Article 9 of the Personal Tax Income Law, any individual residing in Spain's territory for more than 183 days or having a primary financial interest within the country must be registered as a tax resident in Spain. You will incur the following tax obligations – Personal Income Tax (IRPF) and Declaration of Assets (Form 720). IRPF handles the taxation of your income, while form 720 is necessary to declare assets outside of Spain that have a valuation of more than €50,000.
Inform the NHS
British citizens who plan a permanent move to Spain must inform the UK's NHS (National Health Service) to be removed from the NHS register. This shouldn't cause any health care issues, as becoming a resident in Spain will grant you access to the country's free healthcare system in the same way as any other Spanish citizen. Several conditions must be taken into account, though:
Pensioners receiving a pension from their country of origin must submit an S-1 Form in order to gain access to Spain's healthcare system.
Employed or self-employed individuals and their family members are automatically entitled to Spain's free public healthcare.
Individuals who do not meet these specifications may apply for the Convenio Especial or get private health insurance. Convenio Especial is a pay-in scheme that gives expats access to the state-run health care system.
Register your Spanish address
Finally, you have arrived in Spain, received all necessary documents, found the perfect property, and are ready to start your new life. However, one more step should be completed as soon as possible – registering your address on the padrón municipal. This is the register of all people who live in that particular city or town and is handled by the local Town Hall. You have to register even if you do not own and instead rent a place or live with other people. The registration process may vary from town to town, so you may need to check your local town hall's website for the specific requirements.
Photo via PxHere.