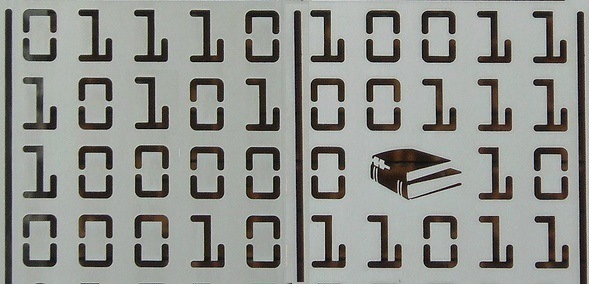 With Natasha Choolhun
The Solicitors Regulation Authority is undergoing a programme of education and training reform, "Training for Tomorrow", following the Legal and Education Training Review (LETR).
As part of the reforms the SRA are developing a competence statement for solicitors to inform consumers, assist legal education providers in developing courses and allow solicitors to reflect on their own professional development throughout the course of their careers.
They have published a draft version of the competence statement and launched a consultation to seek feedback which closed on 12 January 2015.
The competence statement
The draft competence statement lists over 90 activities that practising solicitors should be able to perform, divided into four broad areas:
Ethics, professionalism and judgement
Technical legal practice
Managing yourself and your work
Working with other people.
It also includes a Statement of Legal Knowledge to inform solicitors of the areas of law of which they are expected to have a background awareness.
Continuing competence
As part of the training and education reforms, the SRA are introducing a new outcomes-based approach to replace the current system which requires solicitors to undertake 16 hours of mandatory CPD. Under the new system lawyers will need to make an annual declaration of their CPD activities to demonstrate that they have reflected on their practice and undertaken applicable training to maintain their competence.
The new CPD framework will be implemented for all solicitors from 1 November 2016 but can be adopted from 1 April 2015. Details of the implementation plan are here.
Capturing reflective practice
The new CPD system will work by recording training activities. The SRA will be issuing an online toolkit in Spring 2015 to explain:
Ways solicitors can reflect on their practice and identify training needs
Ways in which training needs might be addressed
How solicitors should record and reflect on training undertaken
Tools available to assist with the new CPD process
Examples of good practice.
Views on the proposed framework
Criticisms of the new system, which is essentially asking lawyers to capture reflective practice, are that it lacks clarity, deregulates work based training and will complicate compliance issues, for example professional indemnity insurance. Following the consultation on the new CPD system (the consultation closed in Spring 2014), other risks were also identified such as:
Some solicitors might see loss of mandatory hours as a green light to stop undertaking training and development which might affect quality of advice.
Reduction in training budgets might result in some solicitors being denied access to training.
Ceasing to accredit CPD providers might affect the quality of available training.
Where do legal research skills fit in?
Under the broad heading "Technical legal practice", section B2 of the draft competence statement describes legal research as:
a) Recognising when legal research is required
b) Using appropriate methods and resources to undertake the research
c) Identifying, finding and assessing the relevance of sources of law
d) Interpreting, evaluating and applying the results of the research
e) Recording and presenting the findings accurately and clearly.
Whilst this captures core legal research elements, BIALL has concerns that the B2 provision and the statement in general fails to address the online environment in which most solicitors are learning and practising. Nick Holmes, who co-edits this Newsletter with Delia Venables, also supports BIALL's view that the draft competence statement has failed to take account of the collaborative and online nature of practising the law in the modern global marketplace.
BIALL's response to the consultation
We, representing the BIALL Legal Information Literacy Working Group, drafted a response to answer questions 6 and 7 of the consultation. We received input from interested members of BIALL.
Question 6 asks whether we think that the Competence Statement will be a useful tool to help entities and individuals comply with Principle 5 in the Handbook and ensure their continuing competence.
In response, we would like the statement to acknowledge and make reference to the digital environment in which lawyers practice. The conclusions and recommendations of the LETR report refer explicitly to legal research and digital literacy (see section 7.15) and BIALL feel it is vital for the SRA draft competence statement to include reference to digital literacy skills. Such skills extend well beyond knowledge of legal databases and resources to the knowledge management systems in use in firms and associated digital skills used in daily practice.
We mentioned that we had recently contributed to the House of Lords Digital Skills review, which seeks to examine where the changing digital landscape leaves the UK in terms of global economic competitiveness. The review is not just concerned with technical IT skills but the general workforce's ability to work in an increasingly digital environment. Given this wider workforce consultation, BIALL would like the SRA to take notice of the importance of digital literacy in learning and practising the law in an online environment.
Looking at the SRA consultation question 7, seeking impacts which might flow from using the competence statement as a tool to assist compliance, we wondered whether the SRA had considered how it would assess reflective submissions, and what criteria would be used. We feel that there is a need to publish the criteria and to have a robust assessment scheme in place so criticism can be dealt with should it arise.
New skills for the 21st century
Back in 2008, legal practice expert Jordan Furlong considered what new core skills lawyers should possess in the 21st century.
The traditional skill set required for lawyers has included (in alphabetical order) analytical ability, attention to detail, logical reasoning, persuasiveness, sound judgment and writing ability. The essential new skills Jordan suggested were collaboration skills, emotional intelligence, financial literacy, project management, technological affinity and time management.
Now, whilst we as law librarians cannot address all of these desiderata, we have been aware for some time that legal information literacy should be acknowledged and addressed as part of the whole picture for any legal competencies.
The Information Literacy Statement we launched in 2012 seeks to put a practical framework in place to which lawyers can refer, and where identifiable criteria are provided.
We hope that the SRA will take into account the responses it has received from BIALL and individual law librarians. We are often closely involved with the training of current and future lawyers and take the responsibilities this involves seriously.
Ruth Bird is the Bodleian Law Librarian at the University of Oxford. Email ruth.bird@bodleian.ox.ac.uk. Twitter @oxfordbirds.
Natasha Choolhun is a Knowledge and Awareness Consultant at Ernst and Young LLP. Email nchoolhun@uk.ey.com. Twitter @NatashaChoolhun.
Image adapted from Binary by Michael Coghlan on Flickr.