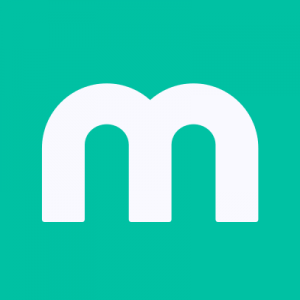 At the beginning of 2015, I was thrilled to head up the team launching Mootis, the new social networking and microblogging platform for the legal services sector. (You'll need to sign up to view it.)
We firmly believed (and still believe!) that the novelty of large, all-purpose social networking sites such as Facebook and Twitter is wearing thin. This is backed up by statistics, with researchers at Princeton University saying Facebook has hit its peak and could lose the vast majority of its users by 2017 and Wall Street investors recently expressing concern about Twitter's revenue growth and sending its share price tumbling. For a company that's embedded itself so thoroughly in the fabric of modern communication, Twitter is clearly having trouble getting more people to use it.
Our aim was therefore to create a bespoke platform and streamline the legal sector's use of social media.
After launching a beta version of the site, we spent a number of months working with lawyers, web developers and social media experts before going live.
Target audience
Mootis is aimed at those already registered with social media sites such as Twitter and LinkedIn as well as those who are yet to engage with the world of social media.
For the thousands of legal professionals yet to engage with social media it provides the opportunity to get in at the beginning of something new and exciting. It's a brand new platform, a level playing field.
Design and functionality
In developing the site, we analysed social media sites throughout the world. As a result, Mootis has a range of features regular users of social media will be familiar with as well as some unique aspects.
On a practical level, our aim was to make Mootis straightforward to navigate.
The functionality will be familiar to anyone accustomed to using social media. As with Twitter, users choose to follow other users, with their "moots" then appearing in the user's timeline along with moots generated from the RSS feeds of selected media outlets. To begin with we included feeds from the legal trade press (Law Society Gazette) and national news (FT, BBC). We needed to generate interesting content from day one to give people a reason to visit the platform.
Moving forward, the onus will fall on our users to generate and share quality content – not simply press releases and promotional material. We know that Mootis won't work if we don't have the content that people want to share with one another.
Mootis's key features are described on our About page but it's worth focusing on where we differ from the more established social media platforms.
For starters, moots can exceed 140 characters (Twitter's character limit) so there is a clear differentiation between the two platforms. The 140 character limit is the key feature of Twitter but while tweets are brief and informative comments, we wanted to give our users the opportunity to express more substantive opinions. If, for example, a user wants to comment on a court case or judgment, what can they really say in 140 characters? We are not encouraging long and boring essays but we are giving users the chance to opportunity to say a little more. We believe legal issues lend themselves to lengthier comment.
The opportunity to register as an individual or company is another feature. Company pages allow firms (or barristers chambers) to list the areas of law they specialise in as well as listing office locations and providing clear contact details. Firms are also able to invite all staff members to join their page. We are also considering introducing a feature where users can rate a firm against core competencies (quality of legal advice, value for money etc).
Trolling
Intense pressure from shareholders to grow its monthly active user base has, in the past, left Twitter reluctant to take a stand against abuse for fear of jeopardising its declining engagement.
While, to date, Mootis has had no issues with trolling, it is something we are very aware of. As a niche network we are not chasing millions of users so we can afford to take a zero tolerance policy. Users can report inappropriate moots; their complaint will be investigated immediately and, if found to have crossed the line, the offending user's account will be deleted from Mootis within 24 hours.
At the moment, we are small enough to be able to investigate every single complaint or report personally. Moving forward, we are also developing a tool that will automatically flag moots that seem likely to be abusive.
As with all web companies, the process of tackling abuse is constantly evolving, and we will update our policies depending on how effective they are at tackling bad behaviour over time.
The figures
Over the last six months, thousands of individuals and companies have signed up. At the moment we are just short of 10,000 registered users.
Most encouraging however was a recent market research exercise conducted by Passle.
Passle asked 245 UK lawyers (admittedly a small sample) about their social media usage in the workplace.
In response to the question "Which social media channels do you prefer to use for work?", Mootis was cited by 9 per cent of the sample (compared to Facebook on 21 per cent, LinkedIn on 21 per cent, Twitter on 20 per cent, Google + on 14 per cent and YouTube on 13 per cent). At this stage in our development, this is a hugely encouraging statistic. To even be considered alongside such well-established social media brands at this early stage is more than we could realistically have hoped for.
So can Mootis already be considered a success? Not yet! We need to attract more users, particularly heavyweight law firms and individuals – and we also need more interaction and quality content on the site.
Ultimately, the key to success for a social network is reciprocity. We know that users, particularly of professional networks, need to feel that they are gaining something from the investment of their time in social media, although that need not be the sort of return that has a quantifiable monetary value.
The legal profession, over most others, is known for its collegiate nature and networks are vitally important. The networking that used to be dinners at the Inns, or late drinks in a local wine bar, has begun to catch up with the rest of society and such digital interactions are going to play a more prominent role. The old adage stands true – you get out of something what you put into it – and Mootis will be no exception.
The future
The vast majority of social media users access their preferred platform on a mobile device, so we will be launching an app later this year. We have taken our time in developing the app and invested a considerable amount in both money and resources.
With social media becoming increasingly accepted in the courtroom itself we have also been approached with a view to developing a bespoke court reporting section, which again is something we are considering.
More immediately, we have developed a weekly email which will be going to all users, while we are also working on some changes to the search function in response to user feedback.
While our primary market is the UK, in the fullness of time our aim is take Mootis global. We have already had interest from the US, Australia, New Zealand, Canada and Asia, so it makes sense to open Mootis up to lawyers around the world.
One of the advantages of the platform is that users can follow firms and individuals by location as well as their specialist area of law, so it can be tailored to specific countries or used as a global resource.
Looking to the future again, we will be appealing to companies and individuals with an interest in buying legal services.
Research has shown that social media is becoming increasingly important and relevant for purchasers when selecting professional service firms.
Hinge Research institute surveyed 1,028 buyers of six types of professional services, including accounting and legal, to find out how buyers were checking out sellers.
Online resources dominated with websites (first), Googling the professional (second), and social media (fourth). Asking friends or colleagues (third) and talking to a reference (fifth) no longer dominated, and arguably took a back seat.
Reports like this one from Hinge ought to serve as wake-up call that social media is no longer an option for lawyers and law firms – it's a necessity.
We know we would be entering an incredibly competitive space, but if we are able to raise awareness of the platform so that people or companies are using it to research law firms, then lawyers themselves will have another reason to come on board.
In conclusion
Does the legal services sector want or need its own dedicated social media platform?
Six months on from our launch, the signs are encouraging, but its early days.
Mootis has been developed, tested and launched and an app is going to add a whole new dimension.
Lawyers now have the opportunity to shape this platform to best suit their needs.
Bill Braithwaite QC is the founder of Mootis. He is Head of Exchange Chambers based in Manchester, Liverpool and Leeds. Bill was called to the Bar in 1970 and took silk in 1992.
Email braithwaiteqc@exchangechambers.co.uk. Twitter @Mootis_UK.