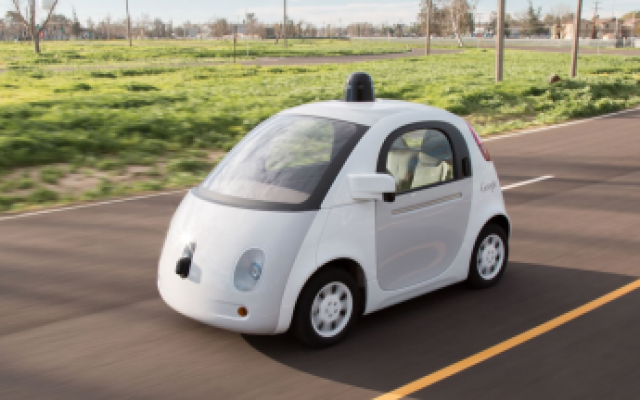 Advances in electronics and computing have gradually been automating various driving functions over several decades, introducing intelligent systems such as ABS and traction control and the more novel automated parking features. However, although Carnegie Mellon University's Navlab project experimented with the idea of a truly autonomous car back in the 80s, the spectre of a roadworthy car which drives itself has remained in the realm of science fiction – until recently. Over recent years, Google has been regularly making the headlines with its self-driving car project, which applies a range of sensors (lasers, radars and cameras) along with powerful computing software and extensive mapping to enable customised vehicles to drive themselves on public roads, safely transporting passengers from A to B.
Relevance to lawyers
The combination of the automotive and technology industries, with significant investment in R&D from big players such as Google and Mercedes-Benz, means that self-driving cars are not merely a pipedream; major efforts are afoot to bring the concept to market. One of Google's founders, Sergey Brin, has predicted that driverless cars will be available for consumers by 2017. Toyota – which is reportedly investing $50 million in AI research – has indicated that it's aiming to bring an autonomous vehicle to market by 2020. Chinese search firm, Baidu, has been testing its own incarnation in Beijing and, closer to home, the Lutz Pathfinder "pod" was recently unveiled in Milton Keynes.
Government is supporting industry (in part due to heavy lobbying, at least in the States) to build the foundations for the introduction of automated vehicles to public roads. Launching a Regulatory Review into driverless cars in February 2015, transport minister Claire Perry said: "Driverless cars are the future. I want Britain to be at the forefront of this exciting new development, to embrace a technology that could transform our roads and open up a brand new route for global investment." At the same time, then business secretary Vince Cable announced £19 million of government funding for driverless cars trials in Greenwich, Bristol, Milton Keynes and Coventry to "help to ensure we are world-leaders in this field and able to benefit from what is expected to be a £900 billion industry by 2025." The commitment to driverless cars was reaffirmed by the new Conservative majority government when it launched a £20 million competitive fund for collaborative research and development into driverless vehicles and published a Code of Practice on testing automated vehicle technologies.
Legal issues
According to the Code of Practice, "Real-world testing of automated vehicles on public roads is possible in the UK today, providing a test driver is present and takes responsibility for the safe operation of the vehicle; and that the vehicle can be used compatibly with road traffic law." However, there are a wide range of legal issues which need to be addressed before driverless cars can make it to the forecourts. The regulatory environment may well prove to be the greatest hindrance in making robotic cars available to consumers. The government currently has a target of summer 2017 for updating UK regulations.
Many of the legal issues are considered in the Regulatory Review: in the Pathway to Driverless Cars summary report and action plan, the related detailed review of regulations for automated vehicle technologies, and in the subsequent Code of Practice for testing. These include the following.
Liability and safety
Globally, road traffic accidents account for an estimated 1.24 million human deaths per year (compared with 32,658 deaths from worldwide terrorism), and there were 1,775 reported road deaths in the UK alone in 2014. According to the Department for Transport "Human error was a factor in 94 per cent of all recorded road injury collisions in Great Britain" so roads on which all vehicles are driven by computers is likely to extremely safe. However, the transition period may paradoxically have the opposite effect. Along with legislative changes, the insurance industry will need to rewrite policies (and likely reduce premiums) to take account of the gradual shift of traffic accident liability from drivers to manufacturers.
Section 7.16 of the government review notes that, depending on the circumstances of an accident, a range of "parties may be found to be civilly (or in some cases criminally) liable" to a lesser or greater extent, including vehicle drivers, owners, operators, manufacturers, suppliers/importers, as well as service or data providers. Product liability will probably take the driving seat when a human driver is no longer in control, but determining the product at fault (eg a sensor or an aspect of mapping software) and its contributory level may become rather complex. Volvo, Google and Daimler AG's Mercedes-Benz have all pledged to accept liability if their vehicles cause an accident.
In an article for Computers and Law, on Liability and Driverless Vehicles, Peter Lee and Sabrina Richards consider the question "who is liable for damage caused by a robot, specifically a driverless vehicle" and draw parallels with Roman law.
Hacking
Section 5.14 of the Code of Practice states that "manufacturers providing vehicles, and other organisations supplying parts for testing will need to ensure that all prototype automated controllers and other vehicle systems have appropriate levels of security built into them to manage any risk of unauthorised access" and mentions BSI PAS754. But this vague attempt to raise cybersecurity issues will need teeth when you consider that IT systems of major corporations and even the military are routinely compromised by amateur hackers.
Data protection
Section 14.2 of the detailed review notes that "Any processing of data collected by an automated car should, where an individual can be identified, comply with data protection rules … implemented into UK law through the Data Protection Act 1998 and the Privacy and Electronic Communications Regulations 2003." However, data recorders are required under the Code of Practice and will likely be necessary in consumer vehicles for insurance purposes, so there will be a balancing act between guarding the privacy of passengers/drivers and recording necessary data.
Other issues
Some legal questions are ethically complex and may have no obvious answer; for example, if a collision with another car containing two passengers is only avoidable by swerving into a single pedestrian, what action should be taken? Other legal issues will arise indirectly, such as mass redundancies of professional drivers. But to quote a former US defence secretary, it's the "unknown unknowns … that tend to be the difficult ones" and many legal problems will present themselves once consumer driverless cars are actually on the roads.
Further reading
Wikipedia: Autonomous Car
Google: Self Driving Car Project
Department for Transport: Code of Practice for testing automated vehicles
Department for Transport: The Pathway to Driverless Cars (regulatory review)
Computers & Law: Peter Lee and Sabrina Richard, Res Robotica! Liability and Driverless Vehicles
Alex Heshmaty is a legal copywriter and journalist with a particular interest in legal technology. He runs Legal Words, a copywriting agency in Bristol. Email alex@legalwords.co.uk. Twitter @alexheshmaty.
Image cc by Automobile Italia on Flickr.