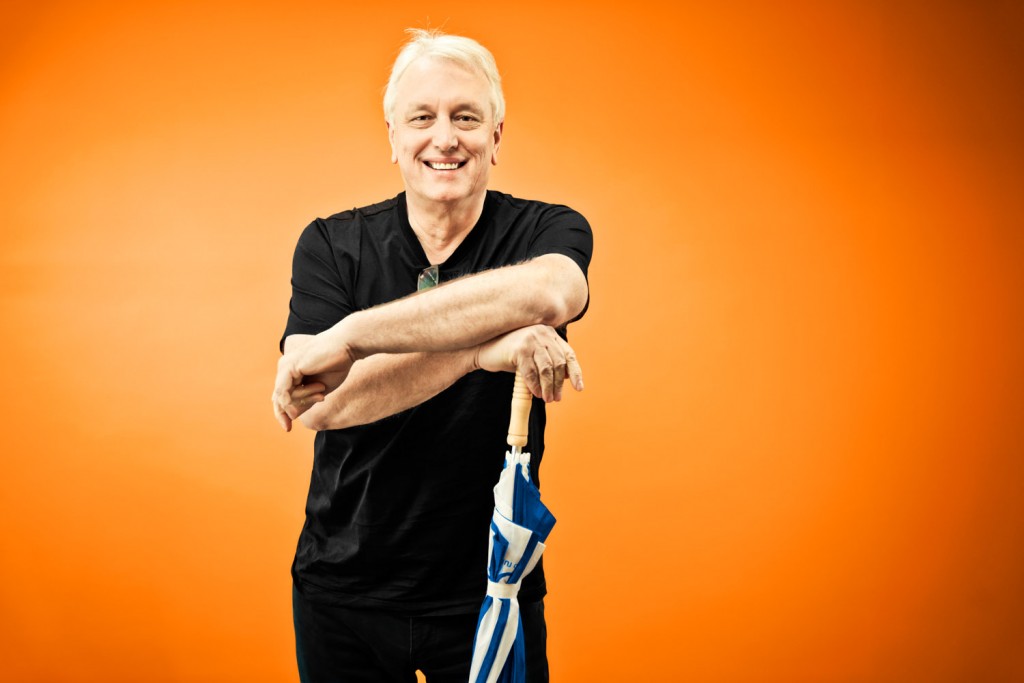 Richard Hugo–Hamman of LEAP Legal Software interviewed by Delia Venables
Q1. Tell me a bit about the history of LEAP.
LEAP was started by our founder Christian Beck in Sydney in 1992. His father David Beck was a solicitor who was trying to automate his conveyancing practice with an early Mac, writing his own system as there wasn't one commercially available. He asked Christian to come and see if he could help. Chris taught himself programming and developed the early versions of LEAP by working very closely with those who actually use the systems. As a result paying very close attention to what users actually do became an ingrained part of the LEAP culture from the start. Seven years later Chris got his first employee. Gradually the software became popular, we kept creating new versions to keep pace with developing technologies and the product just got better and better. I joined LEAP in 2005 and we started developing our cloud application in 2007 and launched it in January 2012. It is very popular with small law firms and has been the product that has catapulted us into becoming a global brand. Without it we would not be doing this interview!
In 2006 we decided to focus all our efforts on the needs of small law firms practising in the common areas of law. Conveyancing, Family Law, Wills and Probate, Crime and the like. This absolute focus has provided us with a competitive advantage as we have better products for small law firms than any competitors. We now have more than 12,000 small law firm clients around the world.
LEAP now has about 300 employees across the world. 75 are in the UK; our UK head office is in Twickenham and we also have offices in Manchester, Cardiff, Brighton and Edinburgh. We have grown from 17 people to 75 in 14 months so it has been a significant exercise in scaling up. Fortunately we have an outstanding leadership team with deep knowledge of small law firms. I am particularly proud of our office in Edinburgh which is part of our global electronic data conversions team. They do electronic conversions from 59 different legacy software products and complete 3 conversions per working day on average now.
Q2. What benefits does your multi-country approach have on the products you provide in different countries?
The core of LEAP is a multi-national product, so the immediate benefit is that a single product can scale across the world. When we write core code it is for all markets. This means we can spend more on research and development because we have bigger potential client base than any regional product.
The design of LEAP is also critical. We provide automated forms and precedents in all the common areas of law in each jurisdiction. Because Australia is a federation we have had to do this work 5 times (for each state) so coming to the UK where most of the population is within one jurisdiction is a bit like a dream come true. What the design allows us to do is to develop the local content in the jurisdiction where it will be used. We typically employ para-legals with experience in the various areas of law as the area of law specialist which enables us to create accurate and useful local products that have the distinctive subtleties and nuances needed to be successful in each market.
There are other areas of course that are purely jurisdictional. We are very proud of the work done on enabling firms doing legal aid work to do it profitably and to minimise the complexities of the legal aid billing system. The CCMS system became mandatory on 1 April. We have had clients submitting their bills using the CCMS for some months so all our clients are ready.
In short, each country can leverage off the international platform.
Q3. You seem to be doing well in the UK. What sort of success have you had so far?
We have been selling LEAP in the UK since January 2015 and it has been an incredible time for us. As I mentioned earlier we have grown exponentially and more than 550 small law firms with more than 2,600 users have now bought LEAP in just 15 months. This has exceeded our most optimistic forecasts. It has certainly challenged our abilities, but the UK team are doing very well and our many new clients are doing well.
Having 500 firms on a single cloud platform product in the UK demonstrates the appetite for a good genuine cloud product in the market. Small law firms want to simplify their IT and lower their IT costs. We help them do that. At the same time our clients enjoy greater efficiencies and make compliance very much a natural consequence of running the firm well.
We have a very strong pipeline and I expect we will double client numbers in the next 12 months.
Q4. What sort of firms are you particularly good for?
As I mentioned earlier, small law firms that practice in the common areas of law. Globally we are very strong in Conveyancing and I am confident that more law firms in the world use LEAP for their conveyancing than any other system. This is because we provide the efficiencies to enable them to make money from low margin high volume work. Other common areas include Family Law, Wills and Probate, Crime, Immigration, Litigation and what I call High Street business law.
The other revelation in the UK has been the number of firms that want to work remotely and be completely mobile. Surprisingly use of the LEAP MobileApp is nearly 3 times higher in the UK than in Australia. The functionality is just fantastic. UK lawyers want modern tools that use modern technologies and we provide them. In our experience the suggestion that UK lawyers are not progressive about technology is not true. They have just been looking for better product.
Q5. What of the future for LEAP?
From a software and content perspective we are increasing our investment in products for small firms. We now have more than 60 developers working every day on LEAP software and we will probably have 100 by the end of this calendar year. In addition there are 80 people globally involved in developing and improving our content. We love developing software that lawyers enjoy using. In this business if you don't make your own products redundant your competitors will, so we are always working to improve what we have. It is continuous.
We are building an enduring global legal software company producing software and content that are popular with small law firms.
Market wise we will continue to focus on small law firms in the UK, Australia and the US.
Delia Venables is joint editor of the Newsletter.
Richard Hugo-Hamman is the Global Executive Chairman of LEAP Legal Software. After a first career as a lawyer Richard has spent the last 25 years developing and delivering software and legal content to lawyers in small firms. LEAP is the largest privately owned supplier of software and content to small law firms in the world.
Richard comments regularly on matters affecting small law firms and you can follow him on LinkedIn.