Nick Holmes and I have been covering "virtual law firms" in the Internet Newsletter for Lawyers since 2006. In May 2007, I wrote an article called "Virtual Law Firms – where we are now" which looked at several of the firms we had already covered, and cross linked this with the size of firm, the type of clients they were working for and the type of work covered. I also looked at practical issues like the need for social contact between fee-earners, secretarial support, handling accounts and practice management, telephone, post and fax (remember fax?), sharing of fees and (importantly) why they had decided to "go virtual".
You can view all articles on virtual practice which have appeared in this Newsletter over the years at www.infolaw.co.uk/newsletter/category/virtual-practice/ (this includes a couple relating to Chambers).
Looking back at these articles now, it appears that the so-called "virtual firms" were still, at that time, trying to be a "real" firm, generally with a central office (which could be the senior partner's home) and still requiring SRA registration, but with developing solutions for computers, software, telephone, secretarial services and accounts. Despite all the new technology, however, I would say that they were still firms of solicitors that my father (who was senior partner of Vinters in Cambridge in the 1960s) would have recognised.
Fast track forward to 2016, and it seems as if the phrase "virtual firm" is not really used any more, probably since most firms will be using many of the characteristic new technologies involved and they are just normal firms.
The emergence of the dispersed firm
However, there is something new happening. We now have what I would call "dispersed firms". These firms are mainly still SRA registered (and therefore have to abide by SRA rules) but the individual lawyers may, or may not, be part of the firm as such. They may be registered with the SRA as individual solicitors but they may not be tied to any particular firm and they are in effect acting as freelance legal professionals, called in when a particular firm needs additional man- or woman-power for a particular matter or where a company needs an in-house lawyer for a period of time.
There seem to be a whole series of different models for how these law firms are set up, how solicitors work within them (or not quite within them) and how big they are (and some of them are very big). For example, and according to the Law Society's Find a Solicitor service, Keystone Law have 169 solicitors, Gunner Cooke 138, Setfords 122 and Pinsent Masons (including Vario) 990! Then there is Express Conveyancing "all over the country" and Spoke (majority owned by Berwin Leighton Paisner) aiming for 500 by July.
Most of these are registered with the SRA; Express Conveyancing is not, although they say that all their individual solicitors are SRA registered. So the models are not all the same but a key point is that, once "dispersed", the solicitors are in touch with their firm and working within it largely due to online and communications technology which has indeed developed relentlessly over the last 10 years and has changed the legal scene just as it has changed virtually all other industries.
Here are short descriptions of some of the major contenders.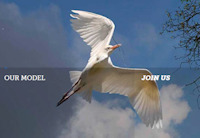 Launched in 2002 as Lawyers Direct the firm rebranded as Keystone Law Limited and converted to an ABS in 2013. There are approximately 170 consultant lawyers who can work from any location in the world and who also have access to central office facilities, principally in London but also (now) in other worldwide centres. There are 25 support staff in London dealing with admin, compliance, invoicing, banking and marketing.
Keystone Law recruits lawyers with at least 8 years post qualification experience, usually from a top 100 firm. On average, solicitors have 22 years post qualification experience. Lawyers get 60 per cent to 75 per cent of fees depending on the origination of the client, or they can be salaried. There is a separate website with a lot more information called Law Set Free aimed at potential lawyers joining the firm.
A key figure throughout the development of the firm has been James Knight. In a related development, James is also a key figure in Consultant Lawyers (CLD) which supplies consultant lawyers to firms generally (not just to Keystone) when they need additional resources.
Founded in 2010, Gunner Cooke describes its intentions thus: "We set out to create a very different law firm. A firm that would challenge the traditional way that legal services are delivered to businesses, and inspire the best lawyers to work in a way that encourages them to deliver the greatest value to their clients." There are 2 offices in London and one in Manchester and 140 people, all with at least 10,000 hours of practice experience and mostly in business. The firm is SRA registered as an ABS.
There is also a consultancy firm Gunner Cooke Consulting which acts as an intermedia between individual lawyers and law firms (including but not limited to) Gunner Cooke itself.
Setfords is based in Guildford although they also have a London base and trading name, Setfords London and a number of other office locations around the country, with 150 solicitors overall. There are some "normally" employed lawyers but the majority are, "fee share lawyers". Setfords describe themselves as a "full service fee share law firm". On their site, they say "Setfords offers our fee share lawyers the kind of infrastructure and support usually only found at a modern top 100 law firm, but with complete autonomy with regards to the manner in which they provide their services. There are no office politics or unreasonable fee earning targets and the internal processes allow consultants to be based anywhere in the world."
They also say "Support is the key. Setfords understands that support is key for any lawyer, whether corporate/commercial or private client. All of our lawyers receive the same high level of support regardless of experience or billings, however, our support is tailored to each individual lawyer's needs as we understand that the requirements of a commercial lawyer can be different to that of a private client lawyer."
Vario is actually part of Pinsent Masons rather than being a separate entity; it was launched in 2013. It is included in the general Pinsent Masons website but, for details of the organisation, there is also a separate website pinsentmasonsvario.com.
It describes itself thus: "Vario from Pinsent Masons is a hub of freelance legal professionals ("Varios"), working for clients on a flexible basis. We offer a fresh approach to addressing the resource, cost and skills challenges that legal teams face. Our lawyers, ranging from paralegal to partner-level professionals, are chosen for their ability to fit right in and add value from day one." For the type of staff wanted, "Vario covers all types of legal professionals, from paralegals through to experienced partner-level lawyers. In all cases, we will want to get a feel for your experience, legal skills and sector involvement. Qualified lawyers will need a practising certificate in England & Wales, Scotland and/or Northern Ireland, as well as experience with a major UK law firm or in-house team of a large commercial, government or not-for-profit organisation. We're looking for paralegals with a degree and at least 1 year's experience working in-house for a large organisation or in private practice with a major UK law firm."
The organisation as a whole (the total Pinsent Masons LLP organisation, including Vario) has 18 offices and 987 solicitors. Vario itself has around 200 solicitors.
Others
There are a whole series of new types of firm, variously called "dispersed" or "fee share" or "consultancy" as well as others which are not actually firms but are really agencies, linking solicitors with particular clients. Here are some of them…
Express Conveyancing act on an agency basis; they are not SRA registered but apparently all the individual solicitors are SRA registered. They are "all over" England and Wales.
LOD (previously Lawyers on Demand) are also developing a new identity "Spoke" and will apparently launch this Summer to allow businesses and individuals to search a pool of lawyers by experience level, price, sector speciality and practice skills.
Excello Law offers businesses direct access to partner level commercial lawyers.
Scott-Montcrieff & Associates, also known informally as Scomo, was an early virtual law firm. They have 4 offices and 53 Solicitors. "We give lawyers the freedom to practise when and as they want, with the ability to maintain or improve their earning power. We are actively looking for the best lawyers to join us as consultants – people who want to enjoy a 360° support service while dictating the pace of their own lives as freelance lawyers."
Obelisk was founded in 2010 "to aid both women and men, who take time out of law to have a family" and they have also had a significant effect on the role of women in the profession. I cannot find a lot of current information on this firm, however.
Delia Venables is joint editor of the Newsletter and maintains the UK legal portal site www.venables.co.uk. Email delia@venables.co.uk. Twitter @deliavenables.