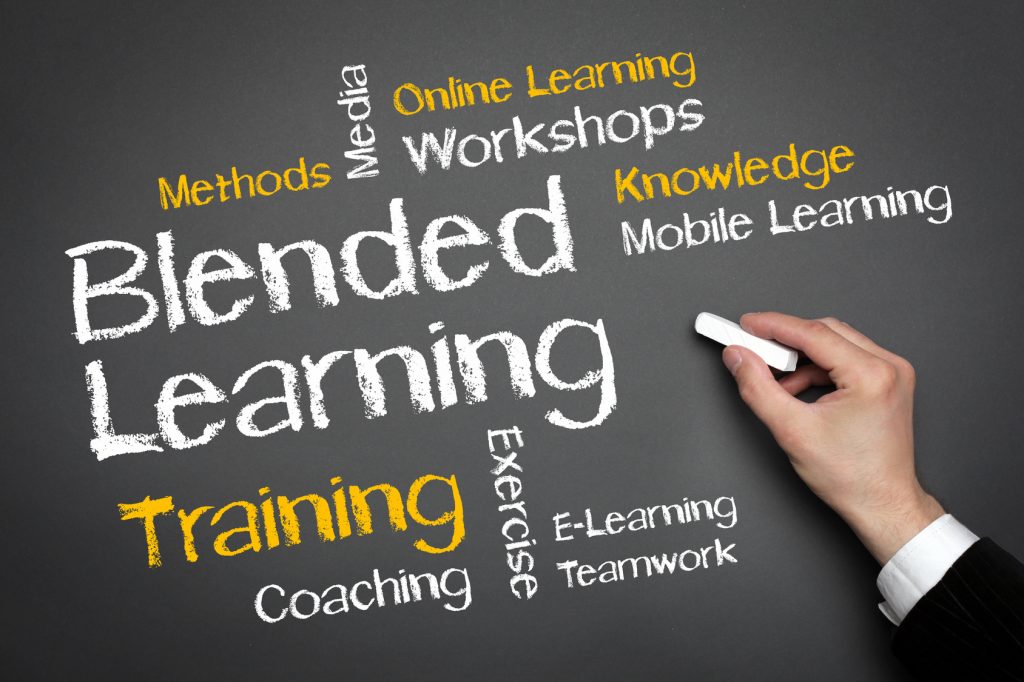 It is time for legal practices to introduce more effective and comprehensive training, not just for lawyers, but for management and support staff too. In this article I explore why and how you might introduce a structured blend of training across your practice that includes more affordable and manageable e-learning alongside traditional face-to-face training.
More training for more people
As law firms are developing into more sophisticated businesses, some of the resulting improvements involve essential commitment now to more comprehensive, effective and focused training to develop people, adding new personal and business skills and knowledge that should go far beyond the traditional focus just on "black letter" law for the lawyers.
For solicitors there is now the need to cater for and comply with the SRA's new and more flexible competency based approach to professional development.
These competency requirements recognise that lawyers need a wider range of skills now. However, the business is not just about the qualified lawyers … or the law. Support staff – increasingly in contact with clients – also need to fully understand, for example, the do's and don'ts of client care and communication and to be equipped with appropriate skills that make a difference in helping a legal practice build a stronger culture and make its service stand out from competitors.
Other key areas where training can improve your business include, for example, team leadership skills, equality and diversity; also induction and introduction of new internal processes either for legal case work or administration. The internal processes include new client and matter inception, appraisal and other HR-related procedures that can improve the smooth operation of your practice.
So, the underlying question is how can you best ensure consistent delivery of training on all these topics as a matter of routine at an affordable price?
Can you afford to develop everyone?
The cost of training soon adds up, both in terms of financial spend and in the loss of time that is in short supply for everyone. All the more need then to be pro-active in planning the most cost-effective means of delivering training, which inevitably entails compromises one way or another.
There are now more options than ever available to deliver and access training, with most firms using a mix of traditional classroom-style, face-to-face training and mentoring alongside e-learning in various formats that include video, TV, CD, webinars and online that can incorporate any of these.
"Blended learning" has been used for a number of years as a term to describe learning solutions which incorporate a variety of technological and traditional learning methods. In reality, there is an ever-increasing number of ways – both virtual and face-to-face – in which people can access learning, so the learning blend is no longer a straight choice between e-learning and the classroom (see these Oxford Group resources). Ed.

E-learning as part of the blend
E-learning, these days, is more affordable, condensed and accessible anytime, anywhere, and has manageable options to plan and track progress; all capable of being delivered time after time to different participants. However, it would appear that sitting in front of a screen, however animated, has yet to capture the imagination of lawyers!
To bridge this gap, there are new options developing to make e-learning more attractive and effective, particularly in areas that involve more "cognitive" learning, where online delivery can substantially improve interaction when compared with sessions spent in a classroom-style session.
Getting content right requires a bit more innovation in developing or purchasing and structuring than is currently done in most law firms, but there is potential for a high return on investment of time and money here. Material can be delivered again and again at virtually no additional cost to make effective training a routine and interesting part of all jobs.
Bite-sized chunks of monitored training, accessible online, including via mobiles, is increasingly attractive to deliver some of the training that can improve your practice; a percentage that is likely to increase rapidly once you start to use it.
E-learning is now commonly used practice-wide to introduce anti-money laundering (AML) procedures and in some other (generally more mundane) areas, showing the potential to use this format to engage more people, to test knowledge, record performance and demonstrate compliance by tracking who does what; but this is just the tip of the iceberg. There's not much to get excited about on AML compliance, however it is delivered, but it works this way.
Tools to manage training delivery
Learning management systems (LMS) are an increasingly popular way to manage cost-effective delivery of the right mix of all the options available, enabling you to:
define training and development needs in personal profiles
identify training solutions, from all sources, using a blend of training options – "blended learning"
evaluate perceptions of the quality and value of training
monitor adherence to the agreed programme
help to develop the next phase of training and development.
These platforms can include – or be integrated with – tools that can enable you to deliver online training as part of your training solution, using a structured format that can be delivered and accessed multiple times at no additional cost.  If you and your employees wish,  this can be used from home and outside office hours to eat into less of that valuable time in the office.
The online training components of this blend of training can come from external sources such as training providers and your own internal sources, enabling you to build your own content.
If you use a "SCORM" (Sharable Content Object Reference Model) compliant learning management system (http://goo.gl/w3Luaz), you can incorporate training courses from a wide variety of legal and non-legal training providers who are also SCORM compliant to supplement or replace your more expensive face-to-face training.
It's interesting that lynda.com – often quoted as the market leader for producing bite-sized, expert videos – was bought up by LinkedIn, with LinkedIn itself recently acquired by Microsoft. Perhaps the most dramatic sign of the times. Integration of published videos as trackable SCORM objects in any LMS is increasingly a key differentiator between learning providers now.
The cloud makes it more attractive too
Small firms can tap into an LMS most cost-effectively by using a securely-hosted system in the cloud and there are even options for firms to develop and share content collaboratively to make the most of any investment in new, customised training programmes, which makes good sense.
Content to fully engage lawyers
Three techniques are rapidly being introduced to add more interest and engagement to e-learning, to radically improve perceptions. Have you experienced them recently?
Gamification and simulation. This involves the use of "game thinking" and "game mechanics" in e-learning and simulations. Whether it's a game used in an assessment at the end of some e-learning, a mini-game through the e-learning or a standalone game, 40 per cent of the top 1,000 businesses now claim to use games for staff learning. Reflecting this, e-learning providers have seen a 35 per cent increase in requests for gamification in the past year.
The beauty of gamification (and simulation, which is also developing quickly) is that learners can learn while having fun, learn from getting it wrong, see how they compare to others, check progress and improve. The trick is simply to get the user immersed in the game (or simulation) from the start. As a taster, you can discover some of the principles behind learning games on the Unicorn Training Blog (http://goo.gl/c4RFPC).
Video learning. Creating learning videos can now be done more quickly and at low cost with options to listen to experts by pulling bite-size videos together, creating discussion boards and sharing links. It takes only a few hours for an expert – potentially one of your own people on legal, management or administrative topics – to publish a video on a subject. Your in-house training team could find themselves with a growing role in collating videos and other packages.
Adaptive learning. The training industry and the learning platforms available for law firms are still behind other sectors in terms of customising and personalising user experience, but things are beginning to move faster. Training could operate in the same way as Amazon for example, predicting what you need to know and tailoring your training depending on a job role, competency (thinking SRA and Competency Frameworks) and development needs.
Conclusion
With affordable LMS options available in the cloud, it would make good sense for law firms of just about any size to get started using one and to explore options. It will help to define overall training needs across the practice, access a wide range of affordable e-learning programmes from SCORM-compliant training providers, track attendance and the quality of traditional training courses attended, alongside the online programmes; also evidencing SRA compliance on competency.
You would want your LMS to include diagnostic assessment and performance support tools that can create personal learning paths. This would lead staff to study the gaps in their learning most relevant to their current role and future prospects. It would also relieve them from having to sit through training in areas they already know and understand well.
Allan Carton is Managing Director at Inpractice (www.inpractice.co.uk), advising lawyers on client-led initiatives to introduce IT to develop the business. Email acarton@inpractice.co.uk. Twitter @AllanCarton.