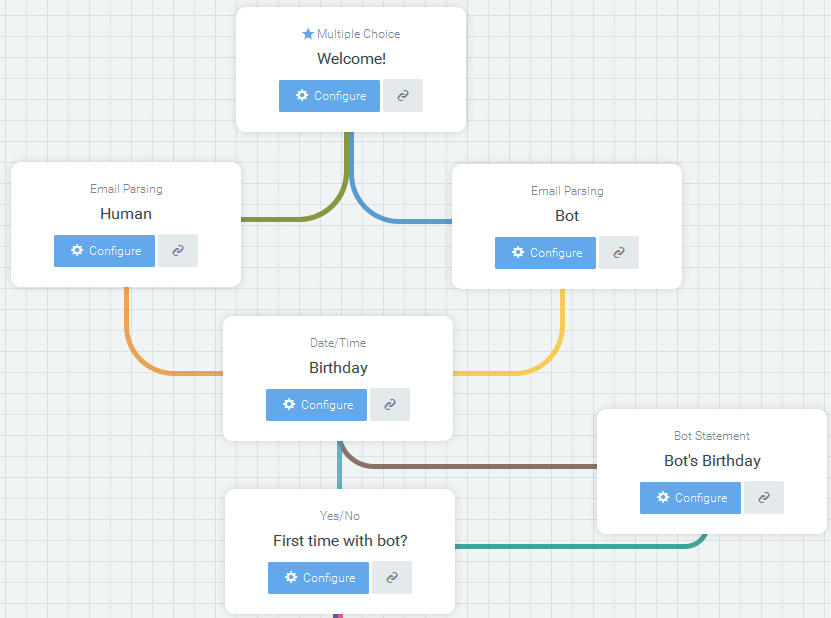 Does your law firm find call handling a challenge? Do you sometimes find yourself losing out on leads because your fee earners do not have enough time to follow up on enquiries? Many solicitors struggle to find the time to respond effectively to new enquiries while still managing their workloads, especially when many of these enquiries involve people looking for free advice or asking the same questions day in and day out.
In addition, clients and prospective clients expect to be able to contact their solicitor through a variety of methods ranging from phone and email, but also via social media, live chat on websites and even SMS. So not only do law firms need constantly to work to ensure that their call handling and sales processes run smoothly, they also need to field queries on an ever-growing range of platforms from both current clients and potential new business in order to capture all opportunities.
Imagine the time you could save if you could build an application which plugged into your website and social media channels and could answer many of the basic questions you receive and pass only serious enquiries onto your call handling team?
Meet the chatbot
In April Facebook launched chatbot functionality for its Messenger platform, kicking off a frenzy of discussion in digital circles about bot development and its potential uses.
A chatbot is a computer program that can converse in natural language with a person, including sending links, images and even calls to action where relevant, enabling users to make bookings or browse products.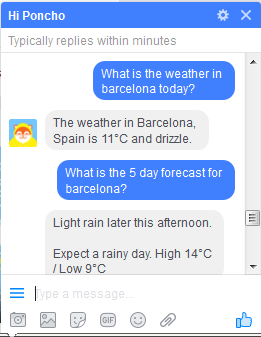 Using the new Facebook application, you can now get a weather report, request recipe help, get help while playing Pokemon Go and even get directions, translations and tips if you had the good fortune to travel to Rio for the Olympics.
In 2015, the number of people using messenger apps like Facebook Messenger, What's App, Kik, Telegram and WeChat, which enable users to text, phone and video chat for free via wifi, surpassed the number of people using social media. These apps require an opt-in by the customer because they need a phone number in order to add and interact with contacts. However, they can provide an easy communication route as the user merely needs a wifi connection. For clients who may not always have phone credit, messaging apps may be the answer.
Messenger is not the only chat app to enable the creation of third party chatbots. Kik and Telegram allow for the creation of bots and WhatsApp is rumoured to be launching business accounts in 2016 which will likely support the creation of bots as well.
Making use of chatbot functionality via these apps could offer your law firm a more efficient means of answering basic customer service queries through a platform increasingly preferred by your clients. You could even build a chatbot to run via SMS – if you have clients who prefer to receive communication that way. Alternately, you could build chatbot functionality right into your website.
Why firms should invest in chatbots
If you have questions that people regularly ask you – for example about your service, to get directions to your offices, about the fees you charge or about specific subjects such as the process of making a claim or the steps to buying a house, you could program a chatbot to answer these basic queries, passing the visitor on to a call handler only when they need more specific information. This could cut down on the amount of time that your staff, and in particular your fee earners, spend nurturing new business leads rather than engaging in paid work. This would improve efficiency and save your firm money.
A chatbot could provide a different means of navigating your website or help visitors who do not know exactly where to find the information they need. You could use a chatbot to mirror the experience a caller might have if they phoned you or to help direct the visitor to the right page of your website. You could also use a chatbot as an alternative FAQ, ending the interaction with a request to provide an email or phone number and a good time to call.
With so many people moving onto messenger apps, in many instances also moving away from social media, a chatbot could provide a simple way to integrate chat apps into your marketing strategy and help you collect data in the process. Offer visitors to your website a means of connecting to you via their favourite messenger app or a link to Facebook Messenger, or replace your live chat feature with a bot. This enables you to begin offering customer service through an additional platform, while spending less time managing calls.
With over 50 per cent of search traffic now coming from mobile, a chatbot could provide an easier means for users on a phone to easily obtain the information they need. They could come to your website, ask a few quick questions of your chatbot and then provide a phone number for the appropriate fee earner to call at a convenient time. You could even build a chatbot that can respond to voice queries – making it even easier for visitors using a mobile.
Finally, if you could integrate your case management system into your chatbot application, your clients could get updates regarding their cases without having to phone and without the need for you to develop a separate, standalone app which they would then have to download and install – a chatbot makes the process much simpler.
How do you build a chatbot?
Developing a chatbot is fairly straightforward. A number of startups have built open source bot frameworks, including wit.ai (owned by Facebook), howdy.ai/botkit, api.ai, motion.ai and IBM's Watson.
These frameworks enable anybody to build a chatbot, with only minimal need for a developer, by working out and inputting the list of likely questions (and the different variants of those questions) along with the appropriate answers. For example, the chatbot might ask a visitor to your homepage why they are visiting and would need to account for responses relating to any service you offer in order to direct that individual to the right page of your site. You could build in possibilities of a visitor asking for a phone number, for directions to your offices, to make or cancel an appointment or to take initial details about a potential compensation claim.
Your web developer will need to get involved should you need to hook your chatbot into any third party systems in order to provide answers – for example, connecting it to a calendar function in order to book meetings or integrating it with your case management system in order to provide answers to clients about the status of their cases.
More efficient customer service
If you find yourself answering the same questions repeatedly or if your law firm gets a lot of enquiries from people looking for free advice, then you should consider whether your law firm could benefit from a chatbot, whether on Facebook or another messaging app, through SMS or embedded into your website.
A chatbot could not only save you money through improved efficiency, it could also improve your customer service by making you more readily available across a wider range of platforms and devices, helping clients in their preferred manner.
Having a chatbot may even eventually replace the need for users to browse your website. Get ahead of the curve by exploring this exciting new technology today.
Mindy Gofton is Head of Marketing Strategy & Innovation at I-COM in Manchester, a full service online marketing agency specialising in web design and digital marketing for the legal industry. Email info@i-com.net. Twitter @I_COM.