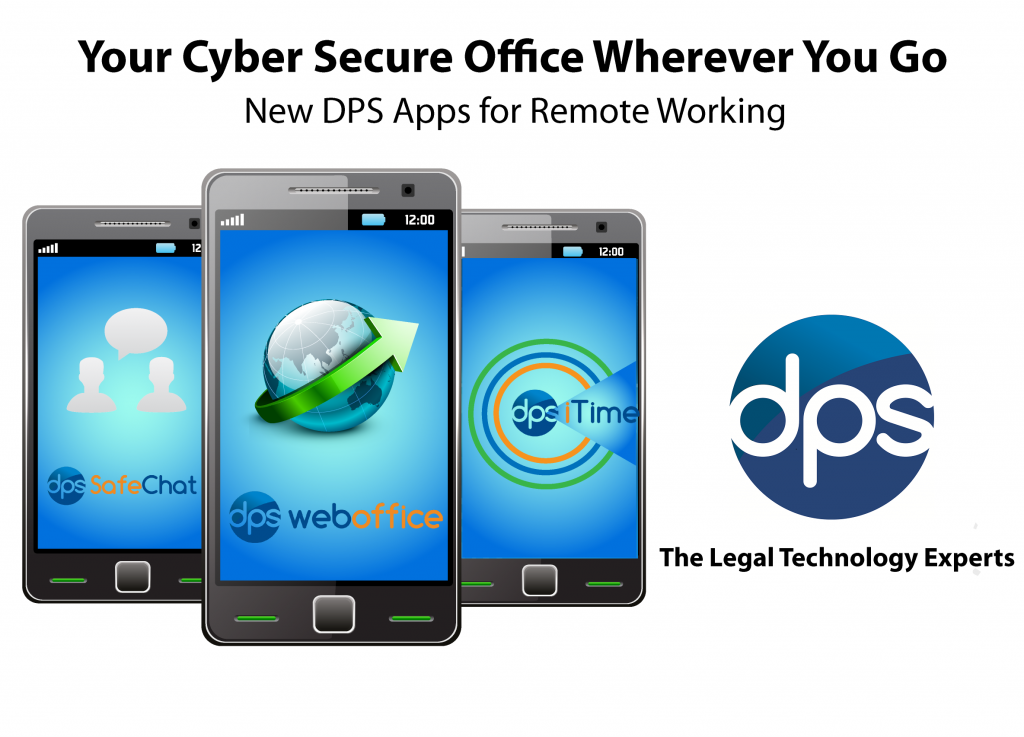 Clients are demanding Apps for real-time communications, lawyers need them for remote working. But how do we improve the security of apps in order to prevent any data security breaches?
Law firms are prime targets for cyber-attacks due to the amount of money they hold for clients and the sensitive information they control. Clearly, remote access to data on mobile devices can significantly increase security-related risks.
Mobile applications are becoming increasingly popular in the UK, as 70% of the population now owns a smartphone. In order for these apps to be secure, the data and messages exchanged via these platforms need to be encrypted and user access needs to be strictly controlled. Two factor authentication and token-based access are two ways of ensuring that only authorised users can log in to the app.
The information shared between the fee earner and the client is of particular interest to certain types of hackers.
DPS SafeChat, an app for one-to-one communications- encrypts the data exchanged between the two parties thus addressing the issue of data security. Messages cannot be intercepted and the app is also connected to My Legal Space, DPS's online case tracking system that is also online and fully secured.
Throughout the years, there have been an increasing number of firms falling victim to cyber-attacks. Often, these 'breaches' were caused by staff and incorrect data handling procedures. Frequently, sensitive data was being exchanged through free and unsecured cloud-based systems. In the end, the cost of this carelessness has proven high for both the client and the firm.
The conclusion has to be that security is paramount and well worth investing in.
Some believe that the increased use of apps will only increase data security risks. Indeed, the sheer number of connected mobile devices could present an unprecedented opportunity to hackers. Smartphones represent the riskiest category by far, according to Derek Manky, Fortinet global security strategist. However, secure apps can remove the risk of data leakages by joining all the dots and making data illegible to unauthorised parties.
DPS iTime and DPS SafeChat both use top level encryption and are point to point offering no opportunity for the hacker to intercept the messages exchanged. The apps themselves are then secured using fingerprint identification, making them virtually unhackable.
Cyber-security affects everyone in the firm.
Optimal security controls need to be added to the software solutions used by everyone attached to the firm and data needs to be manipulated by all with maximum caution. The benefit of secure mobile apps like our DPS iTime and DPS SafeChat is that, once installed on smartphones, they keep both fee earners' and clients' data secure.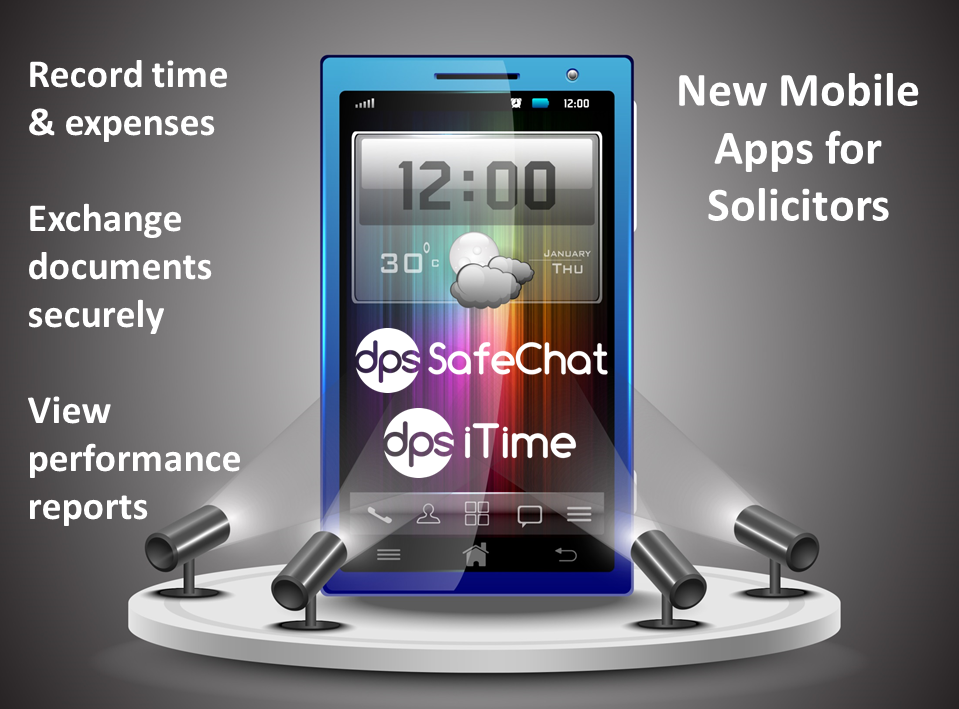 Our mobile apps are designed with security as a priority.
We are ISO 27001:2013 certified at all levels and Cyber Essentials accredited, having been through recognized security procedures. Our security professionals contribute to Cyber Security conferences such as Securing The Law Firm where they share their experience of developing secure applications and procedures that protect law firms from cyber-attacks.
Osman Ismail is the Founding Director of DPS Software, which he set up in 1985. The company is the only legal technology provider in the UK to be ISO 27001:2013 accredited at a company level, DPS's secure, holistic IT solution is used by thousands of legal professionals across the country and abroad.
For more information about DPS, please visit www.dpssoftware.co.uk and www.dpscloud.com.