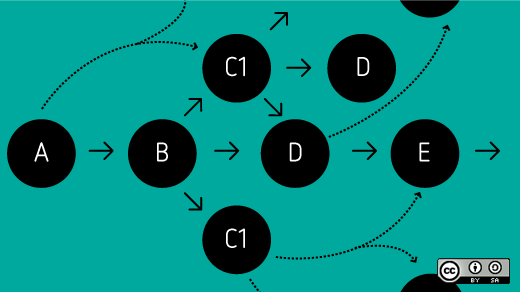 In the last issue of this Newsletter, I wrote an article on the main suppliers of cloud based software for lawyers. I described the suppliers who have developed software for the cloud, from the ground up (no pun intended), with no option for in-house use; there were about 30 suppliers, and their offerings, described in that article.
This covered many of the newer suppliers who have seen an opportunity for developing easy-to-use legal software in the cloud, particularly for smaller users, as well as some of the older, and well established suppliers who have developed a completely new software system for cloud use.
Online legal systems (cloud-based systems) have been particularly effective for start-ups and small firms, where there is not a large historical quantity of data to keep track of, and probably no loyalty to a particular system. An online system for a small firm, particularly a start-up, can generally be up and running in days rather than weeks. An additional advantage is that, in many cases, the costs of the system are calculated on a usage basis, so there are few, if any, major upfront costs to contend with, as well, of course, as substantially lower hardware costs.
However, there are many other suppliers – around 50 – some of whom have been in the market for a long time –  who do not want to "throw away" all their experience in computer systems and networks and their current legal software that they have spent years developing.
These suppliers probably have dozens, if not hundreds, of existing firms using their in-house systems and these users have paid good money for the software. These law firms may not be particularly keen to throw it all out and start again with a completely different approach and new attendant risks.
The "traditional" software suppliers may well have developed additional facilities which enable the firms to work online where appropriate (for example in accessing the Land Registry, sharing information with other firms involved in a conveyancing chain, providing online databases of legal forms or other facilities) but the main system is probably still located and managed in the firm's premises. Updates to the software will be provided to the firm (probably online – there are some ironies here) and the law firms using the software will have developed some considerable expertise in installing, updating and managing their in-house computer systems. If it ain't broke, why fix it?
A split market – in-house v cloud
In other words, not all law firms want an online system, particularly if their current software system was installed relatively recently (eg within the last 5 years). It could be said that there is now a split in the market between firms who want to continue with their in-house system, at least for the time being, and those (particularly new firms) who want to take advantage of cloud systems.
Some suppliers have developed a completely new version of their software just for cloud use and provide effectively these two options – in-house or online – as alternatives. This muddies my distinction somewhat but where this occurs, the supplier has already been covered in my cloud software article from the last issue and can also be found in my software section.
Firms who go for (or retain) in-house systems avoid the worries of security "in the cloud". If you have an in-house system, there is no need to ask where your data is, how to be sure it has not been damaged in some way, or who might be looking at it. For the legal profession in particular, security and confidentiality are obviously crucial and these are still qualities which cannot be guaranteed totally with any online storage. There are enough stories of data hacking in the press to make any normal systems manager, or lawyer, rather anxious as to whether their data is totally secure.
In summary, many law firms have used their particular in-house software systems for years, and these systems have been updated, and supported, well by their suppliers. There are generally good relations between firm and supplier. Particular online functions have often been added if there are benefits to doing so.
The A to Z list of suppliers
So, returning to the well-established suppliers, here is a simple list of the suppliers covered in the section of my website devoted to legal software who are not primarily cloud-based:
Aderant, Advanced, Ascertus, Bar Squared, Civica, Cognito, DPS, Eclipse, Edgebyte, Elite, Griersons, Infographics, Iken, ILaw, Infotrack, Insight Legal, Isokon, Lawbase, LawWare, Law Systems, LawPro Legal, Legis, LexisNexis Enterprise Solutions, Linetime, Miles33, Peapod, Perfect Software (these last two now owned by LEAP), Phoenix Business Solutions, Professional Technology, Red Monkey Software, Redbrick Solutions, SDLT.co.uk, Select Legal Systems, Solcara, Solicitors Case Management Systems, Solicitors Own Software (SOS), Tikit, Timeslice, Virgo.
Note that a few of these do also provide a completely separate cloud version, already described in the last issue.
Note also that there are other companies described in my online, outsourcing and cloud section which provide consultancy, legal forms, publishing or other services; the companies listed above are broadly the ones providing accounts, time recording, case management, financial reporting and related functions.
This is far too many to provide written descriptions as I have done (in the last issue) for the cloud systems – it would take most of this Newsletter! So, please look at my software section (as above) to find straightforward descriptions of the systems on offer and the links to their websites.
To all legal software suppliers
Finally, an appeal to the software suppliers reading this. I try to keep my sections up to date but I need your help! Please tell me about updates to your systems and services (just in an email). No superlatives – just straightforward information please, in the general style of my existing entries.
Delia Venables is joint editor of the Newsletter and maintains the UK legal portal site www.venables.co.uk. Email delia@venables.co.uk. Twitter @deliavenables.