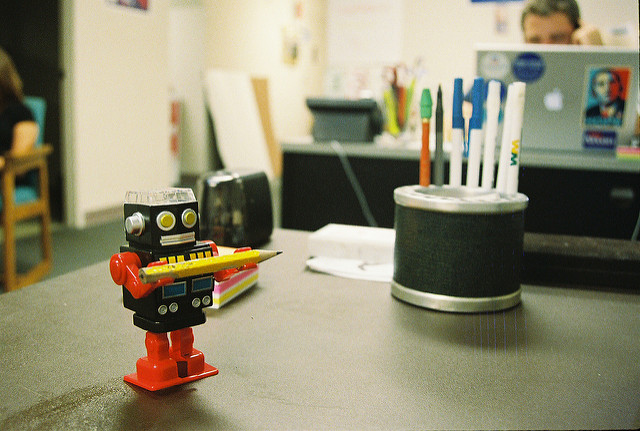 On 6 October 2016 Professor Richard Susskind delivered the annual Society for Computers and Law lecture, entitled "Upgrading the Law", marking 20 years since the publication of his The Future of Law. How had he fared in his predictions?
He was not shy about confirming his successes but did not gloat and admitted that his predicted expert systems solving complex legal issues hadn't taken off as he'd envisaged. Whilst legal and compliance rules are increasingly built into systems, the artificial intelligence that has arrived is generated by brute force processing rather than elegant, encoded reasoning.
As to recent developments and his hopes and fears for the future, I pick two that have elicited further comment.
First, the proposals for an Online Court, which he championed as Chairman of the Civil Justice Council's Advisory Group on ODR, were enthusiastically adopted by Lord Justice Briggs in his final report. However, Susskind himself has cautioned that the changes should be introduced in a limited fashion and then developed incrementally rather than in one "big bang".
It is also the case that there is still a sizable minority of the digitally excluded who will not be able to benefit directly from the online court. Somewhere between 18 per cent of the population (per the Ministry of Justice) and 23 per cent (per the House of Commons Science and Technology Committee) are not digitally engaged. See Law Tech and A2J Blog.
Further it appears that "little thought has been given either to the idea of open justice, or to any equivalent, for the online court". See the ICLR Blog.
Secondly, tomorrow's lawyers need to be trained for the world in which they will operate and the law schools today are signalling failing to do that. Susskind's thoughts on this are, as we speak, being encapsulated in the forthcoming second edition of Tomorrow's Lawyers. They will no doubt echo those of Jordan Furlong in our lead article: "The dominant type of work will not be 'bet the company', but 'run the company', and the firms best positioned to win this work will be those with the kind of consistent, reliable, immovable, and uniquely valuable [technological] assets that clients can confidently count on."
Jordan also refers to Seyfarth Consulting whose Kenneth Grady writes on the remaking of (Canadian) legal education: "With many law schools struggling, perhaps it is time to address the fundamental issue of legal education and move in line with other countries who recognize law for what it is and don't try to pretend the lawyers are training to be the world's intellectuals."
Many would protest. Of course the intellectual discipline is a necessary grounding; but thereafter, vocational training should reflect 21st century realities.
Nick Holmes is Editor of the Newsletter. Email nickholmes@infolaw.co.uk. Twitter @nickholmes.