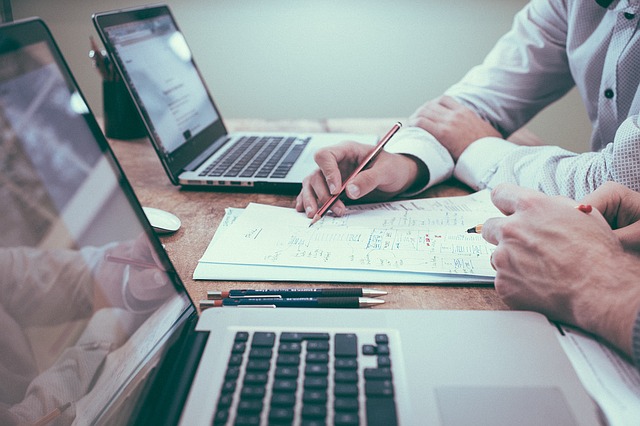 Risk management is an essential part of running any law firm.
The costs – monetary and otherwise – can be substantial if practices don't identify risks, and do everything they can to mitigate them.
Different types of challenges can present themselves depending on the exact nature of your firm, and the work you do.
Here, we're going to look at those who specialise in conveyancing.
The exact risks posed to those who work in this field can be managed with Proclaim, Eclipse's Case Management software. We explain exactly how below.
Risk 1 – Losing customers due to lack of efficiency
Those looking for a conveyancer, whether they're a buyer or a seller, are going through the frustrating, sometimes long process of completing a house sale/purchase.
They want things to get done quickly so they can get on with their lives.
A big risk for conveyancers is that if they take too long to get the job done, clients and potential clients could decide to go elsewhere instead.
So efficiency is essential. Nobody expects the conveyancing process to take a day, but if you're taking longer than your competitors, your client numbers will start to decline.
Conveyancers who utilise Proclaim don't have this problem, as it automates many time-consuming tasks and allows everything to be completed in a timely manner.
In the past, it might not have mattered if things moved at a steady pace – but as more and more firms are utilising automation software, you're only getting left behind if you don't.
Risk 2 – Making mistakes that cost time and money to fix
Making mistakes is a part of life. But where we can reduce the chances of mistakes happening, especially with something as important as legal work, we absolutely should.
Mistakes are often made when filling out paperwork. There's lots and lots of paperwork in the legal sector, and it's not uncommon to find inaccuracies.
So, how do you overcome this issue?
Proclaim stores all client and case data, automatically fills out the necessary forms, and allows you to submit them at the click of a button.
The forms use client and case information you have entered upon opening the case. So as long as everything is accurate then, it will be accurate on every form that requires that information.
Obviously no solution can eliminate mistakes, but Proclaim does an excellent job at minimising them.
Risk 3 – Staff leaving to join a more modern working environment
Proclaim promises a more efficient law office. The ease at which cases can be managed, and the speed at which tasks can be completed brings many benefits.
One major benefit we haven't yet discussed is employee happiness. Fee earners who use Proclaim are impressed they don't have to spend hours and hours doing long, mundane tasks.
This naturally leads to a more positive work/life balance.
Law firms not offering a more efficient workplace are at risk of losing their top talent to competitors – practices that do provide a better working environment.
Fee earners want to work in a modern, forward-thinking business, utilising the latest technologies to ensure their work can be done to a higher standard.
And to enable them more flexibility.
Proclaim case management software offers all of the above. Hundreds of conveyancing specialists are already operating with our case management software, and delivering an exceptional service to their clients.
To see how you can do the same, book a free demo of Proclaim by clicking here.
Darren Gower is Head of Marketing at Eclipse Legal Systems. Eclipse, part of Capita Plc is the UK's leading provider of Case Management Software. The company's Proclaim system is in use by over 25,000 professionals in a vast range of sectors, incorporating legal, ABS, commercial and charitable.
Image by Free-Photos on Pixabay.