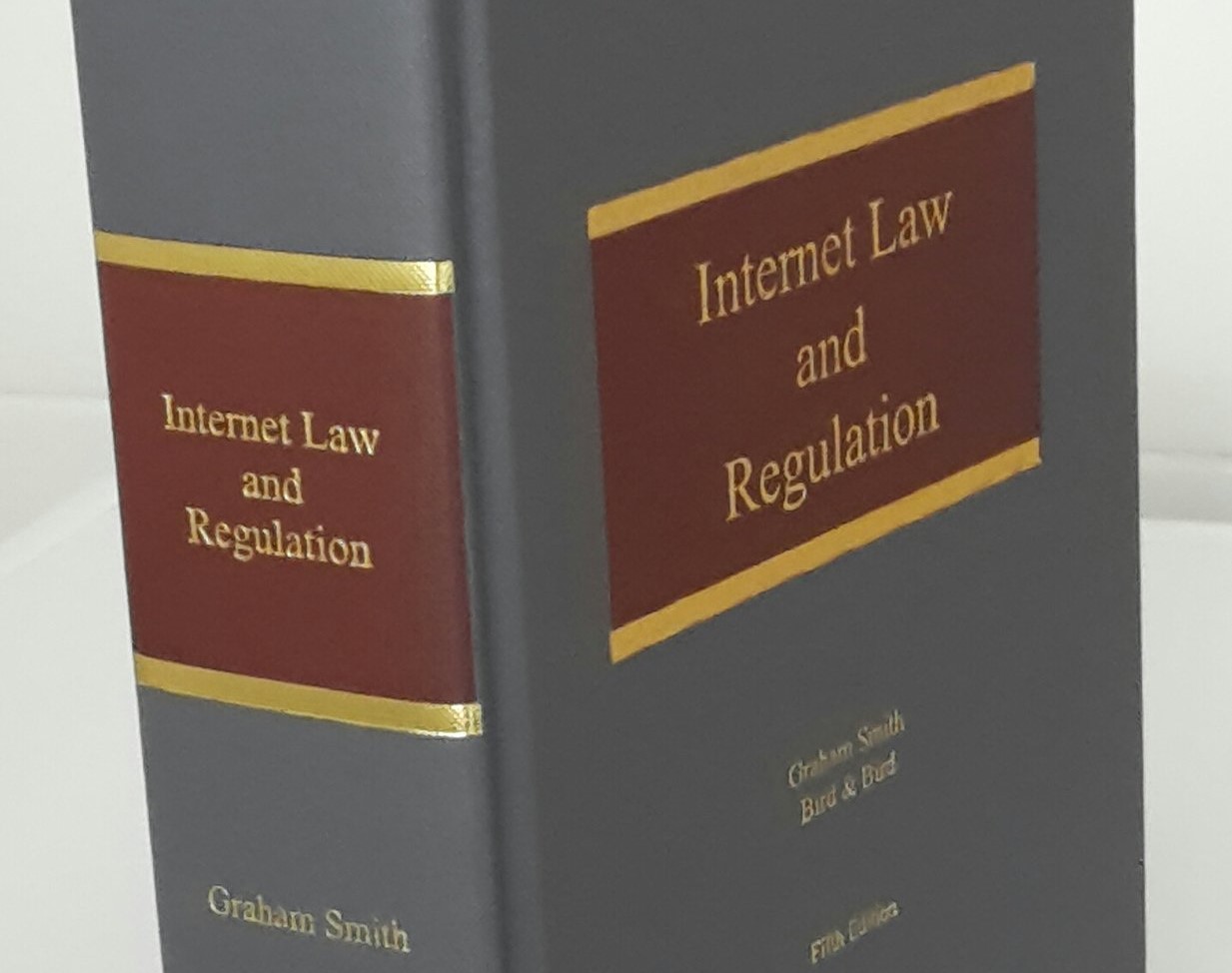 The new, fifth edition of Internet Law and Regulation is the long-awaited new edition of the leading title in its field. The title presents an analysis of key areas of internet law and regulation from a UK perspective. It is fully updated including recent developments relating to GDPR, the Investigatory Powers Act 2016, eIDAS, online intermediary liability, including site blocking injunctions and updated UK and EU case law across all chapters.
Internet Law and Regulation:
Takes a comparative approach to themes that have arisen in relation to the Internet, providing detailed coverage of English law
Provides guidance on areas of importance such as encryption, obscenity, freedom of speech, tax and competition law
Contains helpful, practical guidance for both legal and non-legal audience
Includes extensive intellectual property law coverage, including Copyright and Confidential Information, Patents, Trade Marks, and Domain Names
Contains dedicated chapters on Defamation, Data Protection, Internet Payments, Tax and Competition Law
Takes the reader through issues with liability including both content liability and protection, as well as enforcement and cross-border liability
Discusses both the Communications Regulation and the Broadcasting Regulation
Contains detailed analysis on online contracting and auctions; and statutory requirements and international contracts
Covers prohibited and regulated activities, such as computer misuse, offensive communications and online safety, pornography and sexual offences, contempt of court, gambling, pharmaceuticals, and advertising and promotional activities
Written by cyberlaw expert Graham Smith and a team of contributors from leading law firm Bird & Bird
Contents
1. Overview of the Internet
2. Copyright, Confidential Information and Patents
3. Trade Marks and Domain Names
4. Defamation
5. Content Liability
6. Cross-border Liability
7. Data Protection and ePrivacy
8. Communications and Broadcasting Regulation
9. Lawful Access and Data Retention
10. Electronic Contracts and Transactions
11. Payment Mechanisms for Internet Commerce
12. Prohibited and Regulated Activities
13. Tax
14. Competition Law and the Internet
Contributors at Bird & Bird LLP
Graham Smith, Katharine Stephens, Rebecca O'Kelly Gillard, Sam Rayner, Ellie Cater, Sanjana Sura, Robert Turner, Trystan Tether, Andy Danson, Sarah Faircliffe, Georgie Twigg, Caroline Brown, Zoe Feller and Richard Eccles
Internet Law and Regulation 5th edition, edited by Graham Smith, Of Counsel, Bird & Bird, published by Sweet & Maxwell, December 2019, Hardback, £270. From infolaw.