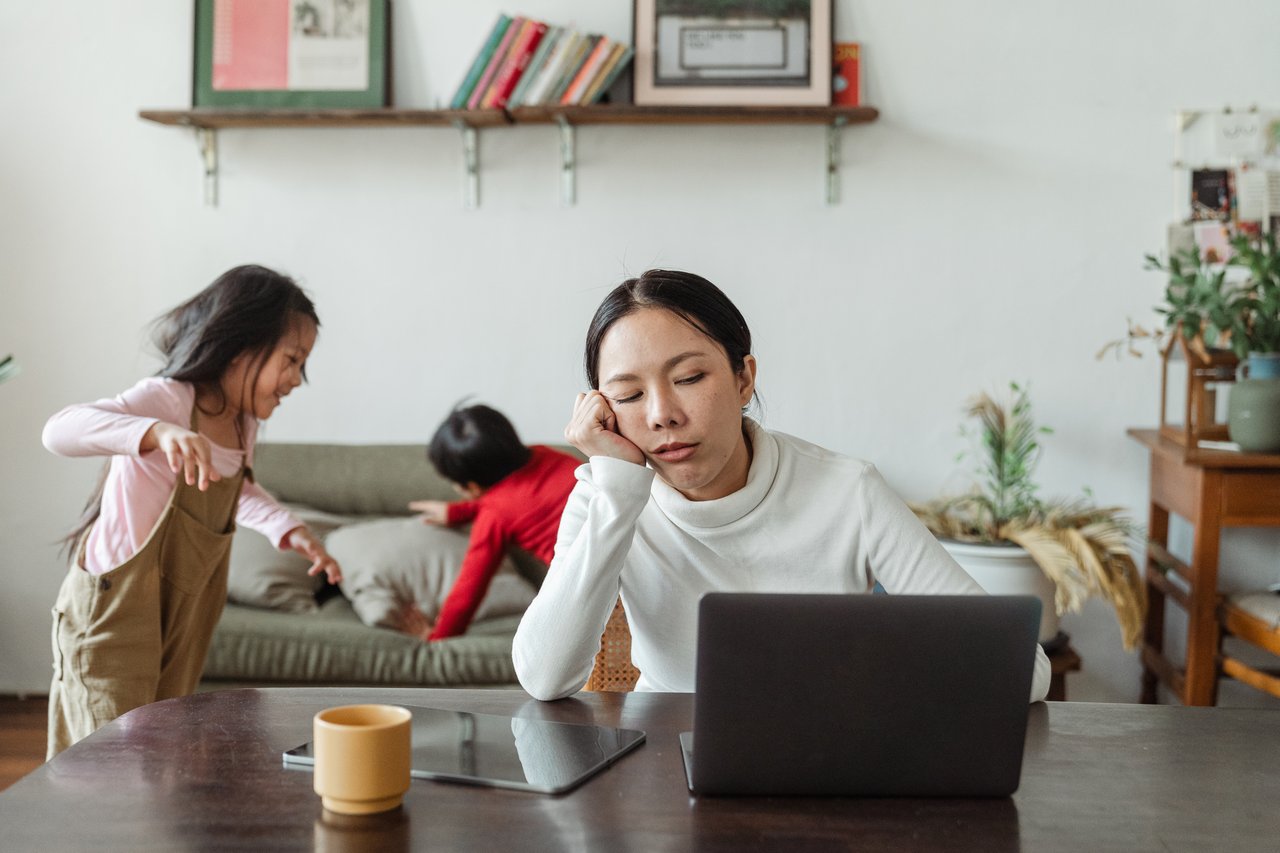 Alex Heshmaty asks Belinda Lester, founder of Lionshead Law, and Annie Joseph, a trainee solicitor at a top 100 UK law firm, to consider some of the key opportunities and challenges that remote working poses for lawyers.
In a world of social distancing, the coronavirus pandemic has lent fresh impetus to the work-from-home movement. Law firms that had previously resisted employees working from home were forced to adapt overnight when Boris Johnson announced the start of lockdown in the UK back on the 23 March 2020. They began rolling out laptops and other equipment and technologies to their employees, prompting many to question why they had never done so before?
As firms now begin to cautiously reopen some of their client-facing offices, what might the "new normal" look like going forward, and is this the beginning of the end of the law firm office?
Benefits and opportunities
AH. We're hearing a lot about remote working and the benefits and opportunities that it offers modern lawyers. What have been your experiences and what are your views on the future of work?
BL. I started my firm, Lionshead Law, almost 7 years ago and it was always my intention for the firm to be "virtual" right from the moment I came up with the idea to start my own practice 6 months prior to launching. My reasons for this were both ideological and born of necessity; I had limited funding and wanted to avoid paying for unnecessary overheads which, to my mind, included expensive office space. However, I also felt that the role of the office was becoming increasingly redundant for much of what we as lawyers do on a day-to-day basis and certainly in my field of employment law. It was also my intention to have a firm solely made up of senior solicitors and so any need to closely supervise day-to-day work was not going to be necessary, thereby making the "virtual" firm a more realistic option. I would not be employing trainees or newly qualified lawyers; in fact I wasn't actually going to be employing anyone. The business model was more akin to that of a barristers' chambers than a traditional law firm and it has worked brilliantly!
At that time, I had two young children: the youngest was 5 and the oldest almost 8. It made no sense to me to spend part of my already busy day commuting to an office and I believed that there were likely to be a significant number of other solicitors in a similar position. I was also keen to pass the associated costs savings from working remotely on to my clients as I felt that, in too many cases (although certainly not all), solicitors' fees related more to the swankiness of the offices in which they sat than to the superior expertise of those whose advice was being sought.
AJ. It's certainly a strange year to qualify but it's also one which offers a lot of exciting opportunities. Like Belinda's firm, I'm noticing a wider range of types of work, including chambers practices, consultancy/ free-lance work and flexible opportunities, are becoming available to NQs and junior solicitors.
Solicitors no longer have to feel that their only choice when it comes to style of working is between private practice and in house (or indeed public sector) and it's refreshing to see firms embrace home working for more junior staff when this previously felt like the exclusive preserve of more senior colleagues. The flip-side of that is that, unfortunately, a lot of trainees and soon-to-be NQs might not want that flexibility at this stage of their careers, preferring the certainty that fixed hours and an annual salary can offer. A lot of the traditional firms have recruitment bans in place, which is sad to see as I really believe those that will flourish coming out of this pandemic will be those that continue to invest in and attract talent (at all levels). However if firms do not recruit NQs we could see a real generational skills gap which is concerning.
One unexpected opportunity that the pandemic provided for me was the opportunity to reflect on experiences as a trainee during furlough leave and to use social media to network more effectively and build a personal brand. This also helped me to secure my NQ role. I'm a big believer that, as we see a shift to home working, the future of law firms will focus less on swanky offices and more on the talents and USPs of its individual lawyers. What better time to focus your efforts on building a personal brand and boosting your social media engagement than during a pandemic when your audience are all forced to spend a great deal of time in front of their screens? Setting up a blog and posting regularly has helped to grow my network and increase my engagement organically.
Covid as a catalyst for change
AH. What changes if any have you found have occurred since the coronavirus pandemic? And do you think that these changes are here to stay?
BL. When I qualified as a solicitor in 1999, the limited technology available simply did not allow for remote working and having staff working full-time in a designated office was a necessity. However, over the course of the next 20 years, the advances in technology have meant that a physical presence in a designated office is seldom required either for the preparation of documents or legal research or even client meetings. Even reception, secretarial and administrative support can be provided remotely without any end user client being any the wiser. Covid-19 has forced many law firms to rethink the way they operate. Presenteeism doesn't work when offices are shut and staff are working from home and what has become apparent is that previous concerns about staff under-performing if they aren't physically present in the office are unfounded. This has caused firms to reconsider their futures and ways of working and many do seem to be thinking of closing some, if not all, of their offices and having a system whereby staff work, at least part of the time, remotely. This has been praised widely on various social media platforms as evidence that the fusty old profession is finally coming into the modern age. Perhaps, to a degree, this is true.
AJ. It was amazing to see how practically overnight, firms were able to roll out laptops and technology to all of their staff. It just goes to show they had the equipment and capacity to encourage working from home after all. Prior to the pandemic, I always felt that there was an unwritten rule that trainees/juniors were not supposed to be working from home, or that this was not encouraged. And I can see the logic in that. Personally, I do not think I would choose to work from home often until I am more senior and comfortable in my role. I would agree that productivity has not necessarily suffered as much as firms worried, and in future I hope this leads to less of a "bums on seats" culture across the profession and a focus on output rather than hours spent in the office. I have always been a follower of AI and tech and its ability to transform legal practice; as the process-driven elements of legal work are stripped away, more value will be placed on soft skills such as empathy and emotional intelligence (in addition to key legal skills). It will also be interesting to see if, in time, technology leads to a demise of the billable hour and an uptick in fixed fee arrangements, which many clients prefer due to the certainty they offer.
The limitations of remote working
AH. So we've extolled the benefits of home working, but what are some of the limitations? And do you think this will be the end of the office as we know it?
BL. Having said all this, and for all the talk of Covid-19 bringing about a workplace revolution and the possibility of firms implementing universal policies of flexible/remote working, I do think that there are limitations to most firms becoming fully remote, or even stipulating that their staff must work remotely for even part of the week, even though this is something which many firms are seemingly looking to move towards. Whilst I think a number of such firms are gaining positive PR from announcing moves to offer remote working to their staff on a permanent basis following the success of such ways of working during this pandemic, I do think that their motivations are primarily financial rather than ideological, and that there are very real problems with promoting remote working as a progressive and purely positive response.
AJ. I'm going to stick my hand up here and say that although I love not having to commute to work or even brush my hair, I absolutely miss the office now and I really hope we do not move to an enforced working from home model. As an extrovert, I miss the office. I miss talking to people with whom my work paths do not necessarily cross, but who I would frequently chat to in the kitchen. I even miss the perennial "what were you up to at the weekend?" questions.
I also miss having IT support in the same building when my router is playing up. But more than anything I miss popping my head over the desk and chatting through a work problem, or learning by osmosis or listening to other fee-earners on the phone. I really hope that we can have a truly flexible means of flexible working, where individual autonomy is emphasised and the individuals have control over their working patterns and when they decide to work from home.
Specific concerns about home working
AH. Do you have any concerns about any particular demographics and how some individuals may be impacted by this shift to home working?
BL. Since the start of this crisis and the advent of almost universal home working, what has become apparent is that it has had a disproportionately detrimental impact on women. This is counter-intuitive; after all, it is mostly women who request flexible working of their employers because of their other responsibilities out of work. However, by forcing both men and women to be at home, this pandemic has thrown into sharp relief just how much of the domestic burden falls on women and that, even with both parents at home, women are still doing the lion's share of housework and childcare. It is notable that, since the start of the pandemic lockdown, the number of scientific research papers submitted by female scientists has dwindled to virtually nothing, whereas the number submitted by men has not changed.
If workplaces become almost exclusively remote, women are not only likely to continue to retain the largest share of the domestic burden at home, they will become invisible to their employers, further hampering their chances of career progression. Men, even those working from home, will still be able to go into work and meet up with the partners and their presence will be even more notable by the absence of their female colleagues. I fear that the yawning career disparity which already exists between men and women will only become wider if there is too much of a rush to remote working without real thought being given to the possibly negative consequences.
AJ. I'd echo Belinda's points here. In my blog, I wrote about the impact that remote working can have on parents/carers and family life more generally. It was saddening to see that the effects of lockdown and, in particular, having to squash all aspects of our life, including work, into the four walls of our homes is
having a profound effect on our overall wellbeing and family relationships. Almost half of parents surveyed by the Modern Families Index agreed that technology has blurred the boundary between work and home. Interestingly, working from home is actually causing many to increase the hours they work, in a bid to prove that they can still be productive.
This is becoming a source of tension for many families with many working partners/parents (as much as 57 per cent) claiming that their inability to switch out of work mode is leading to arguments with their partners/children.
This is particularly poignant for those with children or other caring responsibilities as 61 per cent of parents surveyed by the working families index stating that balancing family life with work had become much more stressful in lockdown, with lack of access to childcare being the main reason posited for this.
Belinda is right that women disproportionately shoulder the double-shift of balancing paid work and domestic work/childcare. But this is improving, and sharing childcare responsibilities is becoming more popular.
It is also interesting to note that even though 61 per cent of parents surveyed found lockdown living more stressful, parents who were not working flexibly before the lockdown overwhelmingly want their employer to retain remote and /or flexible working after the lockdown is eased. However, it is clear from the research that parents value autonomy on this issue, and they do not want to see a shift to working entirely from home, but would prefer to be able to pick and choose when and how often they can do so.
Supervising trainees and junior staff
AH. What is the impact of the shift to remote working on more junior staff?
BL. Another concern relates to supervision, particularly of more junior staff. If there are fewer people in the office, then there is going to be less of an opportunity to supervise and that could lead to a significantly increased risk of negligence claims. In addition, trainees and more junior staff will not have as much opportunity to be mentored. Whilst there will still be a need for some time in the office for supervision and training, the out of work networking, the ability to seek out and speak to a more senior colleague will be reduced.
I do think that there is a real need, both professionally and socially, for younger members of the profession to physically go to work and the evidence is that many of them want to. On top of that, they are less likely to have homes conducive to home working.
So I sincerely hope that the changes that are brought about as a result of the Covid-19 pandemic are ultimately positive ones and I do think that with proper care and thought, they could be. However, I do fear that some firms could find themselves guilty of throwing the baby out with the bathwater.
AJ. As a junior myself I've experienced the pressures of training remotely first hand. I miss the comfort that physical proximity to my supervisors brings. It can be a lot more challenging to pick up the phone to ask a "stupid question" when you can't see how busy the partner you need to speak to is. I'm also missing out on a lot of learning by observing. You'd be surprised how much you pick up from hearing senior colleagues give advice over the phone.
I also think there's a real risk of loneliness for juniors and/or single professionals. Many of my friends that I have made over the years have been work colleagues and it is a lot harder to make these friends or build a real rapport with your colleagues remotely.
My plea to supervisors would be to check in on your junior colleagues, ensure they have enough work on or that they are not overwhelmed. Make time to catch up with them and be patient with us whilst we are ringing you for the fifth time that day!
To sum up, I think there's a real need for flexible working for some, but that this should be truly flexible. I think a blanket policy of remote working could do more harm than good and that ultimately individual autonomy should govern how and when we work from the office (when it is safe to do so of course!)"
Alex Heshmaty is technology editor of the Newsletter.
Belinda Lester is the founder of Lionshead Law, "the virtual law firm", which operates without offices, hourly rates or billable hours. She specialises in employment law. Email b.lester@lionsheadlaw.co.uk. Twitter @LionsheadLaw.
Annie Joseph is a trainee solicitor at Foot Anstey and has secured a newly qualified role in family law elsewhere. Views expressed are her own. She blogs on family law at www.matrimonial-matters.com. LinkedIn annie-joseph94.
Photo by Ketut Subiyanto from Pexels.