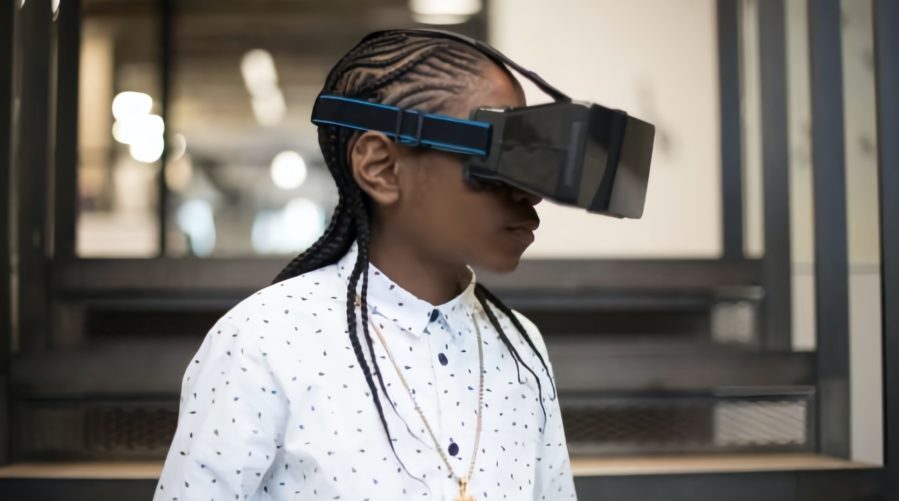 Back in 2003, when Facebook was just an experiment for Mark Zuckerberg to improve his luck with dating at Harvard, an online game called Second Life was launched by Linden Lab. It created a virtual world (also known as a metaverse) where its users could spend time in the guise of their avatars, talking to other digital denizens, attending virtual concerts and buying virtual houses with Linden dollars. Second Life generated substantial press interest and reached a peak of around one million regular users circa 2013, but gradually its popularity waned and the concept ultimately became a footnote in the long list of tech fads. Until almost two decades later.
In 2021, Facebook announced that it was changing its name to Meta and launched its own metaverse called Horizon Worlds – essentially a revamped version of Second Life which incorporates virtual reality. Zuckerberg, who predicts that there will be over a billion users of his metaverse within the decade, has successfully courted attention from the press but shareholders have expressed alarm at the scale of spending to build his virtual kingdom. Whether or not the second coming of Second Life will have a longer shelf life stands to be seen, but in the short term it is likely to exacerbate the volume and range of legal issues which were generated by its predecessor.
Legal issues of virtual worlds
Some commentators argue that legal problems thrown up by virtual worlds necessitate the creation of a whole new set of regulations in the vein of space law – "metalaw" – but others believe that existing legislation can be successfully applied. Either way, lawyers are already providing advice on the metaverse in a range of areas.
Copyright
Since everything in the metaverse is essentially code, all virtual assets are subject to copyright law. We have previously explored some of the complexities surrounding computer generated creations in relation to AI art and NFTs – and many of the same legal issues will arise in the context of a virtual world. Unless it's an open-source metaverse, theoretically everything which is "owned" by a user – including their avatar and virtual purchases – remains the copyright of the company which coded the metaverse (eg Facebook/Meta) and is simply licensed to the user. However, if the user produces their own code or designs which they subsequently upload to the metaverse, this may work the other way round (ie the user retains the copyright but licences it to Meta/Facebook). But determining the intellectual property ownership rights in relation to works of art which are created within the metaverse by a user – possibly using a third party AI – could prove devilishly difficult.
Tax
Meta expects retailers to flock to its metaverse and run virtual stores. For tax purposes, these will be no different to current e-commerce operations. In the US, state and local state taxes are already being applied in Second Life. However, where non-corporate users trade virtual assets between themselves – especially if this involves a virtual currency or cryptocurrency – tax implications can be complicated and difficult to regulate. Although taxation might be relatively straightforward to apply when virtual funds are converted to a fiat currency, what happens if virtual profits are used to purchase an NFT in the metaverse?
Data protection
Just as social media platforms aim to maximise the amount of time people spend doomscrolling, metaverse providers will want each of their users to spend the greatest possible portion of their waking hours living in a virtual world. Whether advertising is subtly integrated into a metaverse or takes the form of intrusive adverts which regularly interrupt users' immersion is unclear – but there's little doubt that cookies will follow avatars like a virtual shadow, recording every movement and interaction to generate accurate profiles for advertisers. The metaverse will result in targeted advertising on steroids, multiplying privacy concerns in the process. Data protection lawyers advising data controllers and processors should ensure they understand exactly what data is being collected via the metaverse and the legal implications.
Harassment
Considering the endemic trolling which takes place on social media and the failure of both tech companies and governments to properly regulate the behaviour of users, it will come as no surprise that the same problems will exist in the metaverse. The inclusion of avatars presents an additional issue which will be familiar to anyone who has played an online multiplayer game; interaction between avatars can be problematic. There have already been publicised cases of female avatars being virtually sexually assaulted by male avatars – although whether this actually constitutes a crime is unclear. The recent decision to provide avatars with legs in the metaverse will likely exacerbate virtual problems which reflect real world crimes of harassment.
Lawyers in the metaverse
Legal futurologist Susskind senior recently waxed lyrical about the potential of the metaverse for lawyers, providing a virtual venue for legal professionals to meet each other, practise their skills and market their services to clients – as well as generating a plentiful source of work in the area of legal regulation. Brian Inkster sprinkles a healthy dose of cynicism on the argument that the metaverse will constitute a useful legal tech tool any time soon, but he agrees with Susskind's latter point, noting that "there will be plenty of work for them [lawyers] to do sorting out in the real world the legal mess that the metaverse will undoubtedly create".
Web3 and the Metaverse
It's worth briefly explaining the emerging concept of Web3, since this is sometimes used in discussion of the Metaverse. Distinct from Web 3.0 (the Semantic Web proposed by Tim Berners-Lee) Web3 refers to the concept a decentralised web which relies on blockchain technology, integrating cryptocurrencies and NFTs, as opposed to the primarily centralised way in which the web currently operated. Although certain metaverses may contain elements of Web3 (and even Web 3.0), they can also be entirely centralised.
Further reading
Exploring the metaverse: What laws will apply? – DLA Piper
How the metaverse and Web3 are creating novel tax issues – EY
Legal issues in the metaverse – CMS
Reed Smith Guide to the Metaverse – Reed Smith
Policing in the metaverse: what law enforcement needs to know – Europol
Alex Heshmaty is technology editor for the Newsletter. He runs Legal Words, a legal copywriting agency based in the Silicon Gorge. Email alex@legalwords.co.uk.
Photo by UK Black Tech on Unsplash.