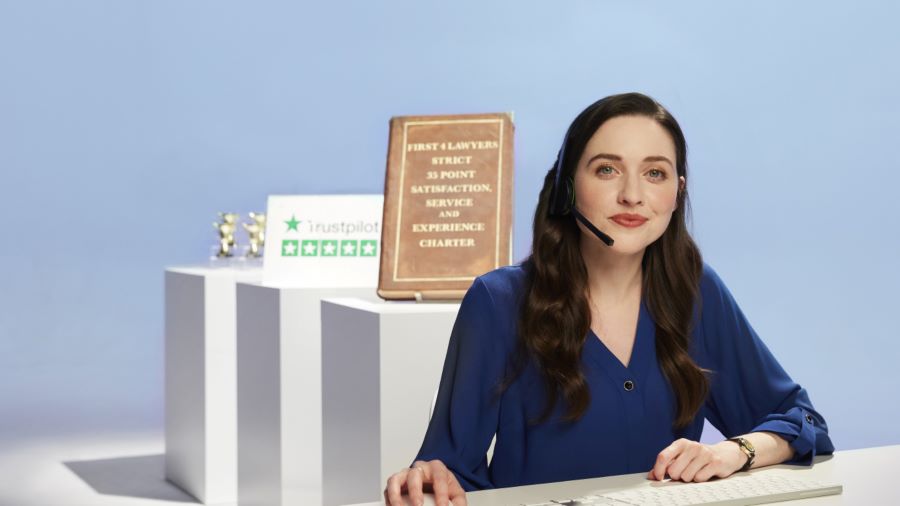 Helping people get the justice they're entitled to
Since 2008, First4Lawyers has been helping our clients find the legal assistance and guidance they need.
We specialise in helping people with the following legal issues:
Suffering negligence from the people who were supposed to help you is one of the biggest betrayals. First4Lawyers and our solicitors will do everything we can to right that wrong.
Personal injury claims
Being injured when it's someone else's fault is a hugely distressing time. First4Lawyers recognises that and is here to help you get the justice you're entitled to.
Personal and business law matters
From conveyancing to employment law, we can help with a huge amount of personal and business law issues. If you need legal help, we're here for you.
Quality service
First4Lawyers work with expert solicitors, who are just as dedicated as we are to getting our clients the best outcome. We have worked together to get thousands of our clients the compensation they are legally entitled to.
Our team has won multiple awards for our service, including seven Personal Injury Awards prizes, and we are regulated by the Financial Conduct Authority. That's how you know you're in the best hands possible.
Each of our team members reflects our values of client focus, integrity, professionalism, quality, respect and teamwork. Everything we do is done with our clients in mind, and our excellent Trustpilot reviews prove it.
How we work
We offer free initial consultations, when we'll let you know if you have a claim or whether we can help with other matters. We don't believe in encouraging false hope so we'll be upfront if we can't help you. In these situations, we'll always set out your options so you know what avenues are available to you.
When you speak to us, there is no obligation to go ahead with anything and no pressure from us. We'll only proceed when you feel comfortable.
If you decide to move forward, we'll transfer you to one of our specialist solicitors, who will then take over the management of your case. Our solicitors are all fully qualified and have been through our rigorous vetting process.
We go above and beyond for our clients and we'll do the same for you.