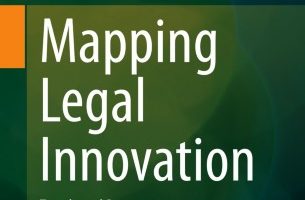 Innovation has, for lawyers, become an area of intense interest. It is likewise a concern and an increasing imperative among lawyers. With the legal services industry undergoing major economic and technological changes − such as digitalization, open data, blockchain technology, and artificial intelligence − law firms and legal departments have no other option than to rethink their activities and reimagine their practice from the traditional perspective of risk management to a new paradigm of value creation.
In order to examine this issue, more than twenty authors have published a collective work entitled Mapping Legal Innovation: Trends and Perspectives. By crossing the points of view of lawyers and creative specialists, this book analyzes the concept of legal innovations, techniques and services, whether they are related to legislation, legal engineering, legal services or legal strategies, as well as the role of law as a source of creativity and interdisciplinary teamwork.
Mapping Legal Innovation
Edited by Antoine Masson and Gavin Robinson
Published by Springer International Publishing, March 2021
413 pages hardback ISBN 978-3-030-47447-8
Also available as ebook
Antoine Masson co-manages the Law, Management and Strategies research program at ESSEC Business School (Paris). Gavin Robinson is a postdoctoral researcher in criminal law and IT law at the University of Luxembourg. Contact Antoine Masson at massona@essec.edu.