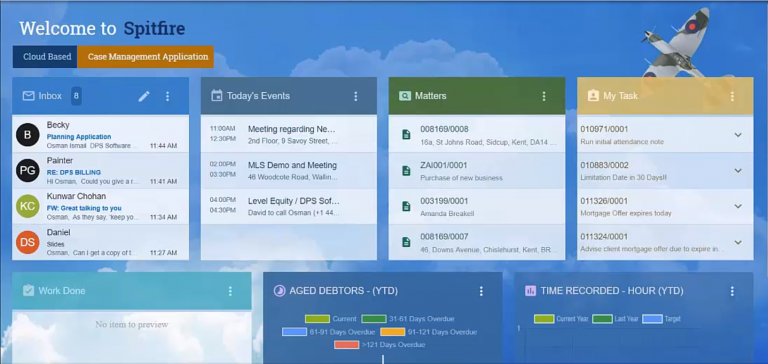 Times are changing. The way we create, share and consume information has evolved rapidly and so to has the way we work. Now, more than ever, not only is it possible, but it is vitally important that a firm has remote access to its data from a multitude of devices.
Why do we need remote access?
If you are only able to work from the office, you are putting unnecessary restrictions on yourself and your business. You may remember 'The Beast from the East', where this became a reality for many as roads became impassable, trains were severely delayed, and schools closed meaning parents had to stay at home.
Wouldn't it be perfect if, despite not being able to come to work, they could still work anyway? Well now they can. With browser-based software, such as DPS Spitfire, all they would need to do is log in online and get to work. It really is that simple.