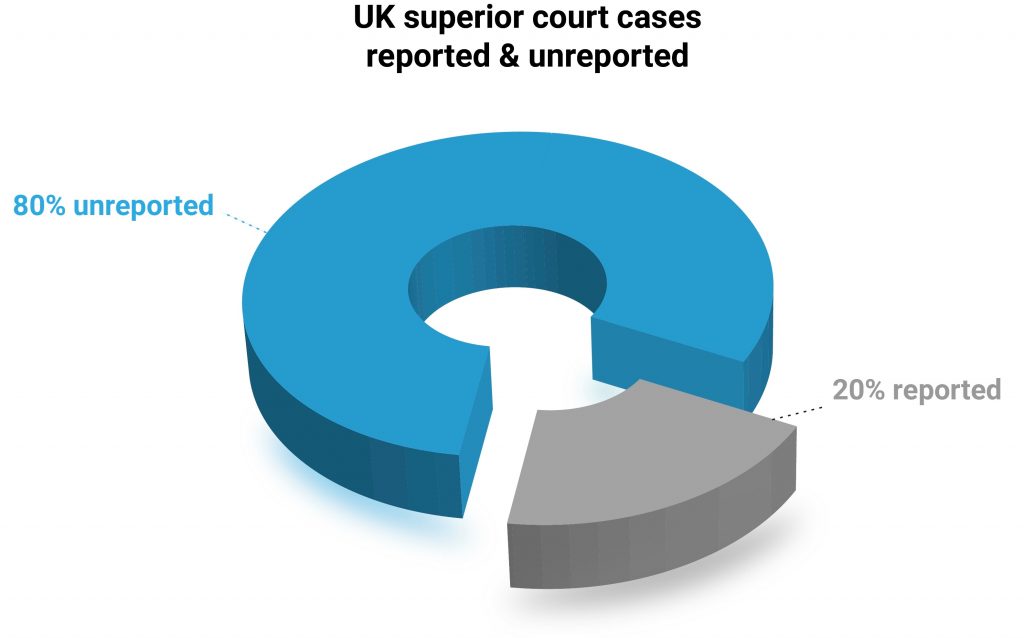 "Every decision is binding no matter whether it is reported in the regular series of Law Reports, or is unreported. Once you have the transcript, you can cite it as of equal authority to a reported decision. It behoves every counsel or solicitor to find, if he can, a case – reported or unreported – which will help him advise or win his case." – Lord Denning
In the days of printed law reports, there was a very real upper limit to how many cases could be reported – you can only fit so many in a book.
With digital content, no such physical problem exists, but other constraints remain. The process of producing high-quality reports of lengthy judgments is time-consuming and expensive. Consequently, fewer than 20 per cent of UK higher court cases end up in law reports – either leading or specialist series (based on the number of reported and unreported cases in the Justis database of UK superior court judgments).
It's worth noting this limit is simply indicative of resources, rather than legal significance. It is a statement that only 20 per cent of cases can be reported, and says nothing about how many should be.