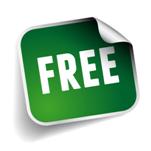 Digital marketing plays a major role in marketing today alongside traditional methods. Unlike traditional channels, digital marketing allows marketers to target and track campaign successes with accuracy. After all, how can you truly know how many readers have seen your advert in a printed trade publication or how many recipients have opened your postal mailshot? Even your best guesstimate could be far off the mark.
This, coupled with the ever-growing active user numbers of digital media, makes digital an appealing, lucrative marketing platform.
Here is a list of what I think are the 5 best free digital marketing tools.
1 Hootsuite
Hootsuite is a free-to-use system for managing multiple social media platforms. Features include scheduling to help you plan for those holidays. Low cost and enterprise versions are also available for larger teams.
2 Feedly
The Feedly blog syndication tool searches for blogs on your chosen topics, presents the latest blog posts for viewing and allows sharing of interesting blog posts to your social media channels. It's free but a premium version gives extended functionality which, combined with Hootsuite's auto-scheduling, makes social media message creation quick and easy.
3 Google Webmasters
Google Webmasters is a set of free resources to improve your website and SEO rankings. Connect to your Google Analytics account and you can increase visibility of search terms used by your web visitors and overcome the frustrating "not provided" issue on the keywords report in Google Analytics. If you do not already have a Google Analytics account, see my article in the January Newsletter.
4 Mailchimp
Mailchimp is an affordable, versatile email service provider with, amongst other things, the facility to access email templates, segment your database, perform A/B testing and monitor results. If you're going on holiday, you can set up emailers for auto-sending while you're absent from chambers. A free version is available for limited-size email lists.
5 Smart Insights
When planning your digital marketing strategy, take a look at Smart Insights. It's full of free content, fast-start guides and templates, plus a blog covering all things digital. Premium content can be accessed by paying members.
Catherine Bailey is Managing Director of Bar Marketing, specialist marketing consultants for barristers' chambers.
Email catherine.bailey@barmarketing.co.uk. Twitter @barmktg.