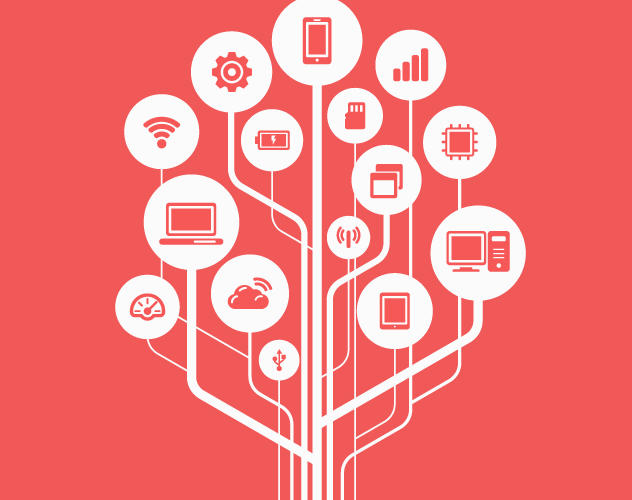 What do you need do to generate more profitable business through your firm's website?
In terms of generating business online, content is no longer king, it's the kingdom. While the other online marketing activities that your in-house marketing team should be carrying out on an ongoing basis remain important (keeping your social profiles alive, electronic direct mail etc), regularly updated, high quality, unique content that is relevant to your service offering and of interest to your target audience is an increasingly potent weapon when it comes to driving traffic and conversions.
It is this content that will help you engage with current and potential clients and turn your website into an easily accessible portal of thought leadership and opinion.
Write and they will come
If you want to generate more profitable business for a particular service you need to write about it and keep on writing about it. But where will you find the time to research and produce 1000 words of new content for your practice area on a regular basis? If you do not have the time to undertake this activity yourself then, given the ever increasing focus that Google places on content when returning search results, we would recommend that you find somebody that does.
In Content Marketing and Publishing Strategies for Law Firms, Jordan Furlong and Steve Matthews discuss the different types of content law firms produce, namely private content and public content. Private content is described as being the backbone of a law firm's revenue and includes client correspondance, guidance, advice and court documents etc. Such material is meticulously planned and is often specific to the needs of an individual client or scenario.
Public content, which is not normally designed to generate revenue, includes blogs, articles and newsletters. This "marketing" is often seen by lawyers as an unwelcome distraction from fee earning and, as such, few law firms pay as much attention to their public content as they do their private content. As a result the public content produced rarely dovetails with a defined marketing and business development strategy.
The concept of content marketing isn't new. Websites have always required content. Content helps attract visitors to your site, provides answers to the questions your prospective clients' are asking at the beginning of the buying process and helps builds trust from the outset. Remember that first and foremost you are producing content for your target audience, not for Google. Although good search engine results will be the fruitful by-product of regularly adding high quality, unique, relevant content to your practice area's landing pages on your firm's site.
When it comes to developing a content marketing strategy, it's worth considering the five Ps: preparation, plagiarism, production, promotion and proof.
Preparation
Consider any upcoming events which you anticipate having an impact on your practice (eg judgments, legislation, reports and procedural changes) expected in the next few months and prepare your content calendar around this.
Decide on which type of content best fits your needs and who is going to write the content.
Plagiarism
Here are some basic rules to help you avoid unintentional plagiarism.
Give credit where it's due. If you've read an article and have used its ideas then it is safer to credit the source of your inspiration. Rather than criticise you for it, many readers will be glad to see your information backed up by (another) credible source (always make sure you reference sources that you know and trust). Remember to use the quotation marks if you are lifting exact chunks of text.
Paraphrase correctly. Changing a few words and using synonyms is still classed as plagiarism. If you are paraphrasing, then make sure to restate someone else's ideas in your own words and credit them with the ideas.
Add your own opinions, style, tone and flavour. Your readers will probably recognise if you have lifted a passage of text as it will be different from your usual style.
Where you have quoted someone else, try to add in your own opinion or justification – it will help make the content your own and (hopefully) will be more interesting to read.
Production
The content you produce requires to be optimised for search to ensure it works as hard for you as the fee earners it represents in terms of generating traffic and enquiries.
If you have outsourced the production of content make sure your writer understands the nuances of writing web ready copy. If you are producing the content yourself then ask your in-house digital resource, if you have one, to pass their eye over the content for you from a search engine optimisation perspective.
Content that is published with accompanying imagery works best from an engagement perspective. Images can be optimised for search too, giving content an additional search engine optimisation boost. Be aware of copyright issues around image use (don't just copy an image you like from a Google image search unless you want to end up in hot water). If you don't have a budget for purchasing stock images, Getty Images, the world's largest photo provider, is now letting people embed its stock images for free, although be sure to read the terms and conditions around using these for commercial purposes. Utilising Flickr's Creative Commons resource is another good place to start your image search.
Promotion
As well-known social strategist Jay Baer says, "content is fire and social media is gasoline" (YouTube video).
Google loves content and views content that is shared socially as being an indication of the content's relevance. Google will place more emphasis on content that has been widely shared when returning search results. With this in mind, turbo charge your efforts by instructing your in-house team/external agency to create a social sharing plan around new content.
You can further leverage your new content by creating an accompanying AdWords pay per click campaign, budget permitting.
Proof
As the old management adage goes, you can't manage what you don't measure. Ensure that whoever deals with your website's analytics report on activity that can be attributed to the new content such as an increase in traffic, ranking improvements, goal completions etc.
For lawyers, brand-aligned, quality content is a form of advertising and as David Ogilvy, the widely hailed father of advertising, once said, "the more informative your advertising, the more persuasive it will be."
There is a lot of noise on the internet and you don't want to add to that.
Aim to create high-quality, original content which your target market will value and share. In so doing, you will establish or cement your position as a thought leader in your chosen areas of practice while generating profitable new business.