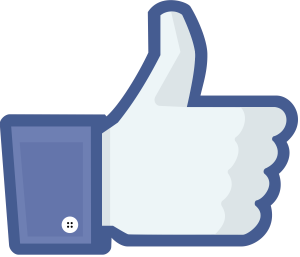 Facebook is the grandaddy of social media. Founded in 2004, it is by no means the oldest service, but by a huge margin it is the largest, boasting in excess of two billion users worldwide. Although it is used primarily for personal networking purposes, documenting the lives and thoughts of its users to help them keep in touch with family and friends, it is also a highly effective business marketing platform.
CEO Mark Zuckerberg's mission statement is "to bring the world closer together" but the commercial viability of the company rests on the highly targetable nature of its advertising services.
Facebook has so far claimed to be solely a media platform rather than a publisher, but growing controversy over the prevalence of fake news on its pages, misuse by criminals and alleged propaganda by foreign state actors, means that it has been grappling with the scope of its responsibilities.
How does Facebook marketing work?
Businesses looking to market themselves on Facebook first need to create a business page. They can then start writing posts (organic marketing) or pay for targeted ads.
Organic marketing
Businesses can promote themselves on Facebook without paying for advertising as an organic process similar to SEO for websites. Facebook posts which are "liked" by users generate "followers". Followers generally receive future posts in their news feeds – and their likes are seen by their friends, potentially leading to more likes and followers. However, it should be noted that Facebook has recently decided to reduce the prominence of organic business posts, potentially lessening the value of followers.
Paid for adverts
The sheer reach of Facebook, coupled with extremely detailed profiling of its user base, makes it a very attractive advertising platform, particularly for companies looking to target a specific demographic. Unlike advertising on Google, where adverts are generally served in response to specific searches, Facebook adverts appear automatically in the news feeds of its intended audience, based upon factors such as location, age, gender, profession, level of education, hobbies and a whole array of other demographics gleaned from users' profiles.
A daily budget is then set and – as with Google AdWords – bids are made for each click. Alternatively, bids can be made for each 1,000 impressions.
Law firm marketing with Facebook
Law firms with significant private client practices – particularly personal injury, family and employment law – may find that Facebook provides them with a very effective means of marketing themselves to their potential client base. All they need to do is set up a business page and they can then run highly targeted adverts (eg adverts about "making a will to protect your partner" can be directly shown to Facebook users whose relationship status has recently changed to "married" or "engaged" and who live within a certain radius of the firm).
Aside from placing adverts, law firms can also write posts on Facebook as a way of demonstrating their expertise and know-how to new clients. Rachel Tombs, of Links2Leads and Orion Legal Marketing, considers Facebook to be a useful way for law firms to establish their credibility and gain new clients:
"Although you may think that Facebook is just a site for individuals who want to post pictures of where they have been and what they are doing, it is actually an invaluable marketing platform for attracting new clients to your practice, particularly in relation to Conveyancing, Family Law, Personal Injury and Wills and Trusts. Prospective clients often research a law firm before deciding to make an enquiry about a specific service, and they will start to form an opinion about you from looking at your Facebook posts. Prospective clients will be looking to assess your legal knowledge and whether or not they would like to work with you. It is therefore within your power to take control of what your clients see, learn and believe about you."
But the value of Facebook to commercially focused firms is rather dubious. Although it provides a decent platform to build consumer brands, commercial clients are unlikely to seek out a law firm to instruct using Facebook. It could even be argued that corporate firms which heavily advertise on Facebook may even hinder their brand by appearing to target the wrong audience.
Using personal accounts for networking
Lawyers are often encouraged by their firms to create LinkedIn profiles to complement the staff profile page or provide another route for clients to stay in touch. However, personal Facebook accounts (as opposed to the business page) are – due to their very personal nature – often an inappropriate medium for client communication. Unless professional Facebook accounts are set up and maintained separately from personal accounts, the cross-over between a professional and personal persona can result in problems. Lawyers should be particularly wary of expressing controversial or inflammatory views via social media, even in their personal capacity using private accounts – as demonstrated by the recent disciplining of a criminal defence solicitor by the SRA.
According to Rachel Tombs:
"The danger with using a personal Facebook account for business purposes is that the distinction and line between your personal and professional life can become blurred. In most cases, it's not appropriate for your clients or prospective contacts to see your posts, photos and comments that are related to your friends, family, hobbies and personal interests. For this reason, in order to maintain a professional approach, we would always recommend having a separate Facebook business page."
Furthermore, data protection issues can arise if clients use social media as a means of communication with lawyers – eg if a client decides to ask for advice by posting their legal issue in a publicly viewable area. Lawyers should always exercise caution if using their personal Facebook profiles for networking purposes – and it's vital that they understand any privacy settings to help maintain a separation between their private and professional lives.
Further reading
Links2Leads (Rachel Tombs): Can Facebook convert users into clients for law firms?
LawFirmAmbition: How to use Facebook – for law firms
The Goodness Company: Facebook Marketing for Lawyers
JustLegal – Successful Facebook Advertising for Lawyers & Law Firms
Above the Law: A Lawyer's Guide to Social Media (Part 2): Facebook
Alex Heshmaty is a legal copywriter and journalist with a particular interest in legal technology. He runs Legal Words, a copywriting agency in Bristol. Email alex@legalwords.co.uk. Twitter @alexheshmaty.
Rachel Tombs runs LinkedIn-focused business Links2Leads and Orion Legal Marketing. Email enquiries@links2leads.co.uk. Twitter @links2leads.