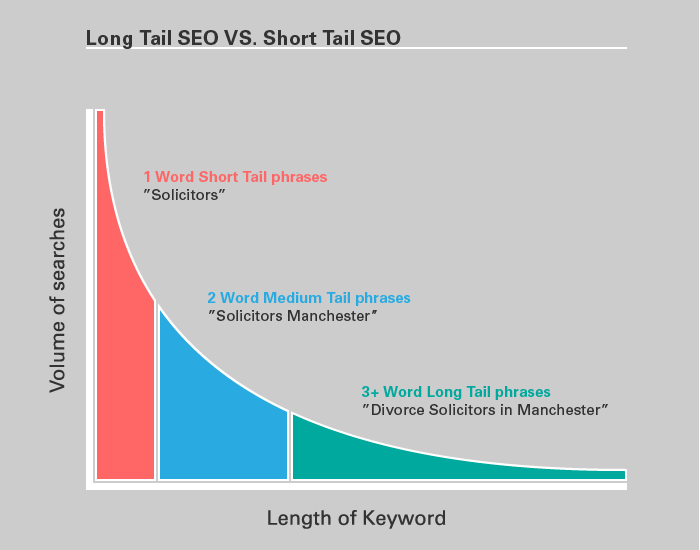 As reliance on the internet becomes ever more prevalent and Google is considered to be more of an authority on all matters than ever before, reaching the upper echelons of search engine rankings is of paramount importance to legal firms.
The competition is high but the attractive Google real estate is extremely limited so implementing a successful Search Engine Optimisation (SEO) campaign is very necessary to attract online interest. If your legal firm does not have the same level of marketing budget as the big boys then ranking well for popular key terms such as "London Solicitor" or "Compensation Specialists" may not be possible.
This is where long tail search terms come in handy as there is often not the same level of competition as the shorter, more popular key terms but they are still effective in directing the relevant traffic that may lead to enquiries.