Author:
Rosalind English
Rosalind English co-edits the UK Human Rights Blog and undertakes comparative and public law research for members of chambers at 1 Crown Office Row.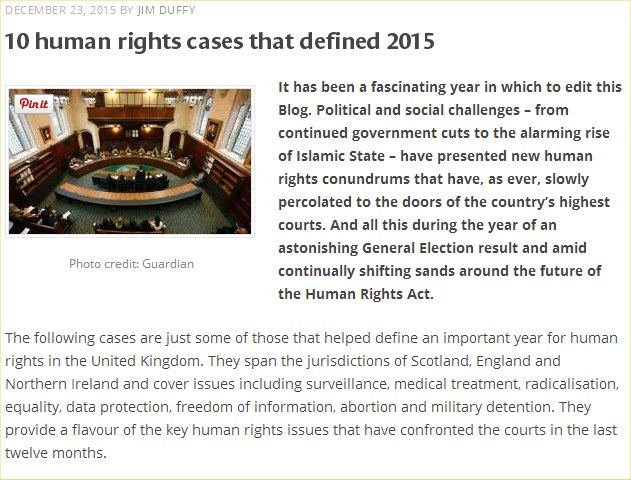 UK Human Rights Blog arrived on the scene in 2010, when Adam Wagner of 1 Crown Office Row took over Chambers' longstanding Human Rights Update website. He turned it into an interactive news-based platform and broadened not only its readership but also the range of contributors. It rapidly engaged a wide following, from law students and other legal practitioners, to journalists and editors and members of public alike.
Read More

When Members at One Crown Office Row (1COR) first discussed setting up a Human Rights Website in 1997, what everybody had in mind was something that ran along the lines of a university law syllabus, with private law categories on one side, tort, contract, equity and so on; and public law on the other, with courses on constitutional, administrative and human rights law. It seemed fairly simple; human rights legislation was still in its infancy and the jurisprudence was safely confined to judicial review.
Read More
infolaw Limited 5 Coval Passage London SW14 7RE Registered in England number 2602204 VAT number GB 602861753