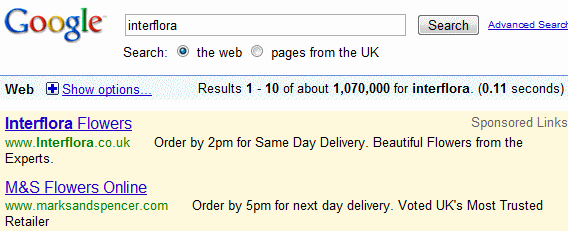 Should you bid on a competitor's trade mark in AdWords? This is a simple question, but not one that has a simple answer.
The High Court ruled in 2013 that you should not, as doing so would amount to a trade mark infringement.
The case before the court involved Marks & Spencer and Interflora. M&S had made an AdWords bid on the name "Interflora". Users who searched that name were given results that directed them to M&S's flower delivery service. Interflora claimed that this was an instance of trade mark infringement. The judge agreed, saying the adverts may lead the average well-informed internet user to think that M&S was a member of Interflora's network.