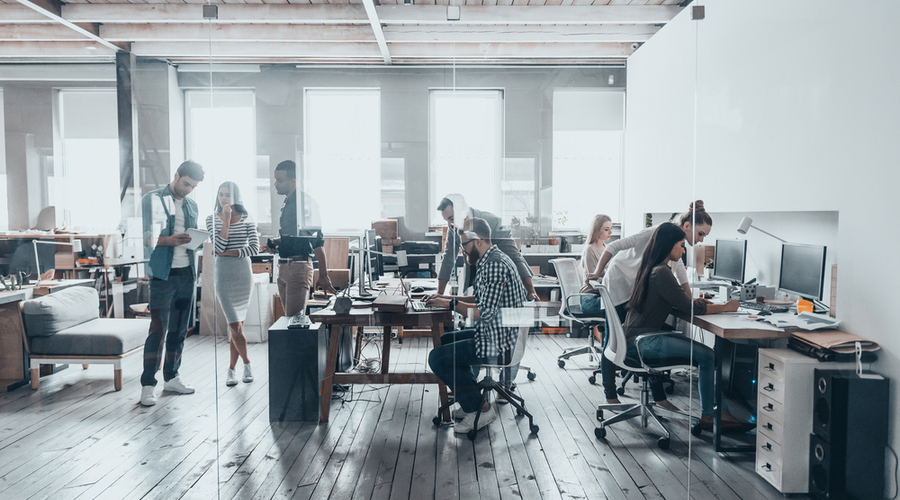 As lockdown restrictions ease, we can start to see more people heading back to workplaces across the country.
But with more workers in one place, is there going to be a rise in the number of accidents and injuries happening on the job?
Riskiest industries
Throughout the pandemic, it has largely been office workers who have been able to carry out their duties from home. These have tended to be the type of employees least at risk of an accident, with office spaces generally some of the safest environments to work in.
In 2019/20, the HSE reported that construction saw the highest number of deaths caused by injuries at work. This was followed by agriculture, forestry and fishing and then manufacturing.
Working from home is clearly not a feasible possibility for these industries, so they have continued to see higher rates of fatal injury than others.
Covid-19 exposure via work
The HSE has reported that between 10 April 2020 and 17 April 2021, a total of 32,500 people caught Covid-19 where occupational exposure was suspected to be the cause. Health and social work saw the highest numbers – around 60% of reports.
Notably, manufacturing saw a significant 5% of these cases.
As we enter this new stage in the pandemic, we may find that more employees in enclosed spaces will lead to increased cases of occupational exposure to Covid-19. And with law firms already putting in place procedures for claiming against employees for Covid exposure, this could be a worrying sign of things to come for businesses.
Indeed, MPs and peers have already written to the prime minister requesting that long Covid be named an occupational disease. This would give those with the disease the right to pursue legal action and compensation.
The successful vaccine rollout will be a significant help in preventing surges in cases across the UK. But that will only have the desired impact if most employees are vaccinated – and younger workers have yet to be offered their jab, leaving them at potential risk.
Workplace accident risks
After spending so much time away, some workers will undoubtedly need to familiarise themselves again with their surroundings, their duties and their company's processes when they make a return to the workplace. In many ways, these returnees could find themselves in the same situation as new employees.
And new employees are, according to the HSE, as likely to have an accident in the first six months at work as they are during the rest of their working lives. This could be a risk that businesses find themselves having to mitigate.
As a result, it would be beneficial for employers to ensure they have implemented stringent security measures to keep workers safe on the job.
Only time will tell whether accidents are going to be more likely. But protecting workers and reducing the chances of legal action will always make sense.
Image copyright: G-Stock Studio