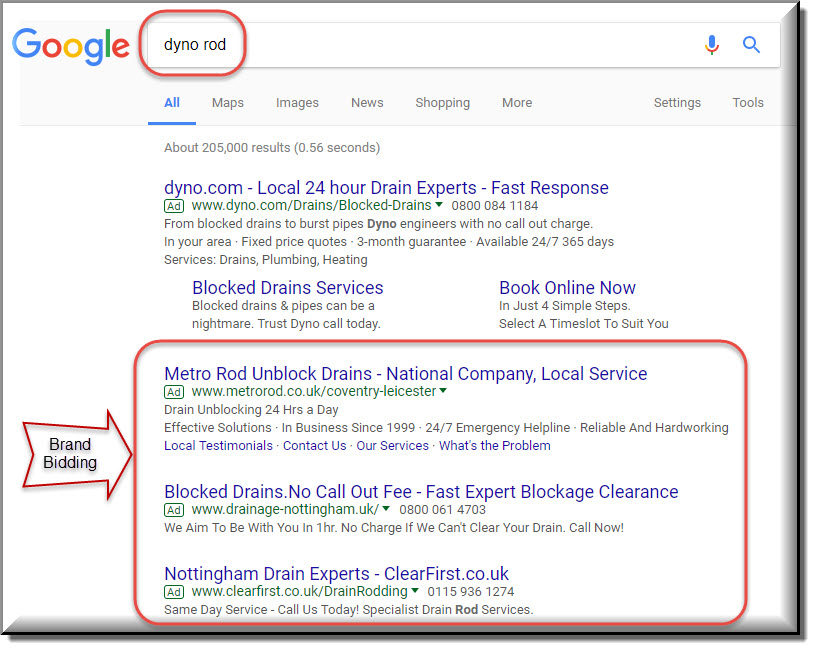 The competitive nature of pay per click advertising opens one potentially lucrative avenue to advertisers: bidding on your competitors' keywords. Is it worth doing? Let's explore the options.
You will commonly see advertisers bidding on competitor's keywords. In the example above, we can see four advertisements for a search for the well-known drains clearing company Dyno Rod. The first ad is Dyno Rod itself, using advertising to protect its brand position.
The adverts in positions 2, 3, and 4 are competitors, leveraging Dyno Rod's dominant market position to raise their own brand awareness, and potentially encourage searchers to click on their own website instead of going to the Dyno Rod website.