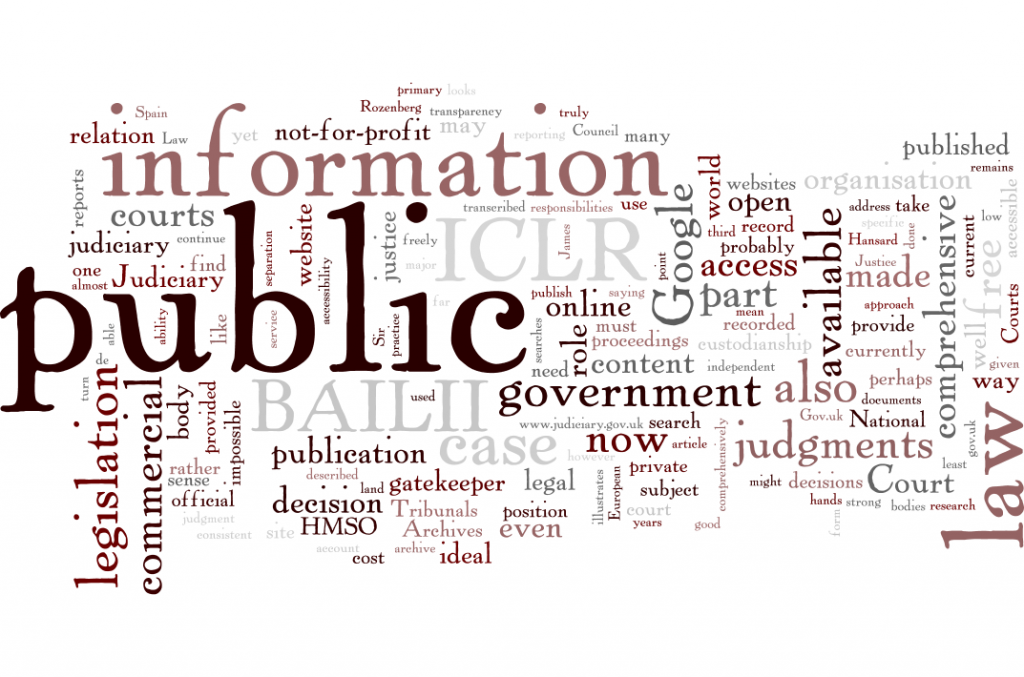 Most people would now agree that public information should not only be publicly available, but also freely available. In the area of law, this is assumed to include not only legislation but also case law.
This is, after all, the law of the land, ignorance of which is considered no defence. It is probably impossible to know all of the legislation currently in force, and certainly impossible to know all the common law, developed incrementally, case by case, over hundreds of years. But we should at least be able to refer to it. As public information it should certainly be accessible. Does that mean it should also be in public hands?
This article looks at the pros and cons of placing the custodianship of public legal information in public, private or – a third way – charitable (or non-profit) hands. It looks at the situation as it was, as it is now, and as it might be in the future.